Back to News
B$Z: Backcountry.com Orders Entire SmartCrossbar Stock
June 11, 2013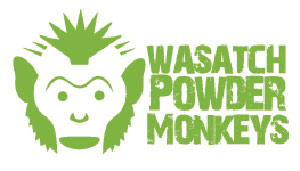 Initial order from Backcountry.com means added production runs for WPM
Press Release from Terra Public Relations
Park City, UT (June 10, 2013)– Wasatch Powder Monkeys is pleased to announce their initial purchase order from Backcountry.com has temporaraly exausted existing stock of their innovative SmartCrossbars. The Backcountry.com order marks the transition from direct sales to availablility at select retailers.
WPM is increasing production at their Park City, UT facility to meet projected orders of SmartCrossbars in the coming summer months, as well as for their Bike Rack Adapters, Cargo Box Adapters, Kayak Rack Adapters and SmartStorage™ kits as well.
"It's a great feeling for a startup to receive an order of this magnitude," said Tom Vollbrecht, President and Founder of WPM. "We are very excited to have Backcountry.com as a retailer, with such a highly respected name in the industry, and the ability to get our product in front of a large audience right in time for summer"
SmartCrossbars are available now, as well as Adapter Kits for your bike / ski mounts, and cargo boxes will be available on Backcoutry.com on starting June 10th and are also available at www.SmartCrossbars.com.
Links:
WPM Website: http://www.wasatchpowdermonkeys.com
SmartCrossbars™: http://www.smartcrossbars.com
WPM on Facebook: Facebook.com/WasatchPowderMonkeys
Digital Release: http://pitch.pr/11baye8
About Wasatch Powder Monkeys:
Based in Park City, UT, Wasatch Powder Monkeys™ was started by a group of individuals devoted to developing and improving gear and services to make getting outside easier and more enjoyable. For more information, please visit www.wasatchpowdermonkeys.com
---