BACK TO NEWS
Industrial Profile
6/14/2013
Daran Godfrey, USA Sales Manager at Matix Clothing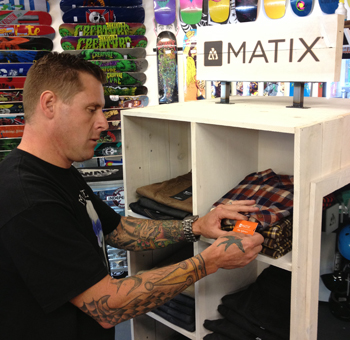 Daran Godfrey, USA Sales Manager at Matix Clothing
Daran Godfrey has been working in the lifestyle-driven industries for over twenty years now, and in that time he has steadily moved up the ranks from being a sales rep to most recently joining the hard-working crew at Matix Clothing as the USA Sales Manager.
Matix was started in 1998 by Daewon Song and Tim Gavin as a brand firmly rooted in skateboarding and the company was acquired nearly a year ago by Westlife Distribution, adding to a strong portfolio that also includes technical apparel brand, 686®. Matix is truly an inconic brand within the world of action sports, and Daran is looking forward to contributing to the brand's next chapter.
"I feel Matix is a blue collar brand with white collar goals. Roll your sleeves up, do what is right for the brand and your partners and success will ensue," explained Daran Godfrey, in an email interview. "Part of doing what is right for the Matix brand is to create amazing product. I identify with this and feel it's a great opportunity for me to be a part of something really cool."
We spoke with Daran about how he landed a dream job at Matix, what it's like to work in sales within the industry and why he feels joining the Westlife Distribution family was a great career move for him.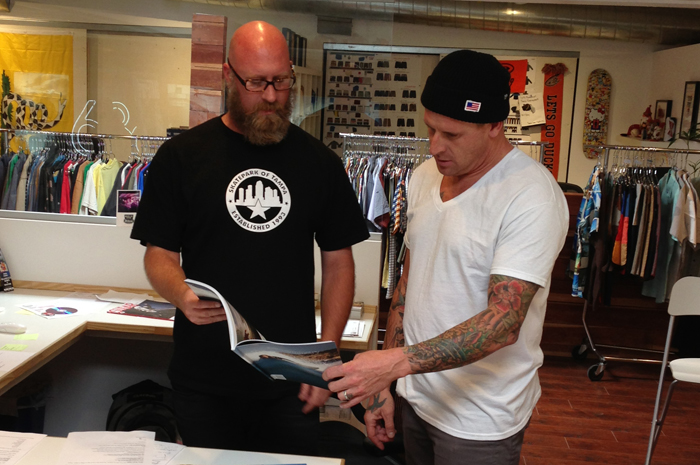 Matix USA Sales Manager Daran Godfrey on the right with Matix Marketing Manager Gabe Clement on the left.
What are you most excited about with joining Matix, particularly now that the company is part of the Westlife Distribution family?
Having been a fan of the Matix brand since day 1, it was certainly crazy to see things go down the way they did with the whole Podium situation. However, I feel as though Matix has found an amazing home at Westlife Distribution. Mike West and the whole Westlife Team have done an amazing job in building an icon brand in 686 that, due to fiscal responsibility combined with insane product and sound partnership practices, has shown nothing but growth year after year since its inception. It also meant a great deal to me to see that Brian Dunlap, one of Matix original founders, stayed with the brand as I have a great respect for him and what he and his brothers have done in our industry. I feel as though Matix has a fighting chance in continuing to do amazing things in the surf/skate lifestyle clothing sector and I have already seen crazy support for what we are doing from some of the top retailers in the U.S. in my travels thus far.
What led you to Matix after working at Oakley for nearly six years?
Well, to be fair, I did not come straight to Matix from Oakley. I had an amazing run over at Oakley as the Director of Sales for the ISD Division and then moved over to focus on Action Sport/Lifestyle National Accounts from there. I took a position with IVI Vision just about 2 years ago and helped Rob Dyrdek and team get that program off the ground from a sales standpoint. After moving on in December of 2012, I was checking out Malakye.com and saw that Matix was looking for someone to spearhead their new sales effort. I felt it could be interesting to at least check out, being a fan of the brand and all. After learning about the new structure under Westlife Distribution and meeting the team over here, I was sold on what was going on, wanted to be a part of it and felt I would be a good fit for the program. Looks like they agreed and here we are having this conversation!
What are your primary objectives as USA Sales Manager?
As with any sales leadership position, the primary objectives are always to ensure you have the right team in place and the proper tools to support their efforts and grow sales. This is comprehensive and requires a distinct attention to detail and keeping your eye on the prize. In this case, I need to ensure that, from a sales standpoint, we retain brand integrity and legitimacy within the marketplace through proper distribution and superior service to our retail partners. It's a project that is never finished as you are always trying to up your game and continue to improve upon successes and weaknesses.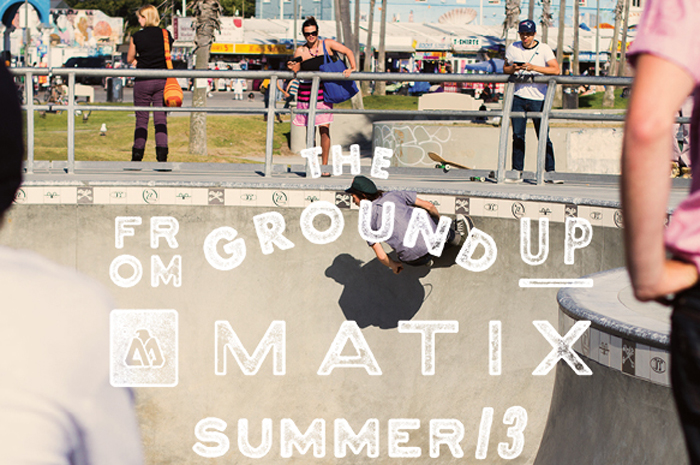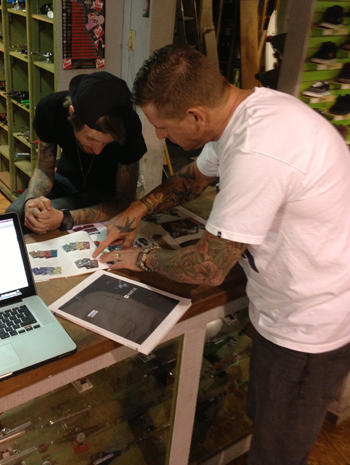 What aspects of your previous work experience do you think will be most useful in your new role?
I feel like 20 years of experience within the action sport, lifestyle and sporting goods industry has seasoned me with perspective. I have seen the economy and business at an unprecedented high, low as well as...where we seem to be at this point. I have helped build newer brands and assisted in the growth of some pretty large brands. I have been involved with many different products, been at the bottom rung of the sales ladder and feel as though every rung I have advanced has added to a foundation in credibility as a leader.
What do you think made you the right fit for Matix?
I feel like my professional background has been about hard work and ethics. A 'say what you do' and 'do what you say' sort of mentality. I feel Matix is a blue collar brand with white collar goals. Roll your sleeves up, do what is right for the brand and your partners and success will ensue. Part of doing what is right for the Matix brand is to create amazing product. I identify with this and feel it's a great opportunity for me to be a part of something really cool.
Where are the growth opportunities for the company?
Matix is already known for being a leader in some pretty distinct categories in which it is difficult to excel. We are dealing with not having to pioneer something in a time where that is even more difficult to do than ever. We have an established business from which to springboard and that is a good position. Our denim and woven's programs are amazing and I feel as though our other categories will continue to grow organically as we see increased support from the retail community. Current conditions with some of the larger players out there are creating some opportunities for smaller, more nimble brands. We need to keep doing what we are doing and continue to strive to do it better and more efficiently.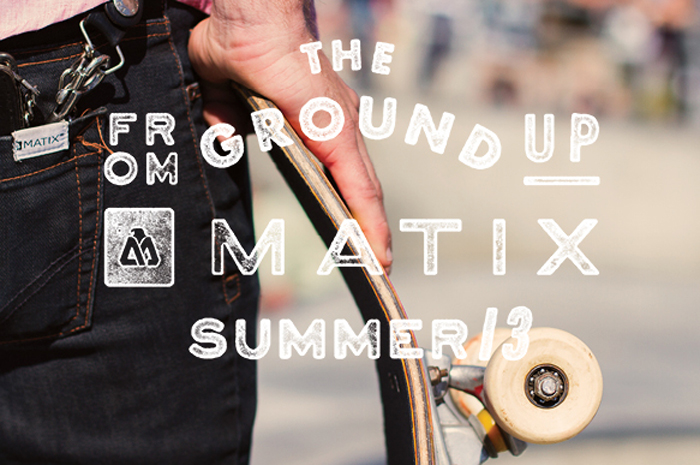 Do you see any major challenges coming up? If so, how will they be effectively dealt with?
Right off the bat, I see cash flow issues as being a current challenge with retailers that are heavily leveraged by some of the larger players out there. With all due respect, these are amazing brands that unfortunately have found themselves in a bit of a quagmire and have had to tighten up on their retail partners. This has limited how much retailers can spend with other brands. More than likely, brands that want to be successful and grow will need to be exceedingly creative in how they begin or continue business in the wholesale environment. I do see a bit of a swing with retailers realizing that they have a lot of eggs in very few baskets and this has become a concern to them. Challenges create opportunity and we are all about opportunity!
Do you feel joining the crew at Matix was a good career move for you?
I feel it was a great move for me! Throughout the process of discussing the position, right up until now I feel a sense of family. The Westlife Family has welcomed me with open arms and it is apparent that Matix is a valuable piece to the brand portfolio. I like the vibe and feel as though they see me as a true asset to what they are trying to accomplish with Matix. Being the most recent addition to the dedicated Matix crew, joining guys like BD, Chad Heit and Gabe Clement is extremely inspiring to me.

Early in your career, you spent time in the outdoors and running industries working for companies like Spyder Active Wear and New Balance, but also have plenty of experience in the action sports. Can you share any major differences or similarities between the different industries?
I have always been on the action sport / lifestyle side of all companies of which I have been a part. I feel that over the years with brands like Spyder, Salomon, Airwalk, New Balance and Oakley, I have seen more similarities in the love for sport and the competitive desire to be the best in respective areas. These are world class companies that do nothing but wake up and innovate every single day. The differences would be in how each brands put in place the roadmap to do so. What's amazing to me is that there are so many great brands that achieved success in different ways within the same community. This is a reaffirmation to me that, for the most part, the end consumer in 'sport' is constantly searching for an identity within their passion. Stagnate as a brand, lose your relevancy, lose your culture and roots, become complacent and you die. It's as simple as that.
What are the most impactful lessons you've learned in your career?
Although I have learned many lessons within my career, I would say that the standouts are pretty stock. Credibility is everything and careers become very short when you forget that principle. I have been rewarded for hard work and am incredibly fortunate to work in an industry that fosters getting outside and being active. Work hard, play hard, live long and prosper. I'm not getting rich here but I think I have added a few years to my lifespan being immersed in a young industry promoting a healthy lifestyle!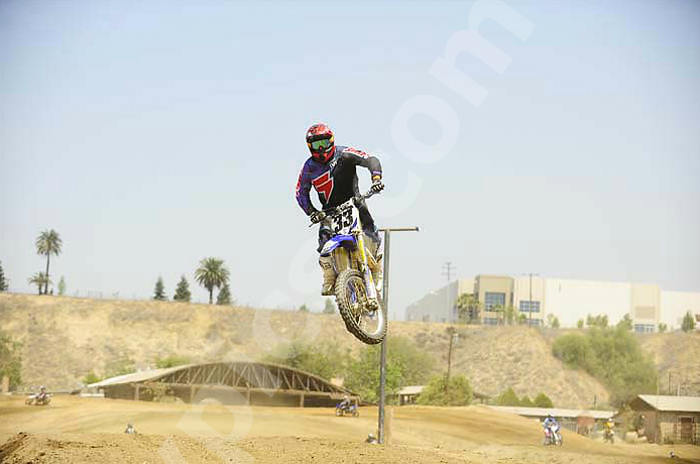 Daran on the track, photo: Rick Moore
What is the most rewarding aspect of what you do?
This may sound incredibly cliché, but I sincerely love getting in the trenches with my sales team(s) and assisting with growth. Having been a sales representative, I know from experience that there is nothing more motivating than knowing that your Manager, Director, VP or whatever is down for helping you to be successful. Mentoring is a really rewarding feeling and it's neat to be at a point in my life where I am able to use my experiences to help a greater cause.
What can you tell someone who is building a career in sales, or looking to start one?
I would say that it's a long road with may peaks and valleys and starting at the bottom certainly has its benefits. I started my official career on the Marketing side with Spyder and moved into learning the ropes in sales as a Technical Representative working for a Sales Representative at Salomon. I believe understanding what goes on at the most basic level pays out in spades later on in terms of truly understanding the full scope of business. I also know from experience that having been in the trenches actually gives you more credibility when moving into a management position, if that is the direction you choose.
Care to add anything we may have missed?
I'm fortunate to have a wonderful family behind me that puts up with a continued, ridiculous travel schedule. They are a big motivation behind how I am approaching things these days as well. I wouldn't have it any other way!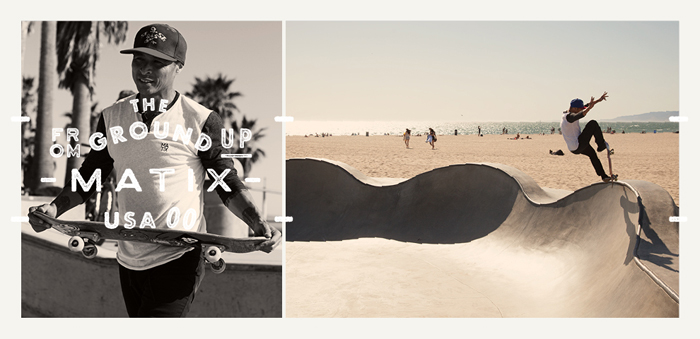 For more on Matix Clothing, head over to matixclothing.com and check them out on Facebook, Twitter and Instagram.
---