BACK TO NEWS
B$Z: OTZ Shoes, Inc. Inks Multi-Year Italian Distribution Deal with Artscrafts International S.p.A.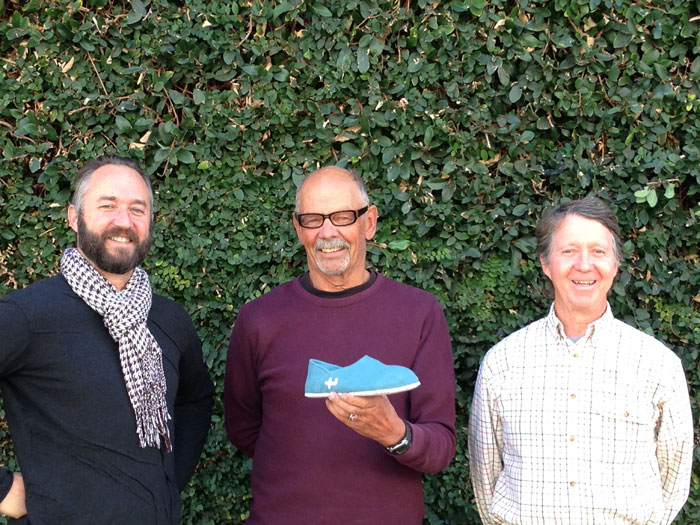 Brand to Debut Today at Pitti Uomo June 18-21
Press Release from Otz Shoes
(MALIBU, CA) June 18, 2013 – Contemporary comfort footwear brand OTZ Shoes Inc. (OTZ Shoes) is returning to its roots by announcing a multi-year agreement with Artscrafts International S.p.A. (Artscrafts) for distribution of the OTZ Shoes brand in Italy. The label, whose model is based on the oldest shoe ever found on Oetzi, the 5,300 year-old prehistoric ice man found frozen in the Italian Oetzal Valley in 1991, will make a ceremonious return to its homeland with a highly designed new exhibit at this week's Pitti Uomo trade show in Florence, stand 54.
"Artscrafts has established a formidable reputation over the last five decades as a licensee and distributor, working with powerful global brands including Teva, Crocs, Bloch, Spiewak and many others," said Bob Rief, CEO of OTZ Shoes. "The company's expertise in expanding contemporary comfort brands in Europe is unmatched. We're confident they are the right partner to help us reach our potential in Europe's fashion capital."
According to OTZ leadership, Italy is an important territory for the brand's continued global growth, as well as to its heritage story. Five thousand three hundred years later, the very essence of the original shoes found in the Oetzal Valley remains and has inspired the brand's new collections.
"We strongly feel that OTZ will be well-received in the Italian market as it has all the necessary ingredients to appeal to our consumers, meeting comfort with style in a unique and iconic way," commented Artscrafts' Principal, Alissa Han.
About OTZ Shoes
OTZ Shoes is the premium maker of modern comfort inspired from the past. Cork footbeds are integral to every shoe engineered to gradually mold to your individual footscape. For further information visit our website www.otzshoes.com or call 310-456-9100.
---