BACK TO NEWS
Industrial Profile
6/21/2013
Karen and Heather Hendry, co-founders of karenjess jewelry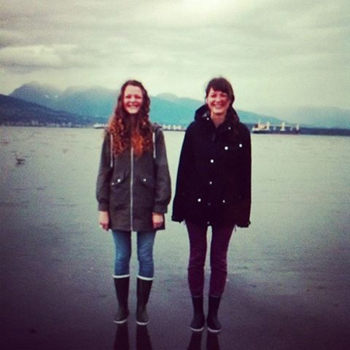 Karen and Heather Hendry, co-founders of karenjess jewelry
Four years ago, twin sisters Karen and Heather Hendry started a jewelry brand in Canada with an interesting distinction - each piece features seashells beachcombed from around the world that are then cast in silver and bronze. They create these pieces, with Karen handling all design duties while Heather is in charge of marketing, under the name karenjess jewelry.
"Being a twin is rad because the other one complements your weaknesses," explains Karen and Heather Hendry, the pair behind karenjess jewelry, via email. "It wouldn't be karenjess without Karen's talent and brilliant idea. But it wouldn't sell itself without Heather's marketing background and business know how. Dream team!"
The pair founded the brand while both were working full-time gigs and for the past four years have spent countless nights and weekends on karenjess, both in perfecting the prodcution prcoess as well as developing key partnerships and connections within the Westcoast Canadian surf market.
Karen and Heather just launched a crowd-funding campaign on indiegogo to help build the brand which ends later this month, on June 27. Along with the satisfaction of helping to make the dreams come true for two ocean-loving Canucks, contributors to the karenjess indiegogo campaign can enjoy perks including bronze and silver necklaces, custom pieces, a beach tote, postcard and even good kharma.
We spoke with Karen and Heather about what it takes to launch a crowd-funding campaign, how the surf scene is in Canada, and where they see the brand in another four years.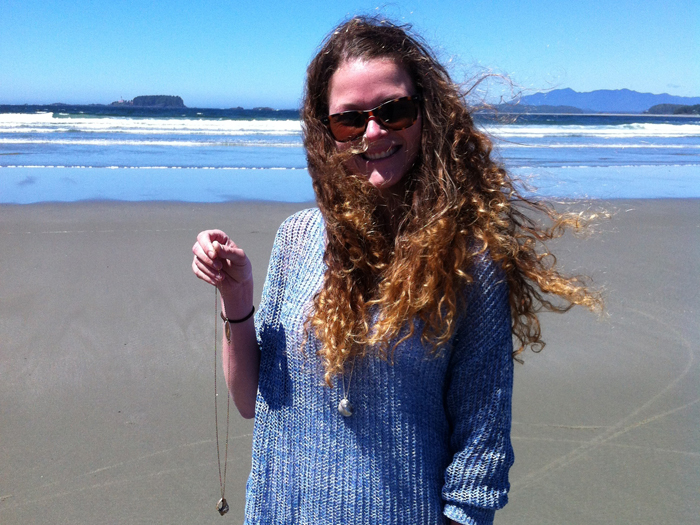 Karen on the beach at Cox Bay holding the trophy necklace for the Rip Curl Pro Tofino.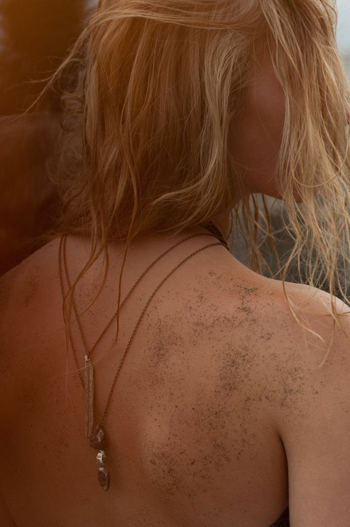 Why Indiegogo?
Indiegogo.com is viewed as the Canadian version of Kickstarter.com and has the benefit of being a fixed or flexible campaign. We decided to run a crowd funding campaign because it is a powerful marketing tool, as well as new-age form of investment. Not only are you gaining exposure, you are rewarding your backers with a piece of the brand.
Can you describe your preparation process in anticipation of launching the crowd-funding campaign?
The video component of the campaign was a large part of the process and the most thought out. We teamed up with some talented friends to film (Charlie Grinnell) and edit (Kuba Wiatrak) to pull the project together. Shot on location at our neighborhood beach Jericho and at the Beaumont Studio, where Karen creates her pieces. Once the video was complete, we created the text to highlight who we are, what we have done, what we need the money for and where we want to take the brand. We supported the text with images to feature key pieces from the collection shot by Brian Tait, brand shots photographed by the talented Matthew Burditt and styled by Mila Franovic. All these pieces we hope tell our story and let people really connect with who we are and our dream for karenjess!
How is it going?
We were terrified to launch it and have it go live. So much anticipation built up and you want instant results! It has been a real learning experience and a huge hustle! When someone we don't know makes a donation, we feel that is success! Currently it is being posted on the first page of the "fashion" category which is all based on a gogo algorithm of sharing/activity. It rewards higher placement to the more active campaigns and as of present (June 19th, 2013) it has been viewed approx. 5,000 times and referred 425 times. At the end of the day it is a powerful marketing/PR push that is getting the karenjess brand out there.
KARENJESS Indiegogo Campaign from Kubababa on Vimeo.
What has been the biggest challenge for you?
In terms of the Indiegogo campaign it has been humbling putting ourselves out there and asking for help. We have hustled two jobs for years now to make karenjess a reality and we now need that extra boost to acquire the tools we need to take karenjess to the next level. No shame in asking for help!
What's special about karenjess jewelry?
Karenjess is true to its roots of our love for the ocean and not driven by fleeting trends. Our pieces hold an emotional connection to beaches around the world which resignate with all ages. Handmade, simple, timeless and uniquely beautiful.
Do you have any particular favorite designs or pieces?
One of our favourite pieces is the South Africa shell necklace, which was a collaboration with Ocean Gybe who circumnavigated around the world reporting back on the state of the beaches. They brought us back this beautiful shell and we casted it in bronze to offer as a reward for their own kickstarter.com campaign a couple years back. It was a special piece that connected us to the environmental world and commitment to keeping the oceans and beaches clean for generations to come.
We are excited to expand on a custom program that allows people to bring us their favourite shell to cast into a necklace, ring or bracelet. Karen recently made a necklace from a shell beachcombed on Saturna Island, a vacation spot in BC. It was a gift from a granddaughter to her grandmother after they sold their vacation house. It was a special piece that held a emotional pull and timeless memories.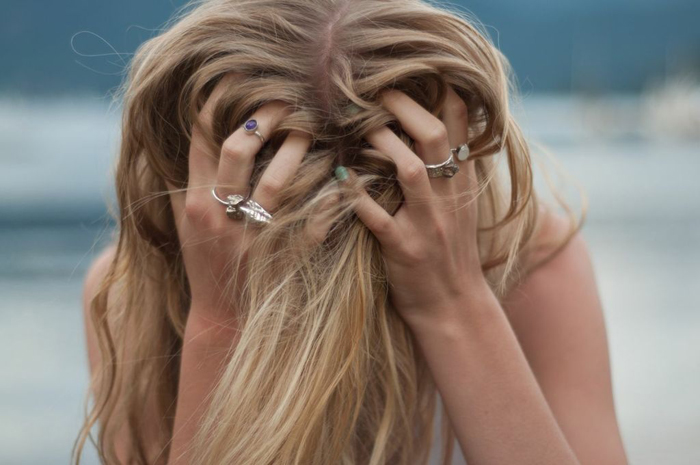 A shot from a recent photoshoot at Deep Cove for upcoming content on karenjess.com, photo: Matthew Burditt.
How much do your bracelets and jewelry go for at retail?
Bronze necklaces: 60-75; Silver necklaces: 95-150; Silver/Bronze: Bangles: 95-130; Silver Rings: 95-130; Custom pieces start at 200.
Is it just the two of you involved with karenjess?
Yup! Being a twin is rad because the other one complements your weaknesses. It wouldn't be karenjess without Karen's talent and brilliant idea. But it wouldn't sell itself without Heather's marketing background and business know how. Dream team!
For those of us who haven't yet traveled to the Great White North, what's the vibe like in Canada - is there a big surf scene where you're at?
Tofino is where it's at for surf along the West Coast. Heather recently left the city behind to live the dream this summer in Tofino. Still conquering the white wash but aim to be sponsored by the end of the summer! Not much of a parking lot culture as say California but rather devoted surfers who brave the cold waters rain or shine. Sun set surfs at Cox Bay are intensely magical and make you so thankful to be out in the water!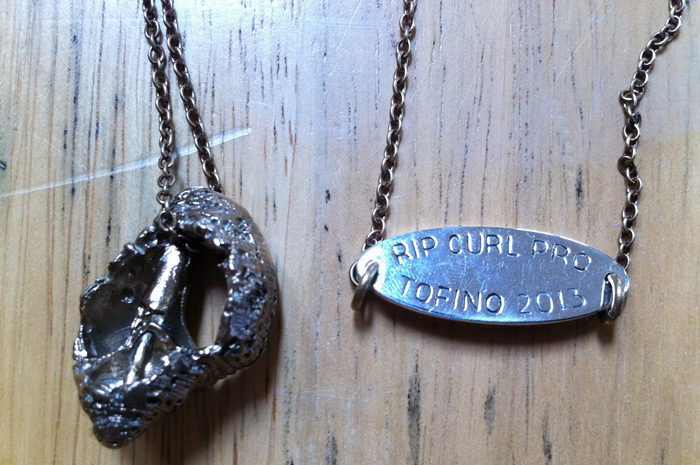 Bronze-casted trophy necklace for the Rip Curl Pro Tofino. The shell was beachcombed on Cox Bay, where the competition took place.
And you recently designed and produced the trophy necklaces for the Tofino Pro...how did you get involved with the west coast surf market and how did the partnership with Rip Curl Canada come about?
We were stoked to be asked back a second year to create the women's trophy necklaces for the Rip Curl Pro in Tofino. This year the women's division was much larger and we produced 16 pieces casted from a shell beachcombed on Cox Bay where the competition was held in bronze and finished with a hand stamped tag. We have known Myrosha Daley, Marketing Manager at Rip Curl Canada for years through past jobs and the industry. We pitched the idea to him last year and he was pumped! That was a pretty sweet milestone for us!
Would you ever consider leaving Canada?
Yes, you have to travel to stay inspired and focused! New markets, inspirations and people to learn and grow from. Bali and Australia are high on our radar for the Fall. Cali is an obvious fit and we need to start working our way down the coastline. It has been rad with Heather being based in Tofino because now we are living the culture and understanding a portion of our target market from real life experiences. Its amazing walking down the street and seeing a women's pro walking past wearing her trophy necklace!
Do you see yourself expanding beyond jewelry? Do you have any desire in designing apparel or other accessories?
We have thought about teaming up with a bag designer and creating some bohemian inspired beach bags...shells hanging with tassels! We are also being pressured by dudes to create some "man bling"!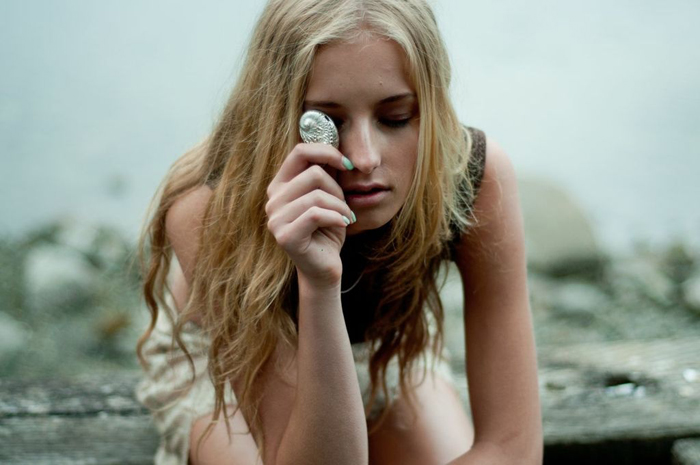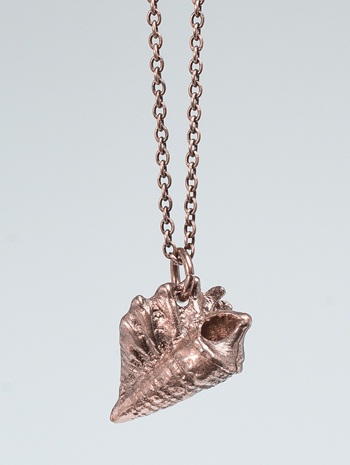 Where do you see the brand in another four years?
We see a market for karenjess in Australia and Cali. We would like to use our current relationship with Rip Curl Canada to expand into their other markets around the world. Being able to do what we have done with the Tofino Pro on a larger scale would be incredible!
Growing the custom program is a key area that allows us to engage with our customers on a personal level. Where we create and share people's stories about where they found their shell and what it means to them. A strong online store, which is launching next month and select retailers. Nail down some in California and Australia. And move into the wedding industry. Custom bridesmaids gifts for destination weddings. Partner with yoga/surf retreats. Offer a special piece from the retreat.
We also want to introduce a new line each season (Fall and Spring) Inspired by a new location. Introduce a new shell each season, along with a small line that compliments it. This spring is the Deep Cove line, which is special to us since we grew up in Deep Cove. It will be sold exclusively at the retailer room6 and online.
What has been the most rewarding part of launching your own jewelry brand and seeing it grow over the years?
Slow and Steady! A passion that grows stronger with the more we learn and the more we accomplish. Crazy how a little idea/dream can turn into reality. And having it be so true to who we are and what makes us shine!
People's reactions are also very rewarding. We love seeing how happy karenjess can make them, especially custom pieces. We aren't afraid to be out of style next season or a fleeting trend that has been mass produced. We are timeless and true to the core of the brand.
Care to add anything we may have missed?
We are just chicks that love the sand in our toes, ocean wind in our hair and simple, beautiful jewelry. We are chasing a dream.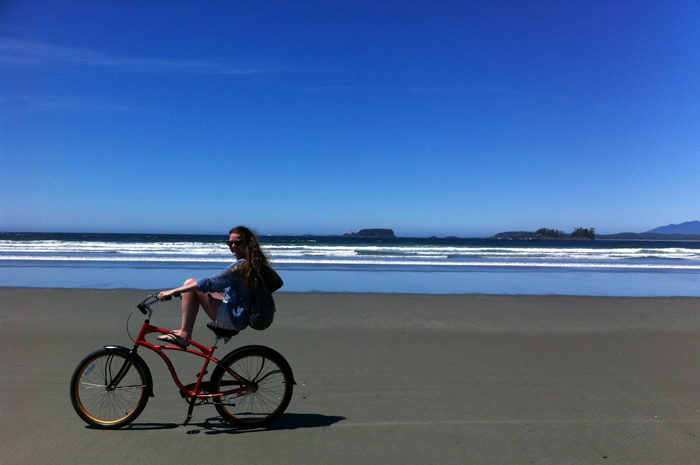 To help contribute to karenjess jewelry, head over to indiegogo.com. And be sure to check out the website at karenjess.com.
---