BACK TO NEWS
Exposure: 2013 International Surfing Day & Go Skateboarding Day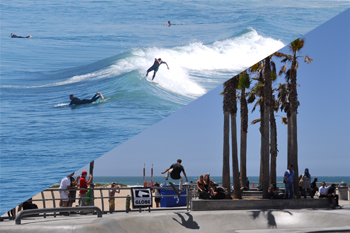 Exposure: 2013 International Surfing Day & Go Skateboarding Day
#ISD2013 and #GSD2013 are held on back-to-back days in mid-June
International Surfing Day was held on Thursday June 20, 2013 and in addition to surfers worldwide paddling out in celebration of ISD's 9th year, local Surfrider chapters gave back by volunteering their time with beach clean-ups and surfboard demos across the country. In Southern California alone there were events at Lowers, in Huntington Beach and Hermosa Beach.
"Part of the beauty of International Surfing Day is that people everywhere can celebrate and give back," said Surfrider Foundation Director of Marketing & Communications Laura Lee. "Whether that's paddling out for the very first time, sneaking in a quick session with friends, or picking up trash at your local beach, ISD is as big as you make it."
The Surfrider Foundation is a non-profit grassroots organization dedicated to the protection and enjoyment of our world's oceans, waves and beaches through a powerful activist network. Founded in 1984 by a handful of visionary surfers in Malibu, California, the Surfrider Foundation now maintains over 250,000 supporters, activists and members worldwide. For more information on the Surfrider Foundation, visit www.surfrider.org.
International Surfing Day is a worldwide celebration of the sport of surfing and an opportunity to give back to our coastal environments through various events organized by the Surfrider Foundation. Founded in 2005 by Surfrider Foundation and Surfing Magazine, International Surfing Day has gone from just a handful of local observances in the United States to more than 200 events in 30 countries worldwide. For more information on International Surfing Day, visit www.intlsurfingday.com.
And held on June 21, 2013 - the first official day of summer - was Go Skateboarding Day, which saw skateboarders worldwide gathering in celebration for the 10th anniversary of GSD. And what a day it was! The marquee event was #innoskate, a two-day event that celebrated innovation in skateboarding held outside of the National Museum of History on the National Mall and hosted by IASC and the Lemelson Center at the National Museum of American History at the Smithsonian. Legendary skateboarders like Tony Hawk and Rodney Mullen were among of handful of athletes on hand to entertain the crowd, while also donating priceless memorabilia to the Museum of American History - including Tony Hawk's first ever board given to him by brother Steve.
Go Skateboarding Day, held on June 21 every year, is the official holiday of skateboarding. The holiday began June 21, 2004 as an excuse for skateboarders to make skateboarding their top priority. Go Skateboarding Day began with a few simple skate sessions and bar-b-ques held in skateboarding's unofficial capital, Southern California.

Founded by the International Association of Skateboard Companies, Go Skateboarding Day gives passionate skateboarders as well as those who are simply inspired by skateboarding, the opportunity to drop everything and get on a skateboard. Go Skateboarding Day is a cooperative of decentralized events that take place around the globe. Skateboard retailers, manufacturers, skateparks, distributors, organizations and individuals of all colors, creeds, and attitudes hold skateboarding events to celebrate the holiday. Skateboarders around the world create their own events and traditions to celebrate skateboarding.

Go Skateboarding Day originated as the day for skateboarders to have fun, to raise awareness about the issues we face; to show the world what skateboarding is really all about; to reclaim our culture; and to define skateboarding as the rebellious, creative celebration of independence it continues to be. In the years since that first celebration, the holiday continues to grow, but the mission remains the same: Have fun, go skateboarding!
Enjoy these photos of International Surfing Day and Go Skateboarding Day from across California and beyond.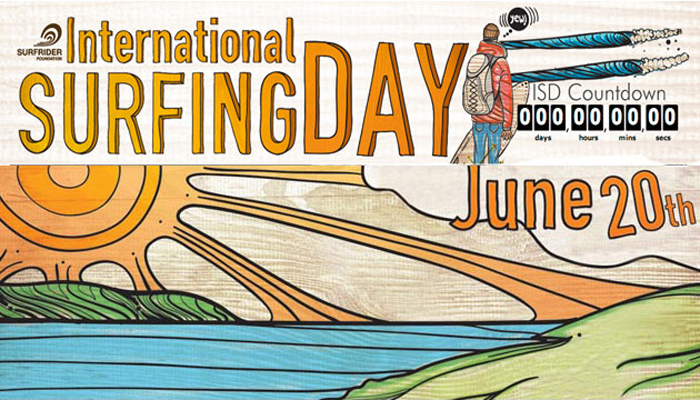 International Surfing Day, which was officially founded in 2005, has since expanded to more than 200 events in 30 countries worldwide, according to the Surfrider Foundation.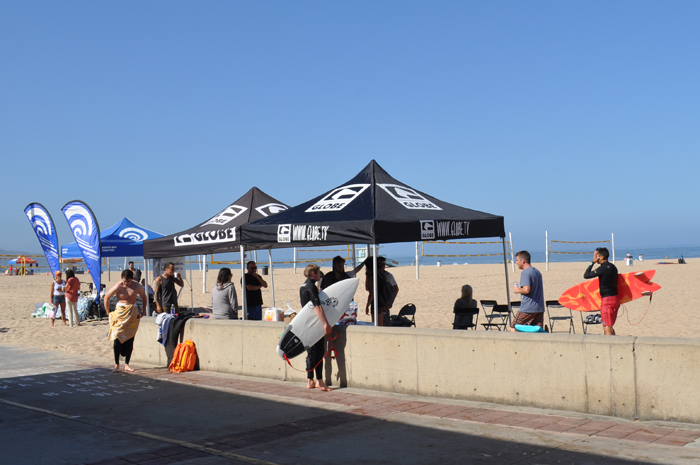 Globe partnered up with the Surfrider Foundation and hosted a beach clean-up/ surf session at the Hermosa Beach Pier. The free event included breakfast and there were plenty of boards to demo thanks to the crew at Catch Surf.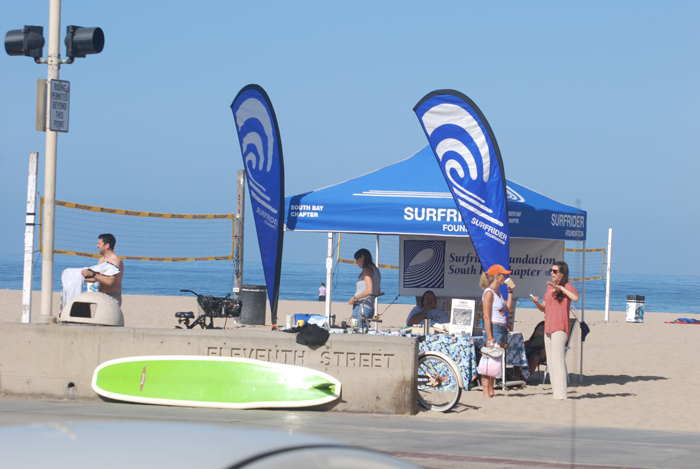 The crew posted up just south of the Hermosa Beach Pier.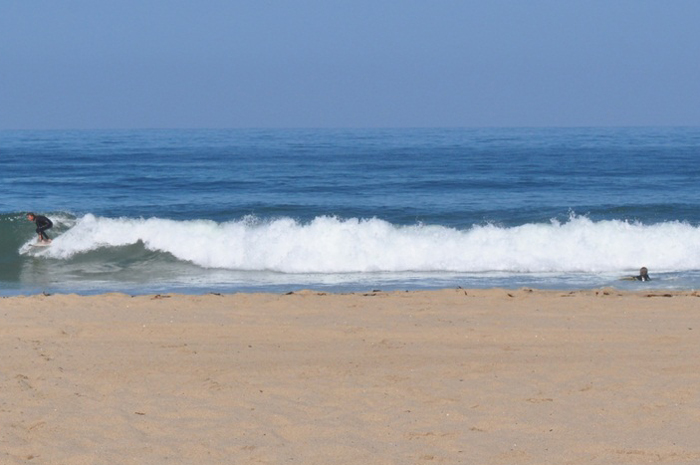 There were waves.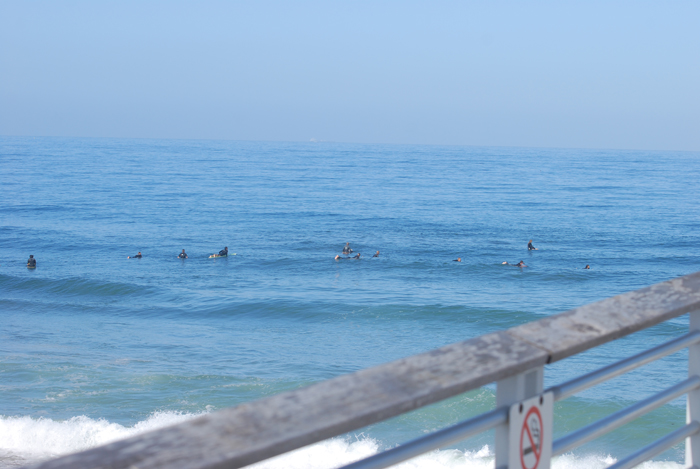 And surfers out in the lineup.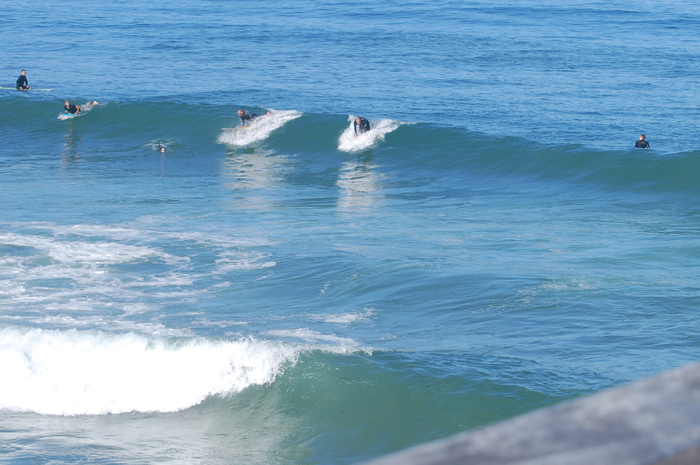 Going left!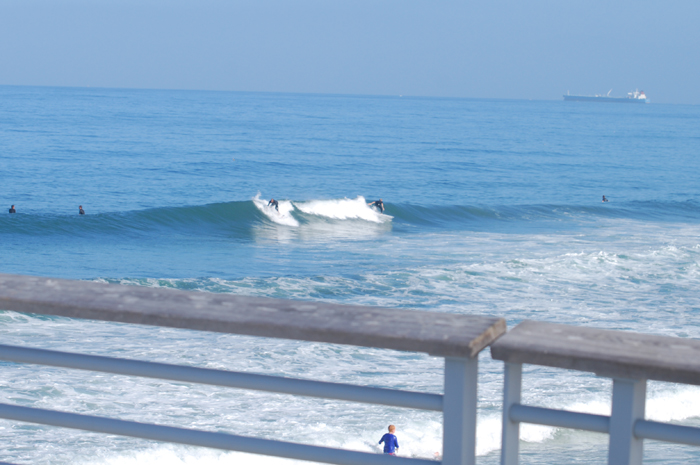 A-frames up and down the beach.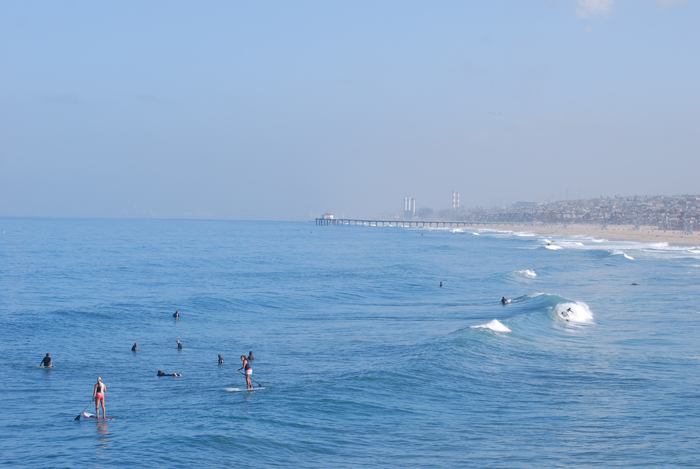 Welcome to the South Bay.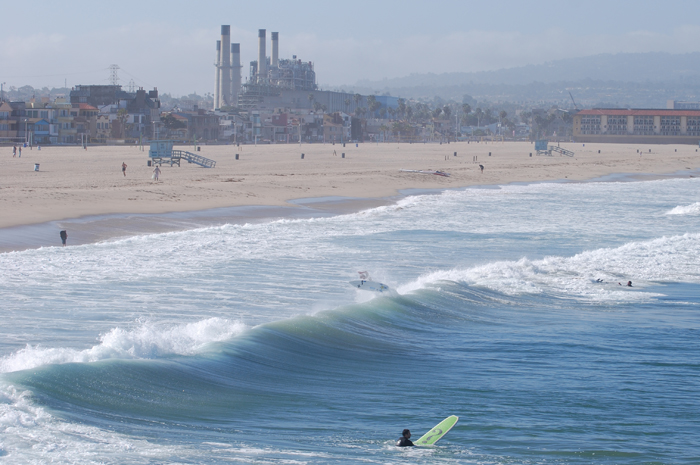 Getting a better view.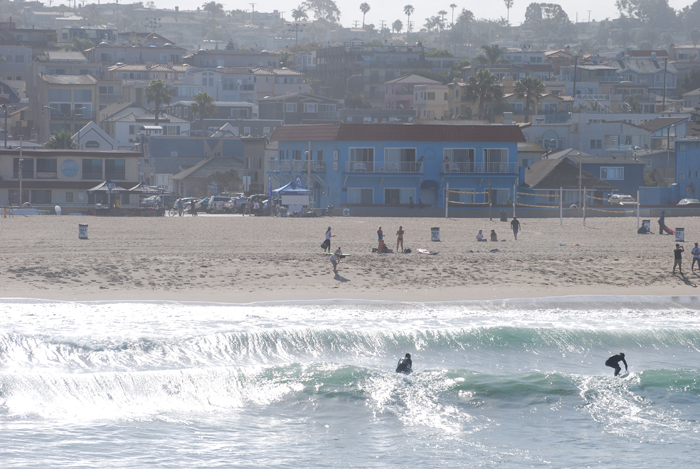 A nice way to start the morning.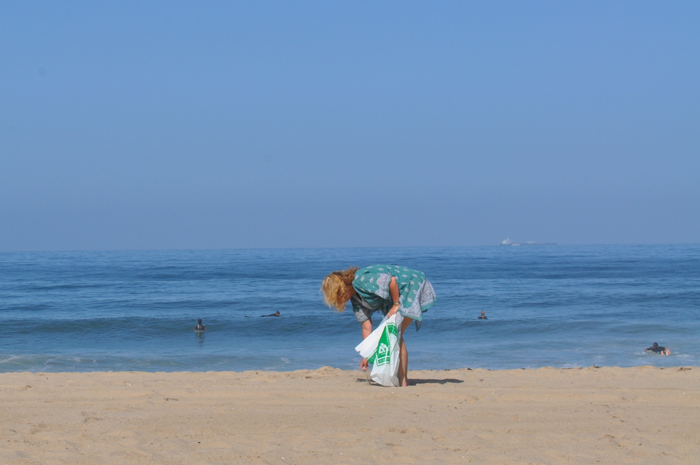 Volunteers from Surfrider's South Bay & West LA/Malibu chapters and Globe pitched in to clean up the beach.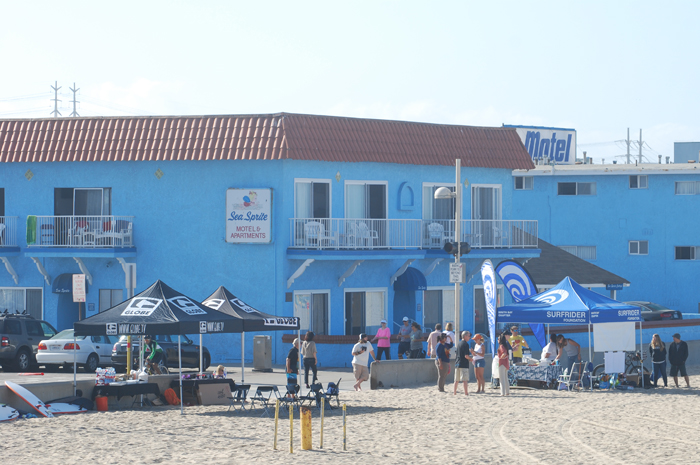 See ya next year!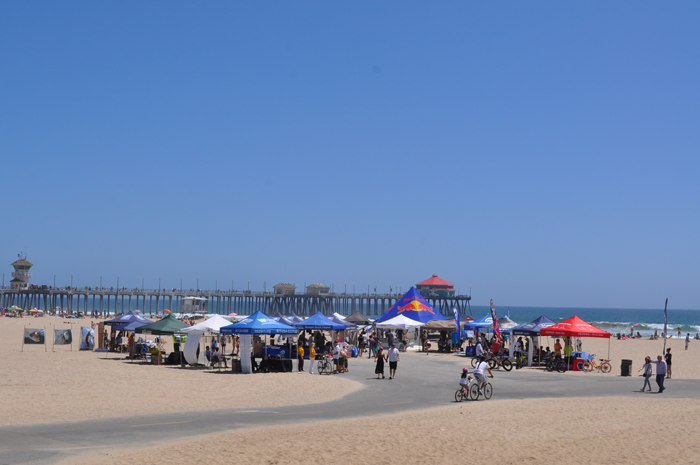 The Surfrider Foundation's Huntington/Seal Beach and Newport Beach Chapters celebrated International Surfing Day with a beach cleanup, surfboard and SUP demos and lessons, yoga, and a "tent world" highlighting a variety of local businesses.

Hold on to your butts.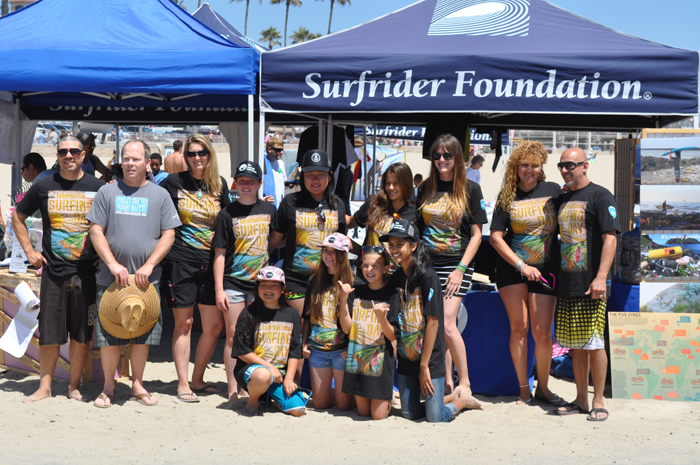 Surfrider Huntington/Seal Beach + Newport Beach Chapters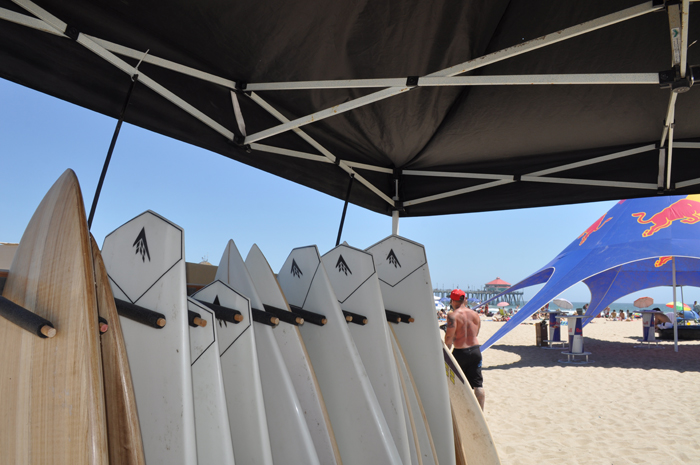 Firewire Surfboards / Tomo Surfboards ready for demo.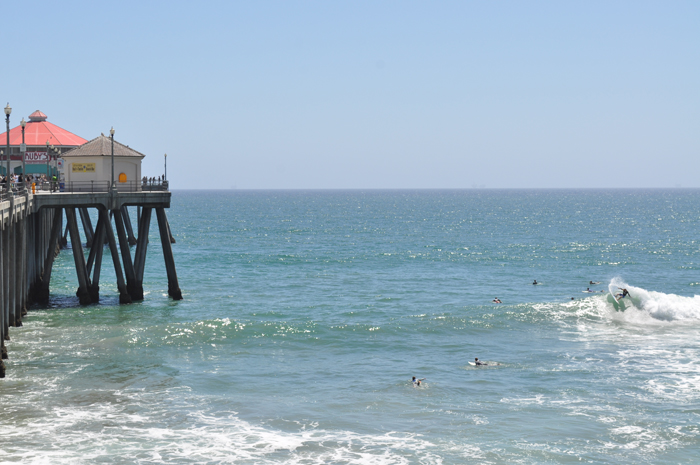 There were waves on offer.

The beach was pack in anticipation of the first day of summer.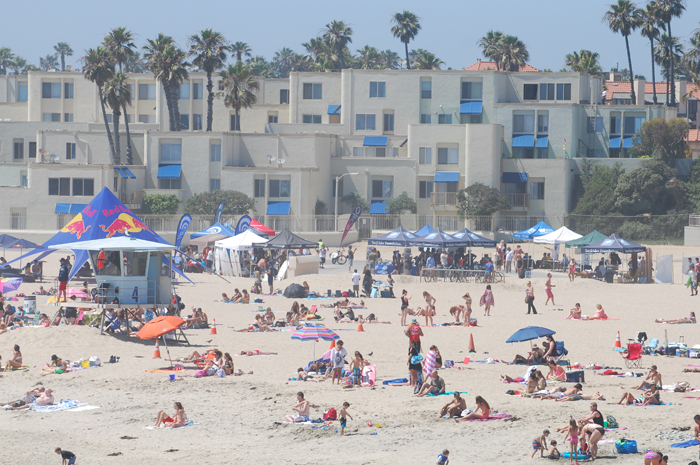 Orange County, see ya next year!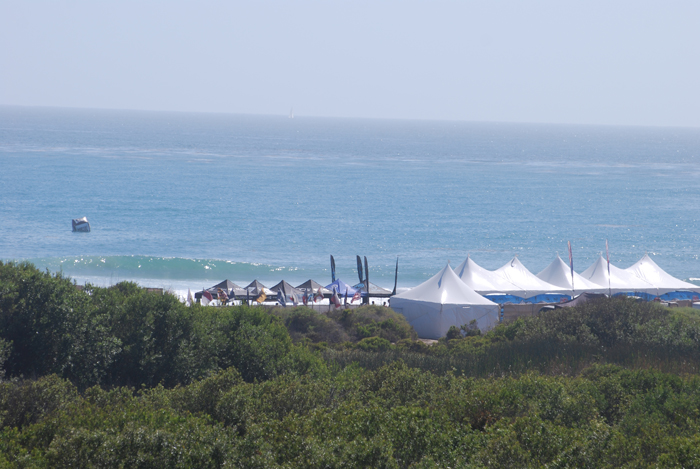 Held during the Surfing America 2013 surfing championships, Surfrider Foundation South OC chapter, Ocean Minded and Surfing America organization hosted an afternoon of beach cleanup, merch giveaways, activities and a BBQ for ISD participants at Trestles.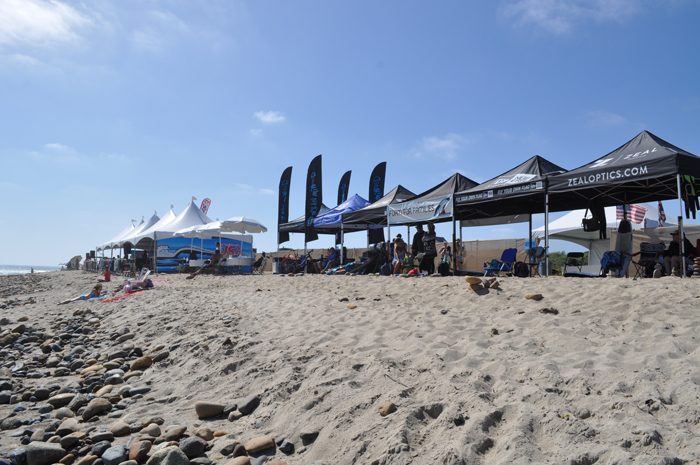 It was nice having a place with some shade on this sunny day at Lowers.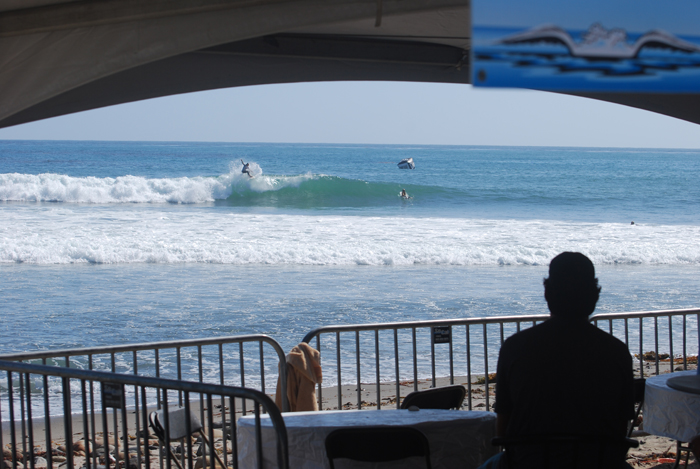 These kids rip.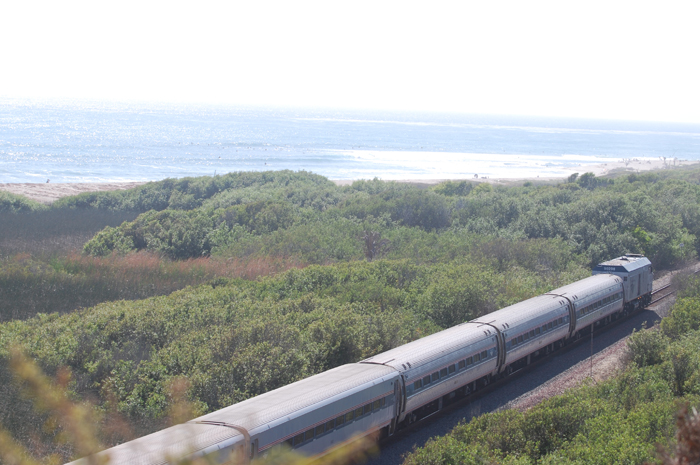 This capped off a great day of surfing in Southern California and beyond.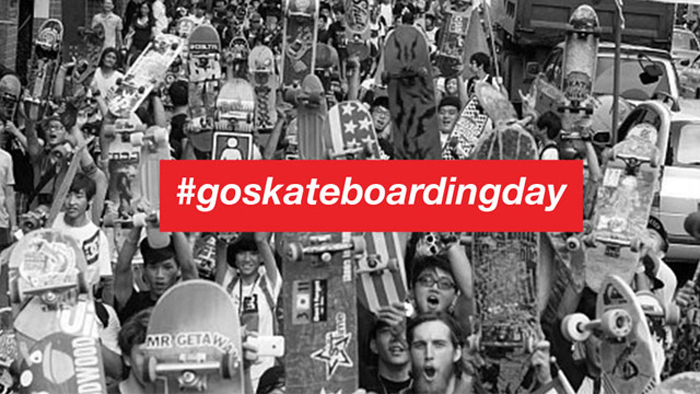 June 21, 2013 was the 10-year anniversary of Go Skateboarding Day, and this year skaters across the world went all out.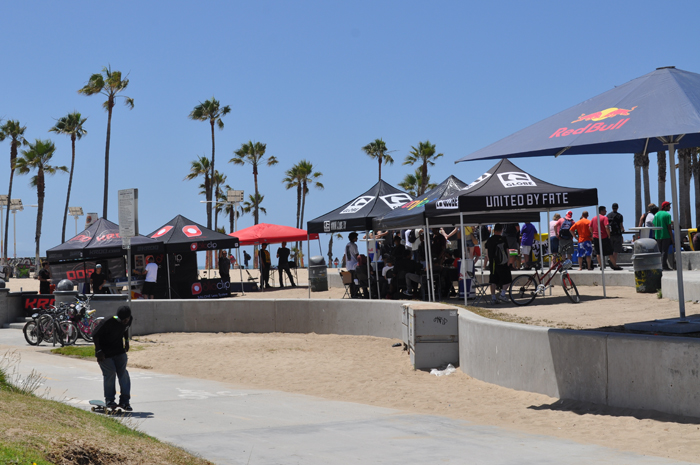 Globe, KROQ, olloclip and Red Bull held it down at the Venice Beach Skate Park.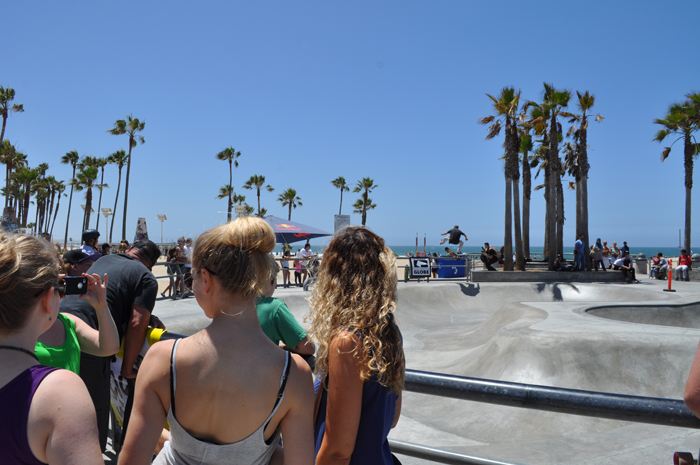 Skaters from local teams, including Dogtown, came out to put on a show for the summer crowd.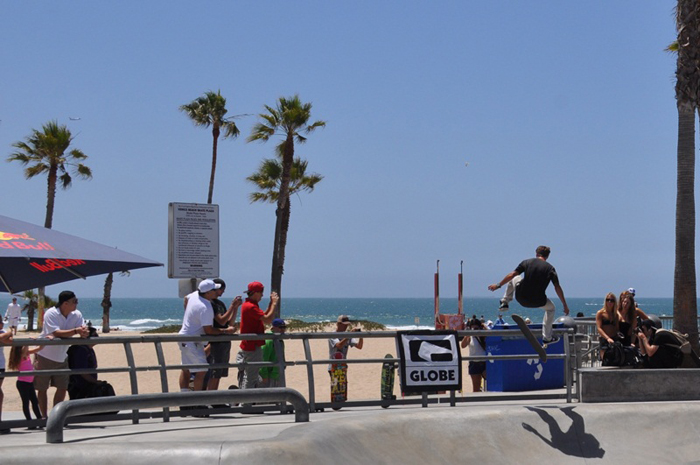 Christian Sereika of Dogtown.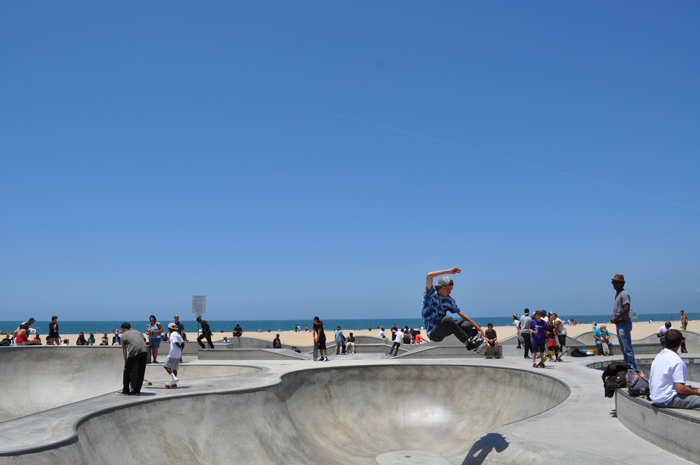 Skaters and spectators enjoyed the sunny weather.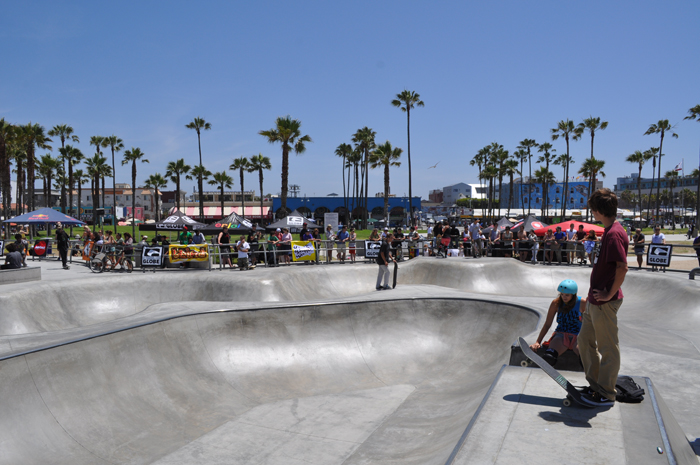 This is where skateboarding started...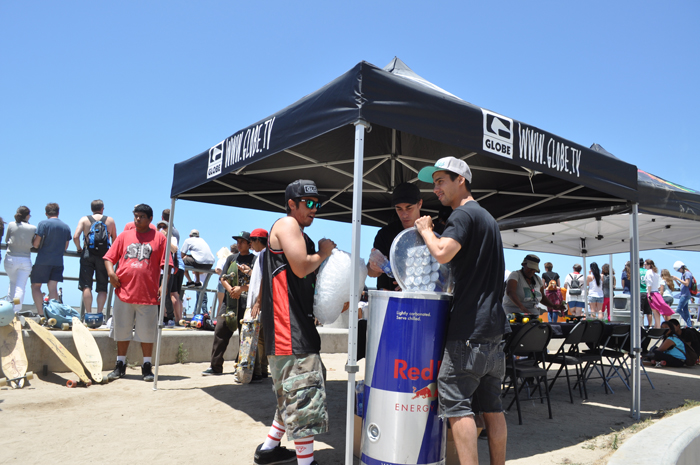 Globe and Red Bull handled refreshments for the crowd.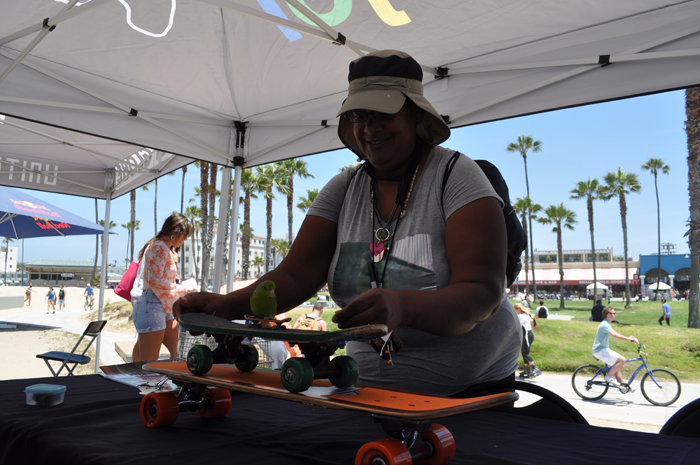 Everyone is out on #goskateboardingday.

Meet Scooter the Skateboarding Bird.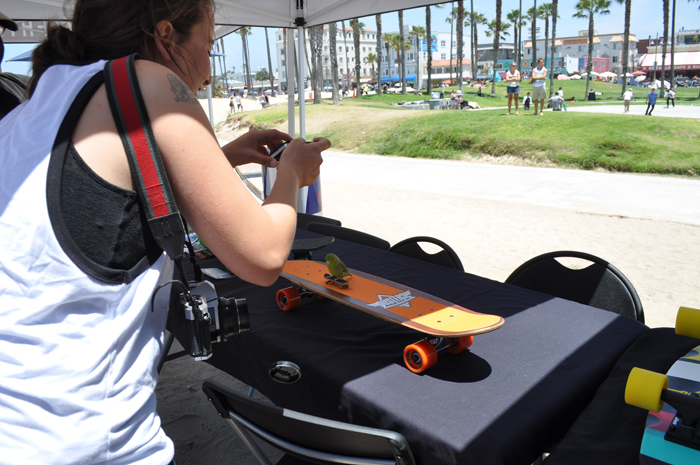 facebook.com/Scooter-The-Skateboarding-Bird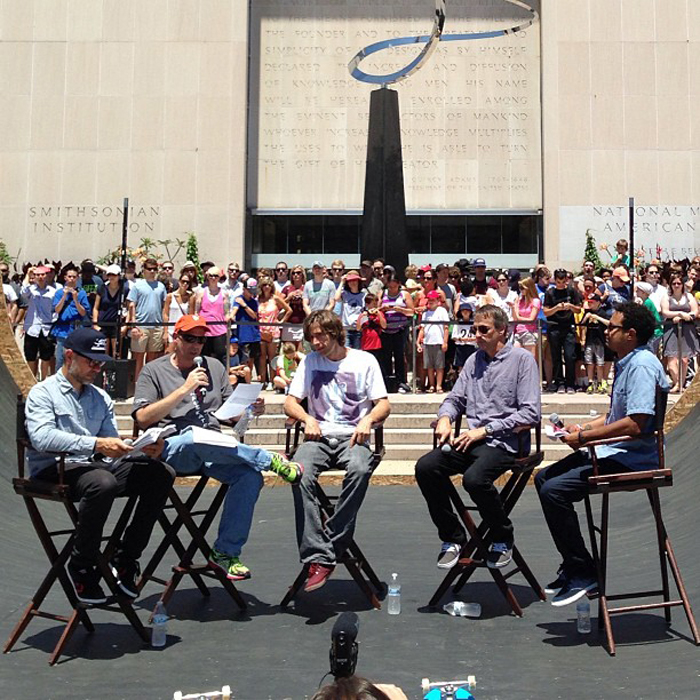 Rodney Mullen and Tony Hawk at #innoskate. Photo: @goskateboardingday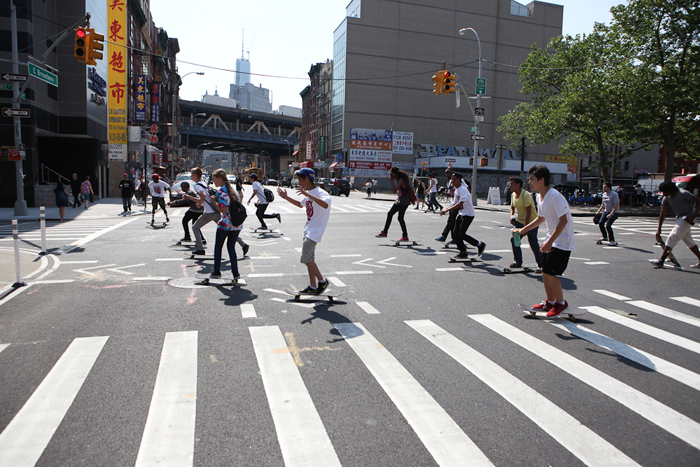 Headed to One World Plaza. Photo: Blair Alley, Nike SB (via TW Skate)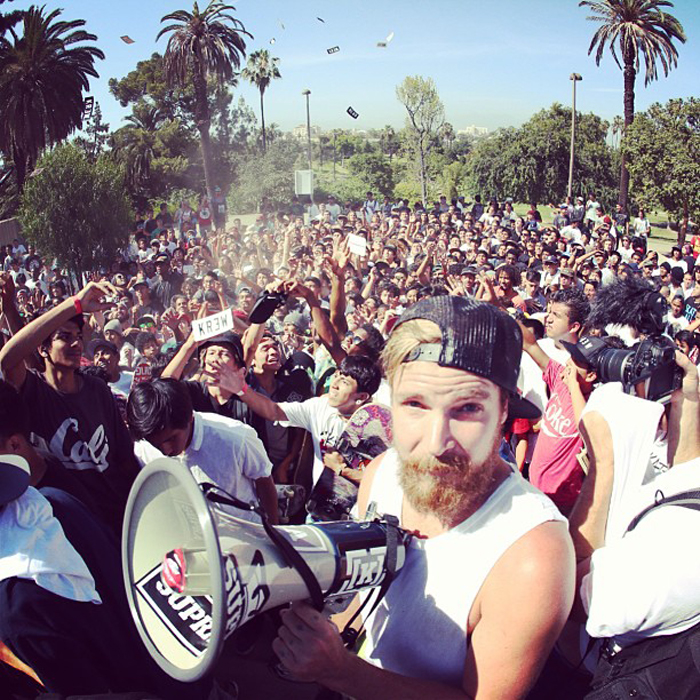 "More like Go Skateboarding Cray!" Photo: @suprafootwear
---