Back to News
B$Z: Hi-Tec Debut Versatile New Online Staff Training Platform for Retail Support
June 26, 2013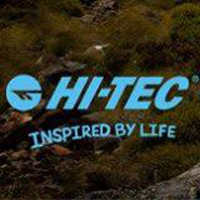 Pioneering footwear brand moves to stay ahead of the retail game with a new training infrastructure designed to help its retail partners
Press Release from Hi-Tec
Portland, Ore. (June 26, 2013) – Hi-Tec Sports, the global sports and outdoor company, has launched a new online training platform for its retail partners to support retail staff training and provide exclusive incentives. This new platform, HTM360.com, has been custom designed to support the Hi-Tec brand and its sister brand, Magnum.
"We strive to be intuitive and multi faceted with the marketing tools we provide to our trade partners," said Hi-Tec US CEO Simon Bonham. "Providing easily accessible high-quality brand and product education is essential for retail success, and we're excited that the HTM360 platform offers just that."
HTM360.com offers the Hi-Tec and Magnum retail partner sales staff a fun, interactive training platform with exclusive opportunities to earn discounted and free products. Staff can train in three modules: a guide to brand history, brand technology and current product offerings. Understanding these key brand components will further enhance brand knowledge and, in turn, increase sales for the retailers.
Noted Bonham, "Over the past four decades, our brand has been recognized as being an industry pioneer with our innovative products. Just as we created the light hiking category decades ago, we are now taking that progressive spirit to our retail sales channels with the HTM360.com platform."
About Hi-Tec Sports
Founded in 1974 by company Chairman Frank van Wezel, and with annual sales exceeding $250 million, Hi-Tec created the lightweight-hiking category with the introduction of the Sierra Sneaker and Sierra Lite hiking boot. Today, Hi-Tec remains true to its heritage, offering technical footwear and apparel for outdoor adventure. With nearly four decades of product and performance technology innovation, Hi-Tec is committed to making rugged, durable products for work, trails and life, authentically inspired by the real outdoor experience. Hi-Tec Sports USA is a subsidiary of Hi-Tec Sports, PLC, Amsterdam. Hi-Tec products are sold in over 70 countries worldwide. For more information, visit www.hi-tec.com/us and follow us on facebook.com/hitecusa and twitter/hitecusa.
---