BACK TO NEWS
William Painter Sunglasses Q&A with co-founder and designer Patrick Eckstein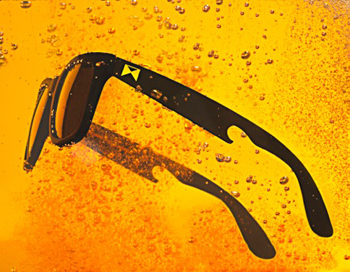 William Painter Sunglasses Q&A with co-founder and designer Patrick Eckstein
William Painter was a man who stood for innovation and change; he truly lived before his time. Over 100 years ago, he produced nearly 100 inventions, including the crown bottle cap (seen virtually everywhere), the bottle opener and even an ejection seat for passenger trains.
Enter Liquid Shades, a San Diego-based company that have been selling high-end titanium sunglasses, which feature a built-in bottle opener on one arm, since completing a successful crowd-funding campaign on Kickstarter late in 2012. Recently, the four-perrson team changed its name to William Painter Sunglasses - in honor of the legendary inventor and the company is proud to report its current stock of titanium shades are nearly sold out.
"We realized that what we most wanted was to be trusted, unique and have depth of character (for our brand as well as ourselves)," explained Patrick Eckstein, co-founder and designer at William Painter. ""We want to stand for quality, strength, comfort, durability, and a unique customer experience...We think we have found that with William Painter."
We spoke with Patrick, co-founder and designer at William Painter Sunglasses, about starting the company as a school project with his three friends & co-founders, why they recently changed the company name, and what the initial inspiration was for creating the world's first titanium bottle opening sunglasses.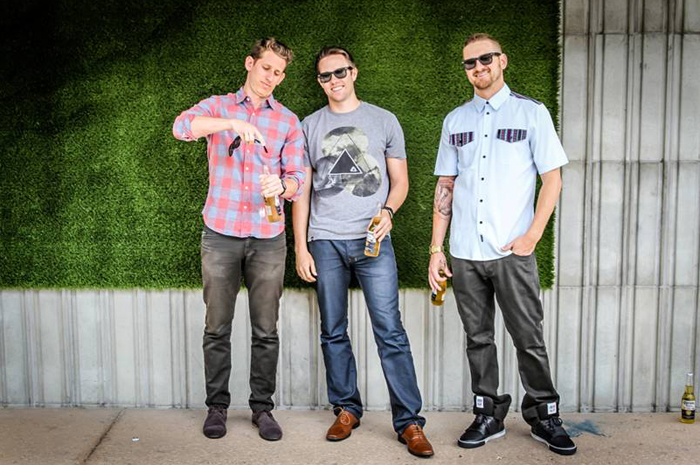 Titanium Like a Fighter Jet | Powder Coated Like a Mountain Bike | Anodized Like the iPhone | Polarized Like a Massage for Your Eyes
(photo: Leetal Elmaleh)
Oh and They Open Beers...
Can you talk about the founding of the company – who were the key people involved in launching the business and what was the initial inspiration in starting William Painter?
We have a team of four, Matt DeCelles (SDSU grad, head of Alumni association and entrepreneur), Zach Luczynski (SDSU grad and entrepreneur), Patrick Eckstein (CSUSM grad and nightlife marketer), and Steven Dempsey (Cal Poly grad and marketing for major wine label/startup). It started out as a school project for Steven while he was at Cal Poly in SLO where he had to make a product for the ski team (which was 6 thousand members). Steven knew they liked to be in the sun and drink, so he came up with the idea and called Matt late one night, they got together with Zach and submitted to Kickstarter. I came on a few weeks after and helped with the final design and marketing.
Can you briefly break down the crew – who does what?
Steven Dempsey: financials, rep/distribution organization (keeps the books).
Matt Decelles: Production, building of advisory/mentor team (makes sure product arrives on time).
Zach Luczynski: systems implementation, analysis (makes the wheels turn).
Patrick Eckstein: Marketing, PR, Media, etc. (yells William Painter at the top of his lungs).
You went to the public for funding a few years back and you guys really rocked your Kickstarter campaign. Can you speak on how Kickstarter allowed you to launch the business?
Yea, we started a Kickstarter campaign near the end of May last year. It went really well for us; we had a well thought out strategy that fell completely apart. So we adapted and the campaign really took off, we were able to about double our initial asked amount. The openness of Kickstarter really allowed us to access people who hadn't really used a crowd-funding platform before, as well as normal Kickstarter fans who are on their funding projects all the time.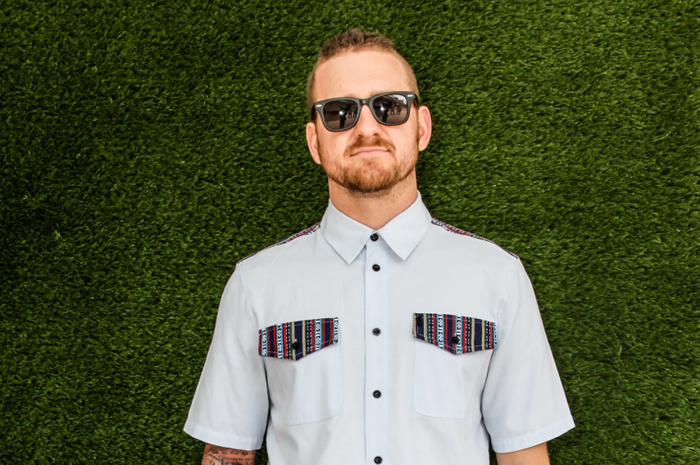 (photo: Leetal Elmaleh)

What do you attribute to the overwhelmingly positive response you received from the Kickstarter community?
Everyone was able to see something start from just an initial idea and prototype. They are able to watch the entire project from start to finish (if you actually complete it). People like to be the first to get something that they really like, and they are even more supportive when that thing happens to be something they helped to create. Lastly I think that we have a great team that has an excellent support structure. Lots of great friends and family helps.
If not for Kickstarter, do you think your company/site would be where it is today?
I do. However, Kickstarter allowed us to really test the model, see how people reacted to it, determine the market, and test the demand. It (and other) crowd-funding platforms are excellent barometer for testing and evaluating the market on a project or new product. I know we would still be where we are today, just because we have an excellent team, mentors, advisors and so many others who have helped to drive us through the tough times, of which there are many.
Obviously the benefits of successfully funding a project through Kickstarter is having those monies available to pursue your passion and gauging the interest of your idea – can you think of any negative aspects of Kickstarter, if any?
Of course, there are some mere annoyances. The product and the video must go along with the Kickstarter mission. If you do not meet all of their requirements you cannot exist on the site. We obviously wanted to make something that was sort of a joke, just for fun. However, Kickstarter has some vague-ish guidelines for your informational video. We bent some of the rules, and got rejected twice from the website. After some edits, a care package, and an appeal, we were allowed to run our campaign again.
Up until recently, the company was known as Liquid Shades, when/why the name change to William Painter?
We sat down and really took stock of what was important to us as a team, which of course would be best for the company as well. We decided to really exemplify something that we stand for. We realized that what we most wanted was to be trusted, unique and have depth of character (for our brand as well as ourselves). We researched a few things and found that William Painter was a famous mechanical engineer and inventor. He also invented the Crown Bottle Cap, which is what we see on almost all soda/beer bottles today. We liked that there was some history to it and we had something that we could really use to define what we find important to the company and us. We want to stand for quality, strength, comfort, durability, and a unique customer experience. We think we have found that with William Painter.
How long were you in development for the initial product offering from William Painter?
We started the patent process back in January of 2012. We filed several international patents with our firm; we have since been issued 3 and have many more being filed.
Can you share any challenges you faced during the process of launching William Painter?
We have had so many, but that seems to be just part of this entire thing, just keep failing. Do it more often, and make better mistakes. We have gone through some brand transition and working very hard to understand the best client, consumer, evangelist and overall section of the market. We have had our ups and downs for sure. But understanding what you are doing and why you are doing it, really helps to cushion the beatings that you take. We will continue to work diligently to better serve our customer and find out where it is best for both parties involved; it certainly is not an easy road. But it has been extremely educational.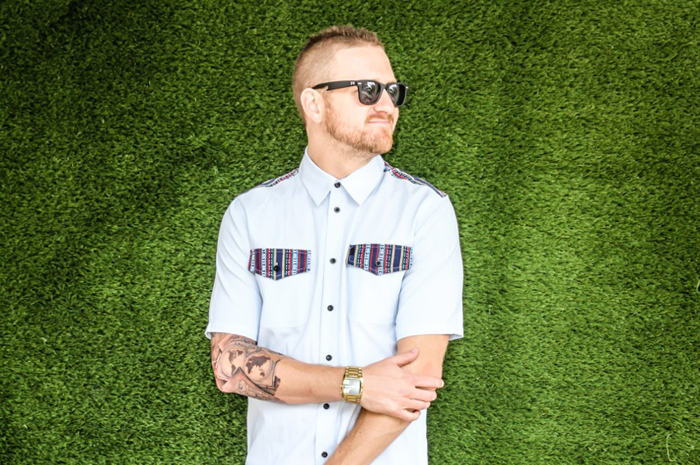 (photo: Leetal Elmaleh)

Is there anything similar on the market?
Nope. That's the best thing about it. We are able to be the only unitary, titanium, polarized bottle opening glasses in the world.
What's next – new styles, new colors? Any thoughts on apparel or other accessories?
All of the above (almost). We are currently working on new styles and a few other things. But we want to keep it simple for now and just make quality, comfortable, stylish, sunglasses that people will like to wear all the time.
Where do you see William Painter in five years?
We see it as a major brand in the industry. Working to make the best products that we possibly can. Without decreasing quality for cost, which seems to happen with so many companies.
What has been the biggest reward for you in successfully launching William Painter?
Just the understanding that we actually did something that people really like (and not just our moms). It's great to see your friends and even people you have never met really enjoying your product. Watching them be inspired to be a little more, to be more than meets the eye.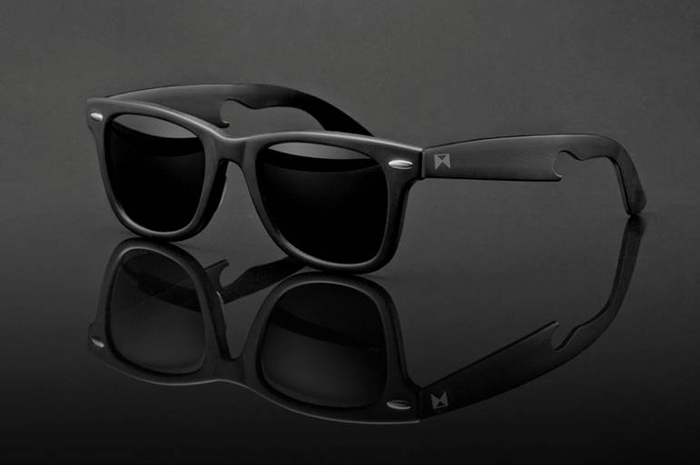 Get your hands on a pair of William Painter Sunglasses at the store on williampainter.com and be sure to check them out on Facebook, Twitter and Instagram.
---