BACK TO NEWS
B$Z: Shops Get Enhanced POS, Customer Analytics from Swarm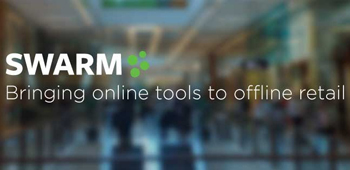 Shops Get Enhanced POS, Customer Analytics from Swarm
Press Release from Swarm
San Francisco, CA After months of testing at independent bike, surf, skate and snow shops in the US and Canada Swarm has released new point of sale (POS) add-ons compatible with Retail Pro, MerchantOS, Microsoft Dynamics, and several additional leading POS providers.
Shops using Swarm will now be able to measure customer foot traffic, conversion rates, dwell time, as well as view dashboards for all of their transactional data - gross/net revenue, top-selling categories and more. The data is accessible from anywhere and can be viewed on any device.
Chain stores can get a birds eye view across all stores through a global dashboard. Swarm is already in use by hundreds of core shops nationwide and has expanded into mid-size chains including all O'Neill flagship stores and outlets.

"We've been chasing the idea of conversion rates and a realistic count of shoppers for years." said Charlie McCormick, owner of City Bikes in Washington DC. "There is nothing out there in the market for retailers that is effective like this."
"Having all my store data right there at my fingertips makes running the business easier" said Sam Radkovich, owner of Lakeside Bicycles in Lake Oswego, Oregon "I don't have to run nine different reports every day to see how we did."
In the coming months Swarm is releasing additional tools to help brick and mortar retailers better understand their customers and operations.
"We're passionate about providing tools to help great retailers exceed their potential" said Ryan Denehy, co-founder and EVP, Business Development at Swarm "This is just the beginning. We're psyched to work with so many great shop owners and look forward to significant growth throughout the balance of the year."
Shops can try the solution free for the next 30 days by visiting this link: http://swarm-mobile.com/getstarted
For more information please contact:
Ryan Denehy
EVP, Sales and Business Development
Swarm
www.swarm-mobile.com
---