BACK TO NEWS
Exposure: Skateboarding Demo at the City of Costa Mesa's 60th Anniversary Celebration
Exposure: Skateboarding Demo at the City of Costa Mesa's 60th Anniversary Celebration
The National Scholastic Skateboarding League hosted a mini skatepark and demo day on Sunday, June 30 during the #costamesais60 celebration
Celebrating its 60th anniversary in 2013, the City of Costa Mesa had a series of events planned throughout the year, with the marquee event being a 3-day street festival called 60 & FABULOUS, featuring great food, drink, music, art and fun which was held from June 28-30.
The fun included typical festival rides and games, but in one corner of the OC Fair & Event Center on the final day a group of skateboarders and volunteers, led by the National Scholastic Skateboarding League, hosted a mini skatepark, with a mini ramp, kickers, a quarterpipe, and rails for skaters of all ages and skill level to enjoy.
The event saw a great crowd of skaters and spectators and was possible with support from Volcom, Pink Widow Distribution, Silly Girl Skateboards, Hubert's Lemonade and Arctic Zero frozen desserts. Enjoy these photos of skateboarding demo day event hosted by the NSSL during the #costamesais60 festival.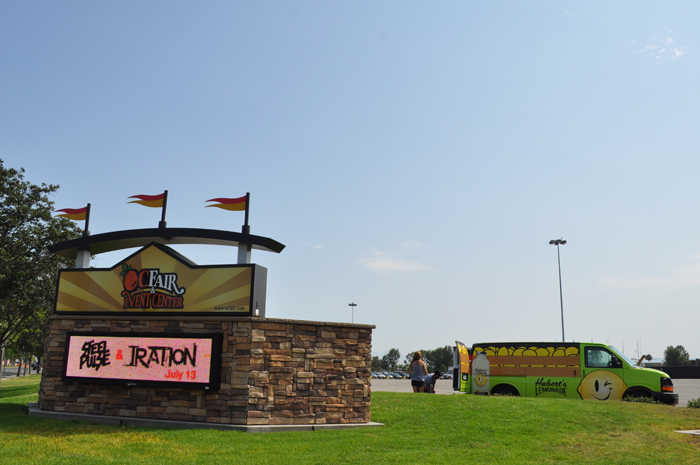 The celebration was eld at the OC Fair Event Center and saw some beautiful summer weather, for the most part...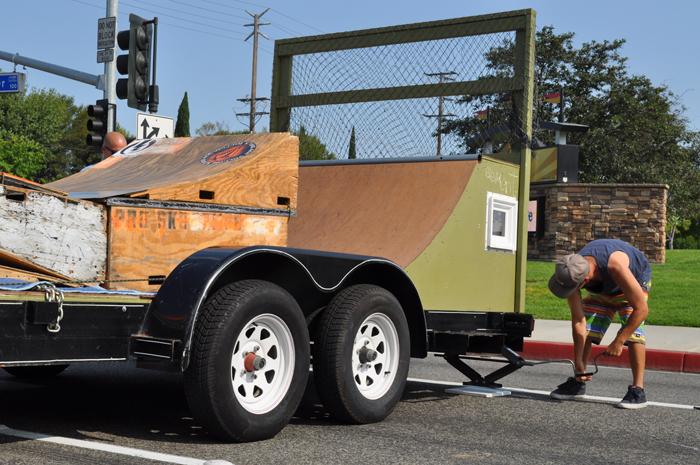 Rob of Skateboarding 101 provided a killer mini-ramp.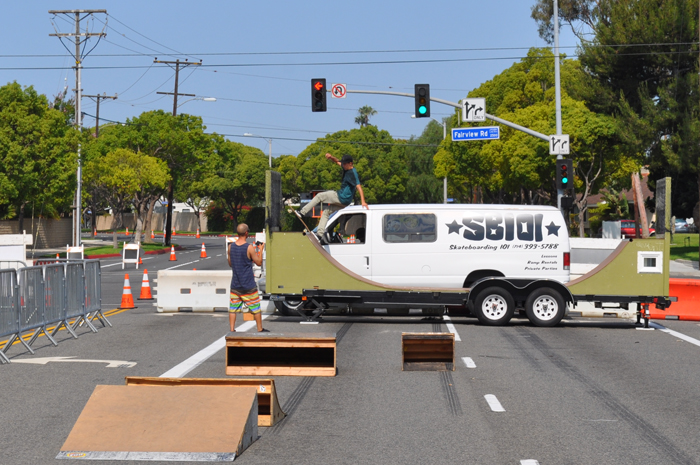 Yep, this thing works!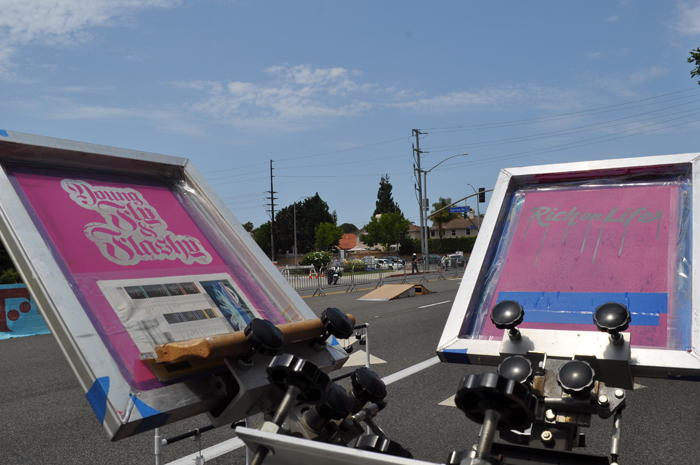 The NSSL provided $2 screen printed shirts.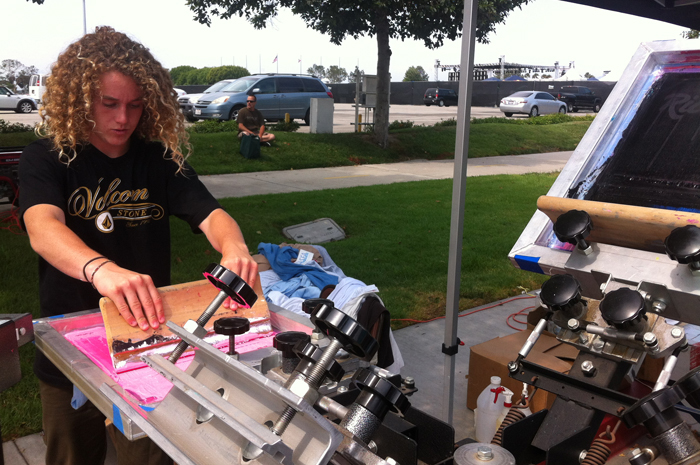 Volunteers from the NSSL were out all day screen printing shirts and hats, with some equipment provided by Volcom.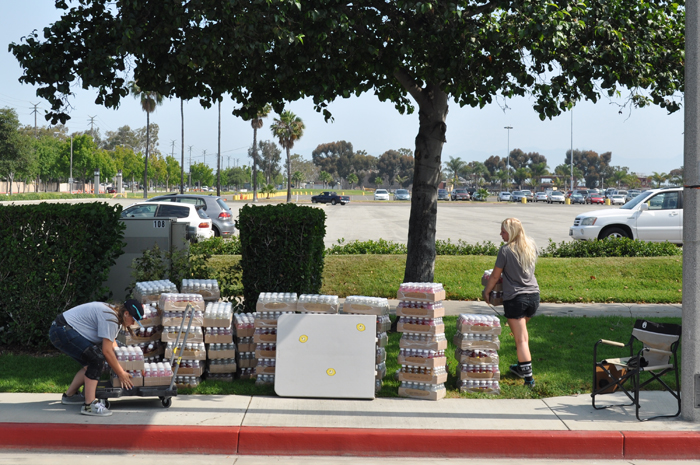 Hubert's Lemonade provided some much needed refreshments.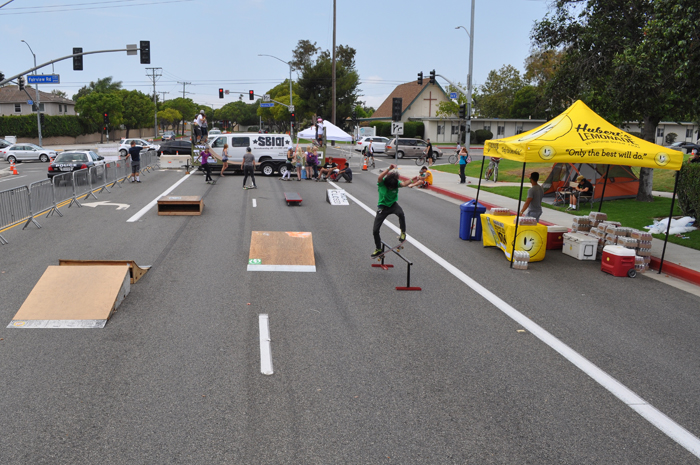 It's time to go skate!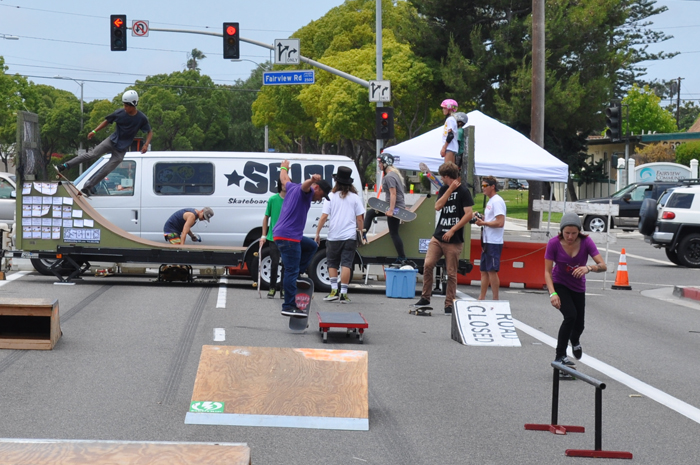 There were plenty of options for skaters of all ages and skill levels - everyone was welcome!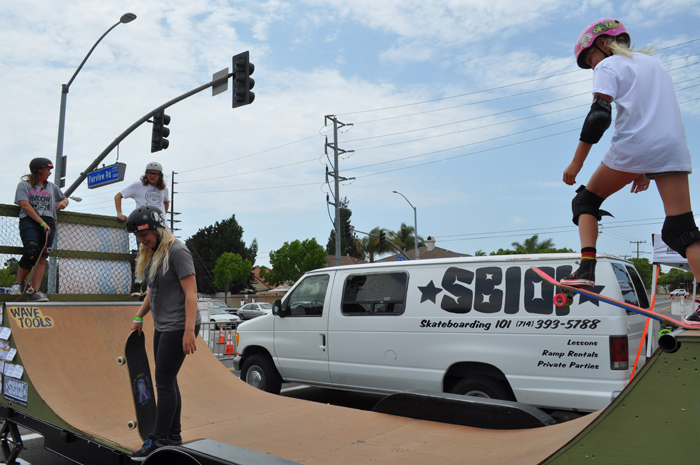 Just lean in...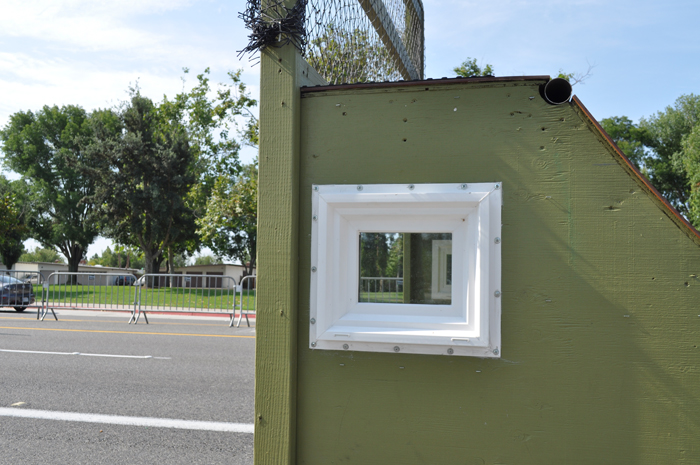 A ramp with a view!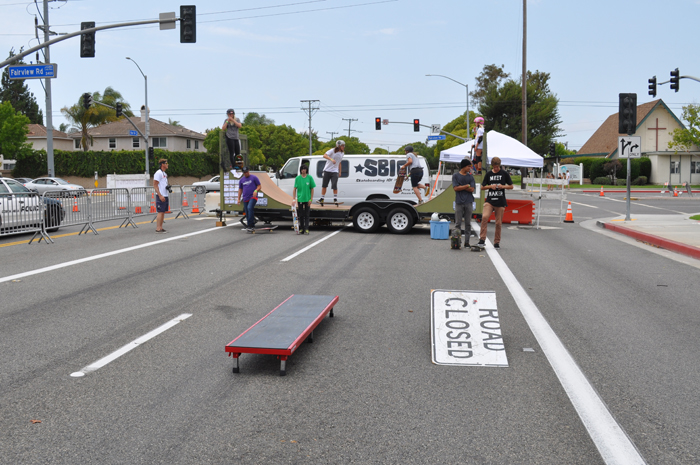 In plain sight on Fairview Rd.
costamesais60 - tarp surfing!! from MalakyeCareers on Vimeo.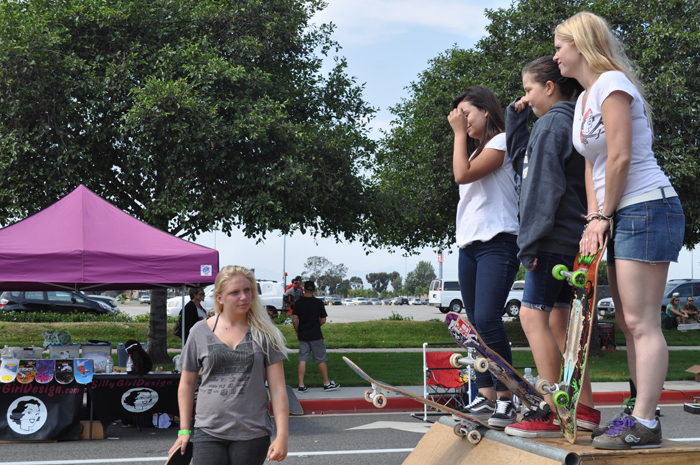 Sarah Thompson from Huntingto Beach with a bunch of Silly Girls.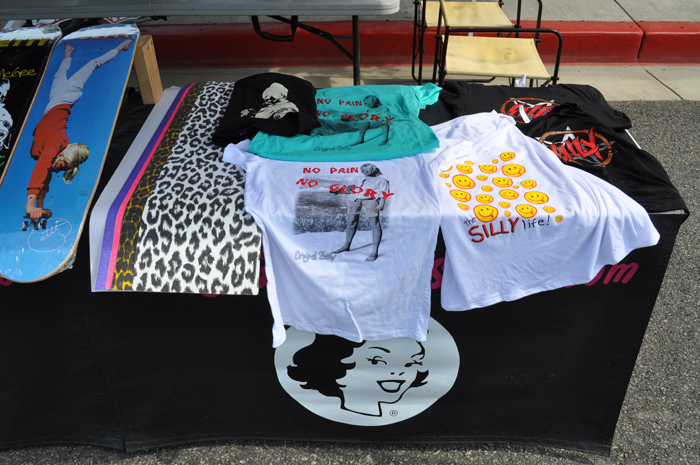 Fullerton based Silly Girl Skateboards and Pink Widow Distribution brought a great crew of girls who skated all day and had some amazing looking gear and hard goods on offer.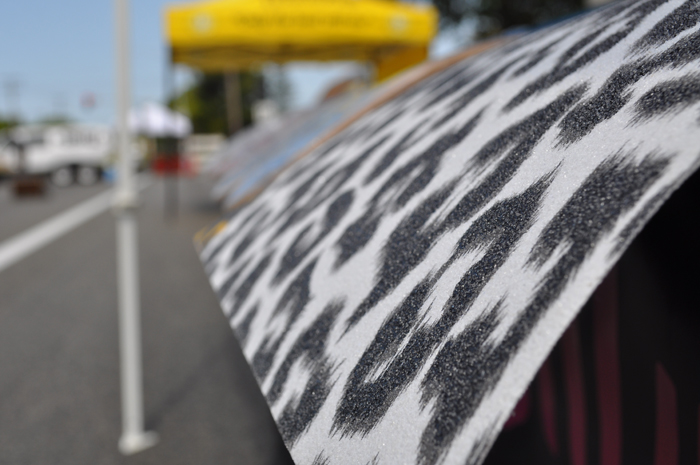 Grip tape of all shades and designs.

Check out Silly Girl Skateboards - these chicks rip!!
---