BACK TO NEWS
TV: Red Bull Signature Series Announces Addition of Oakley Pro Bali to 2013 Season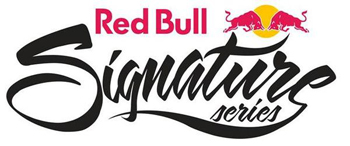 Broadcast Set for August 11 at 2 p.m. ET on NBC
Press Release from Red Bull Media House
New York, NY – July 2, 2013 – The Red Bull Signature Series today announced the addition of the Oakley Pro Bali to the 2013 season, joining some of the most prestigious action sports events in the world. With an event window from June 18-29 at Keramas in Bali, the surf event will air August 11 on NBC, during a two hour Red Bull Signature Series broadcast.
"We're excited to make the Oakley Pro Bali the latest addition to the Red Bull Signature Series," said BJ Carretta, Vice President, Marketing and Communications, Alli Sports. "Its unique location and high level of talent make it an ideal event to share with the world through our broadcast platform on NBC."
While Keramas has long been known for its high-performance surfing, this is the first time the reef break will be home to a sanctioned ASP World Championship Tour event. During the two-hour show, surfers and fans can look forward to watching the world's top 34 surfers compete for important World Championship Tour points. With barrel, turn and air sections, the Keramas break is arguably the most high-performance wave on the Tour.
"Keramas will undoubtedly showcase the exceptional skill level of the world's best surfers," said Sean Eggert, Director of Sports Marketing, Red Bull North America. "The addition of this event to the World Tour and its inclusion in the Red Bull Signature Series further underscores our mission of bringing best-in-class action sports to a global audience."
Oakley is proud to showcase the progression of surfing with the addition of the Oakley Pro Bali to the ASP World Championship Tour. This event marks the next step in the evolution of Oakley's commitment to the sport of surfing," said Patrick McIlvain, VP Global Sports Marketing, Oakley. "Now that we've taken that step we are pleased to be included in the Red Bull Signature Series and highlight what is already proving to be an historic event."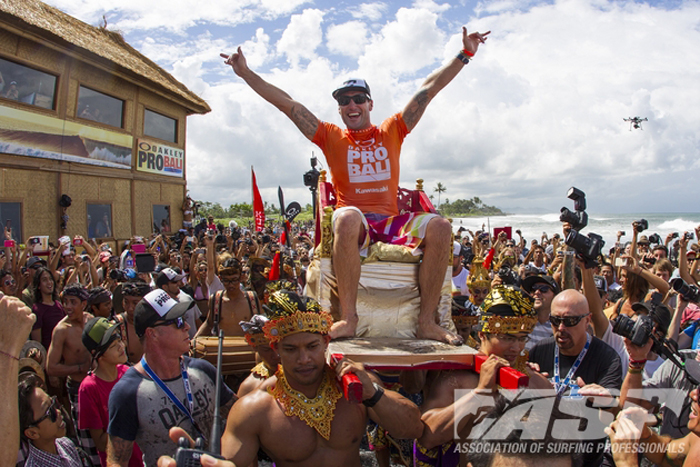 Red Bull Signature Series
The Red Bull Signature Series is made up of one-of-a-kind programming on NBC and NBC Sports Network all year long. Red Bull Media House and Alli Sports, a division of the NBC Sports Group, have built one of the most progressive and innovative action sports properties, including snowboarding, mountain biking, freestyle motocross, ice cross downhill, skiing and BMX events, showcased on custom courses from the inspiration of the athletes themselves. Go to www.redbullsignatureseries.com for web videos, photo galleries and see more of the action that makes up the Red Bull Signature Series.
NBC Sports Group
When the Comcast-NBCUniversal transaction was completed in January 2011, the sports assets of the two companies combined to form the NBC Sports Group, which serves sports fans 24/7 with premier live events, insightful studio shows, and compelling original programming. The sports media company consists of a unique array of broadcast television, cable television, radio and digital sports assets, including NBC Sports, NBC Olympics, NBC Sports Network, Golf Channel, 11 NBC Sports Regional Networks, NBC Sports Radio and all of their respective digital properties. The NBC Sports Group possesses an unparalleled collection of television rights agreements, partnering with some of the most prestigious sports properties in the world: the International Olympic Committee and United States Olympic Committee, the NFL, NHL, PGA TOUR, PGA of America, USGA, Churchill Downs, Premier League, MLS, Tour de France, French Open, Formula One, IndyCar and many more.
Red Bull Media House
Red Bull Media House is a global media company that produces, distributes and publishes authentic content and inspirational entertainment programming in the action sports and lifestyle genres. From film to television, print to digital media, music and games, the company's products can be experienced on the latest devices and platforms, fascinating audiences worldwide. Among other projects, Red Bull Media House was responsible for the documentation and multi-platform distribution of the Red Bull Stratos mission, which held the world's attention in 2012 delivering the most watched live stream in history. For more information visit www.redbullmediahouse.com.
Alli Sports
Alli Sports is a media, event and branded content company that specializes in action, adventure, and adrenaline based sports. Alli Properties include the Dew Tour, Lucas Oil Pro Motocross Championship, the Red Bull Signature Series, Octane Academy and GoPro World of Adventure Sports; Alli Media, which creates original content, produces and presents content with partners and distributes content through a variety of channels; and Alli Enterprises consisting of e-commerce, event merchandise and branded licensed product. Alli Sports is a division of the NBC Sports Group. More information can be found at www.Allisports.com.
---