BACK TO NEWS
B$Z: Marmot Partners with NRI for Fulfillment in Canada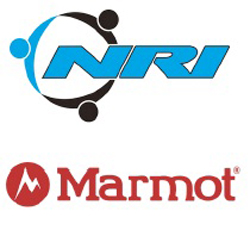 Marmot Partners with NRI for Fulfillment in Canada
Press Release from NRI Distribution
Vancouver, BC – NRI Sales and Marketing Manager, Brian Jenkinson, announced today the fulfillment partnership with high-performance outdoor brand Marmot. Beginning the Fall 2013 season, Marmot will be shipping from NRI's newest state-of-the-art facility in Surrey, BC.
"We are very excited to be chosen as the fulfillment partner for Marmot's Canadian business." Says Brian Jenkinson. "The Marmot brand and their code of ethics fit seamlessly with that of NRI and we are looking forward to many years as partners."
Susan Simmons, Director of Operations at Marmot Mountain Canada, says "In order to keep up with our growth in Canada, we needed to make a change with our fulfillment strategy. The technology and expertise at NRI will be a huge benefit not only to Marmot, but to all of the Marmot customers Canada wide. We are excited to partner with NRI and look forward to a long and beneficial working relationship."
About Marmot
Marmot is an award-winning, globally distributed brand of high-performance, technical clothing, apparel and equipment. Since 1974, Marmot products have been worn by climbers, skiers, mountaineers and adventurers world-wide. Marmot works with professional mountain guides, world-class athletes and expeditions—pushing the limits of product innovation and technology—pioneering what is possible in the most extreme environments on earth.
About NRI
Since 1997 NRI has been providing Boutique, Turn-Key Fulfillment services to the Apparel, Footwear, Action Sports, Outdoor and Lifestyle industries. Operating in the USA and Canada, NRI offers 3PL Pick and Pack services, Inventory Management, Vendor Compliance, Freight, Returns & Repair Management, EDI, Customer Service, and a variety of Brand Support Services. NRI's custom built 3PL Software Suite offers clients access to superior technology and seamless integrations. With years of experience and industry focus – over 50 leading brands of the Apparel, Footwear, Actions Sports, Outdoor and Lifestyle industries entrust their business to the team at NRI.
http://www.nri-distribution.com/
---