BACK TO NEWS
Exposure: Offshore Fishin' Mission Presented By Master Plan Communications
Offshore Fishin' Mission Presented By Master Plan Communications
A group of 25 dudes from within the skateboarding industry departed San Diego on the evening of July 11 and returned the next night with nearly 100 fish
On Thursday, July 11 at around 9pm, the Apollo cruised out of Fisherman's Landing in San Diego, California and was headed for Mexico. Eight hours and nearly 100 miles later, Capt. Jodie Morgan announced it was time for the group of 25 onboard to get up and start fishing.
By noon, the group which included owners, buyers and/or employees from Active Ride Shop, Jack's Surfboards, Avalanche Skate Shop, Surf Ride, Leroy's Boardshops, Blauers Board Shop, and CCS; as well as professional snowboarder Iikka Backstrom and professional skateboarder Ronnie Creager (who is now involved with the Etcetera Project), among others within the skateboarding industry, had caught 88 yellowtail and 5 bluefin tuna and were very satisfied.
The trip would not have been possible without support from Fred Water, Pabst Blue Ribbon, etnies, ThirtyTwo, and NEFF. Enjoy these photos from the Offshore Fishin' Mission presented by Master Plan Communications.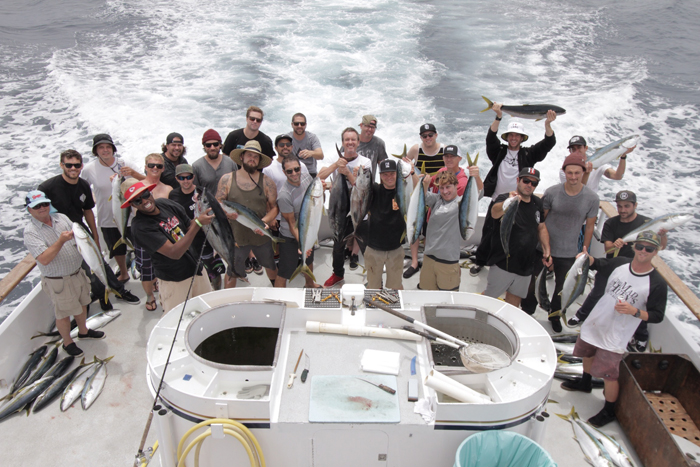 A solid group came out for the 2013 Offshore Fishin' Mission, photo: Aaron Gilliam.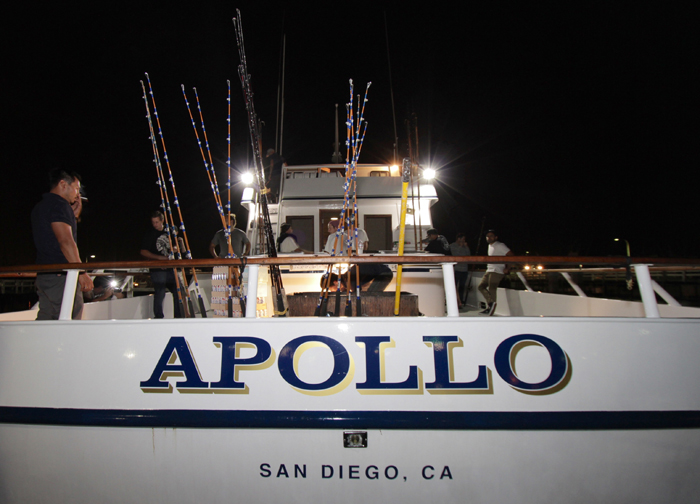 The Apollo is owned and operated by Capt. Jodie Morgan and a great crew based in SoCal, photo: Aaron Gilliam.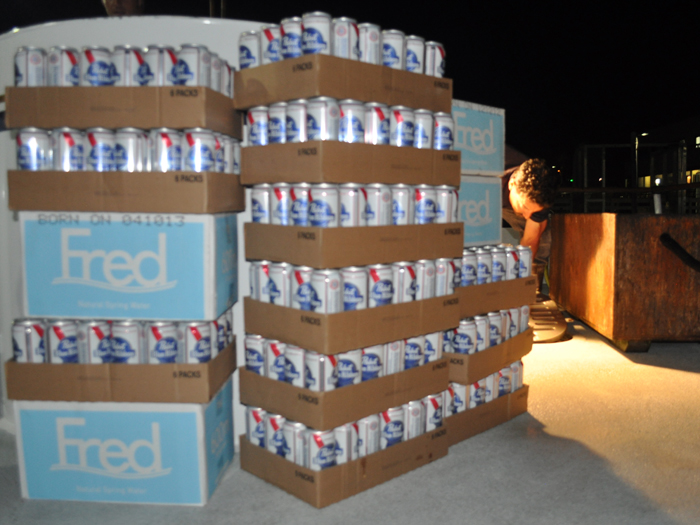 Fred Water and PBR provided the refreshments.

A look from the captain's chair.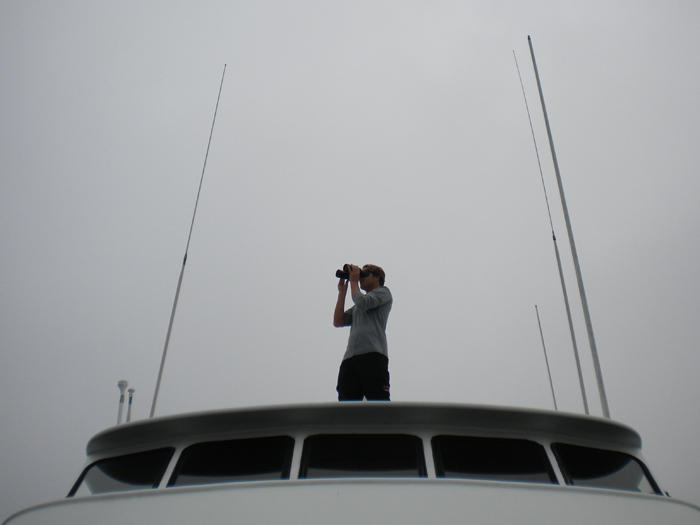 Joey Marshall of BL!SSS Magazine happily served as the lookout for kelp patties which held countless yellowtail.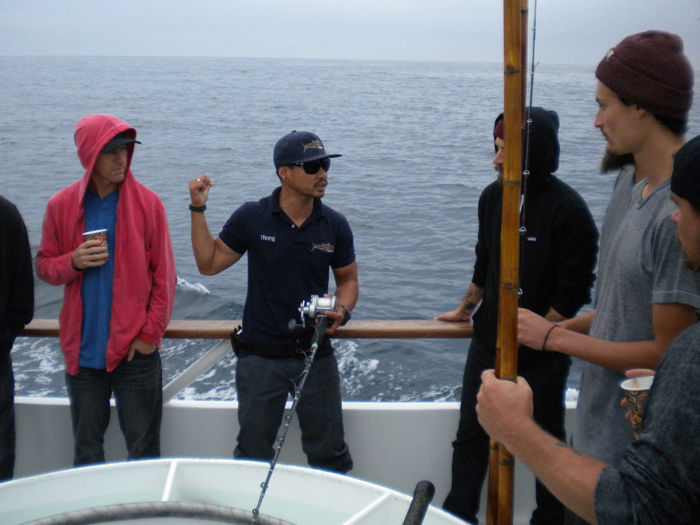 Deckhand Thong Nguyen showing the boys how to properly cast.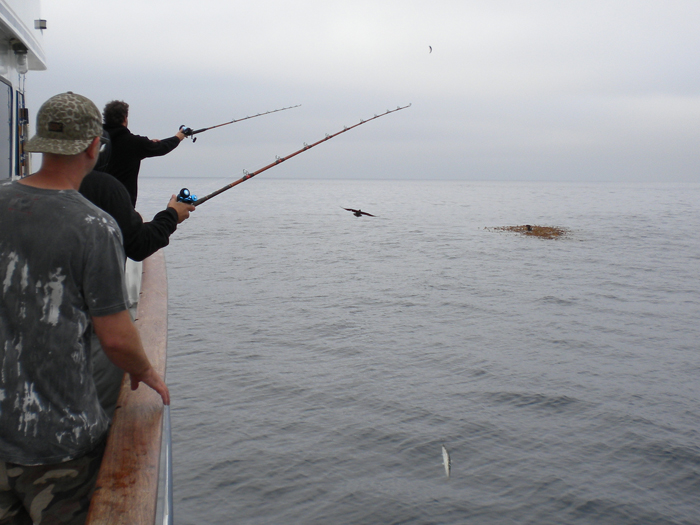 You wanna get as close to the kelp bed as possible.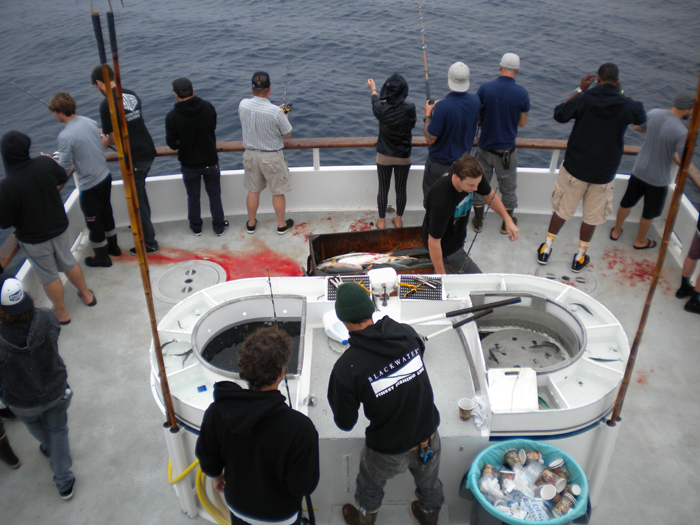 And make sure you've got some live bait on.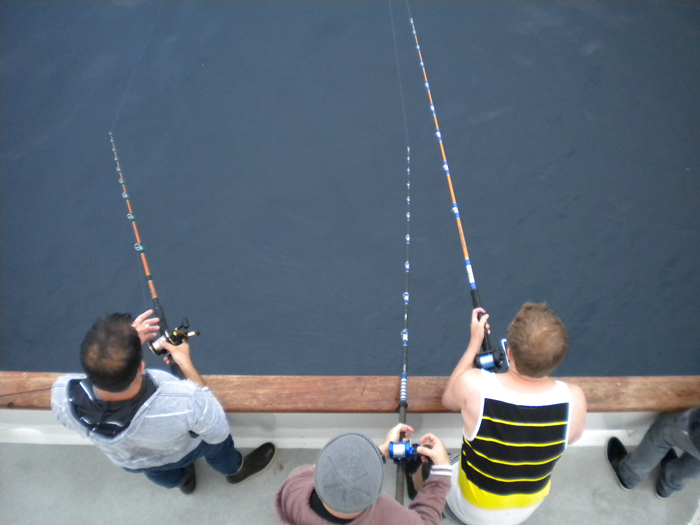 Make sure you don't get the lines tangled.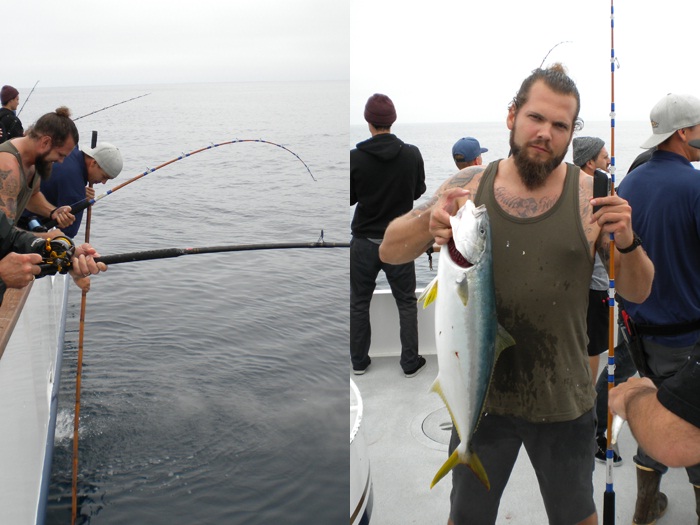 And you're in business - Cullen Poythress of CCS shows how to get it done!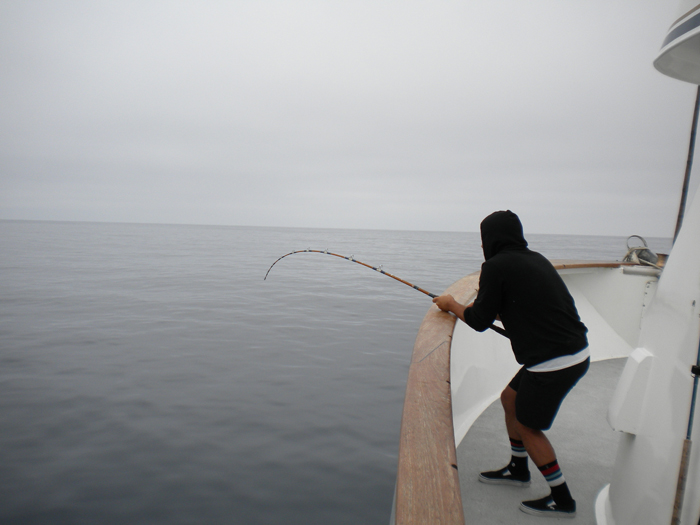 Fresh one!!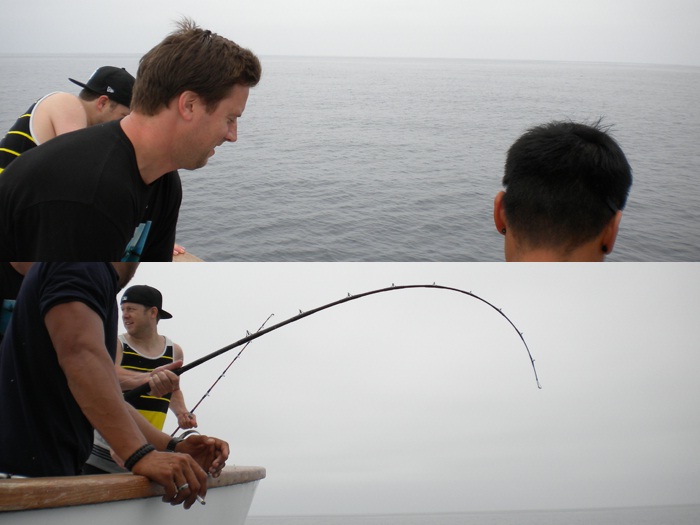 Got a bluefin on the line!

This one took 15+ minutes to reel in.
Master Plan Communications offshore fishin' mission from MalakyeCareers on Vimeo.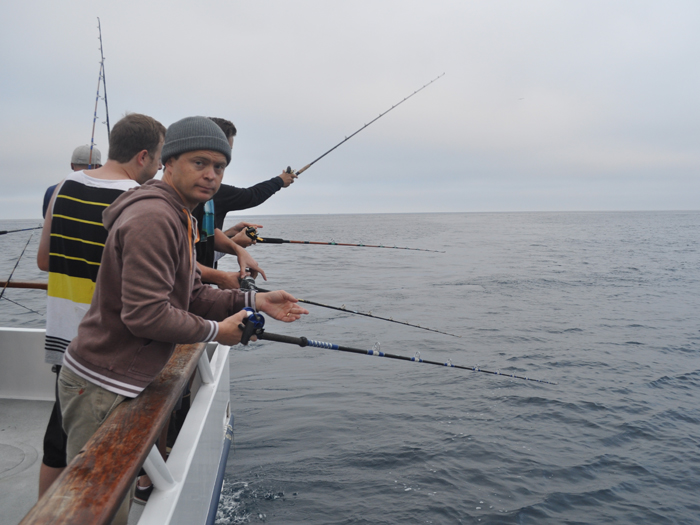 Ashton Maxfield of Master Plan Communications had his gameface on all day.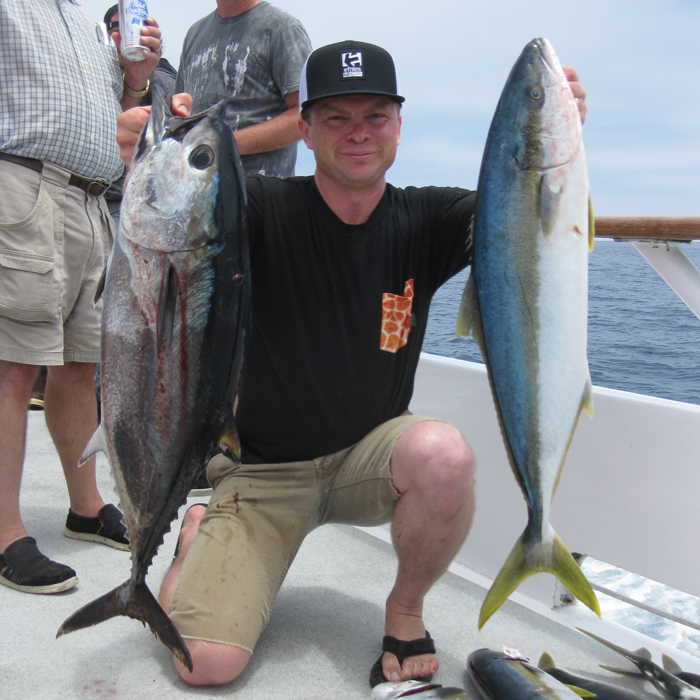 No wonder, he walked away with 10+ fish and the award for the best fisherman, photo: Aaron Gilliam.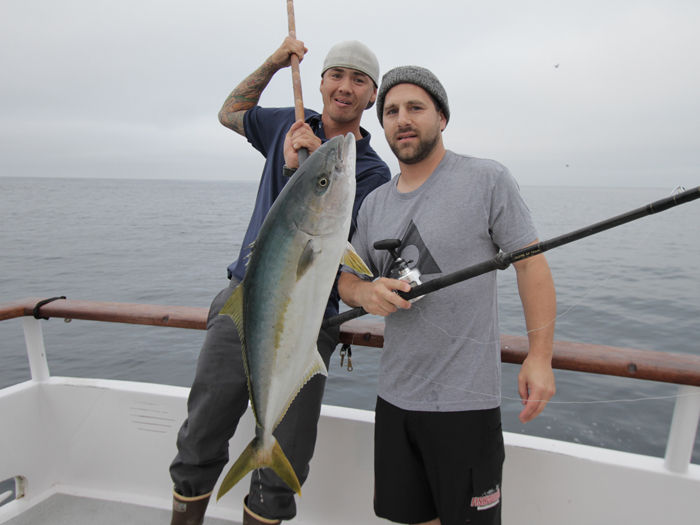 Carter Katz was among a handful with legitimate experience offshore fishing, and it showed! Here he is with Capt. Jodie after a particularly nice catch, photo: Aaron Gilliam.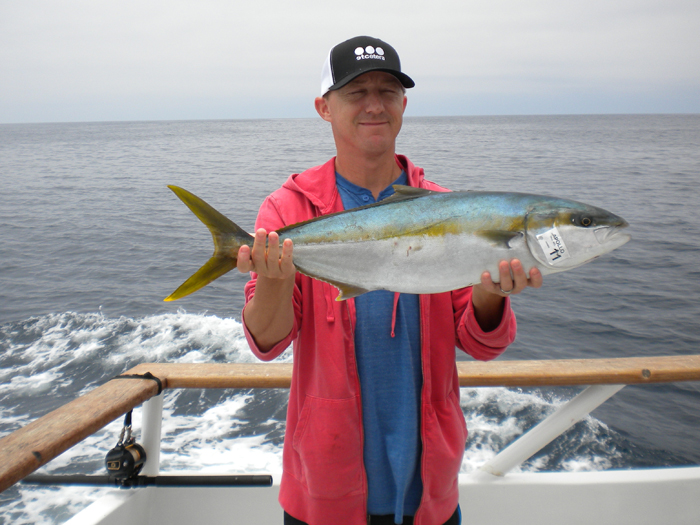 Ronnie Creager was stoked on his yellowtail, nice one!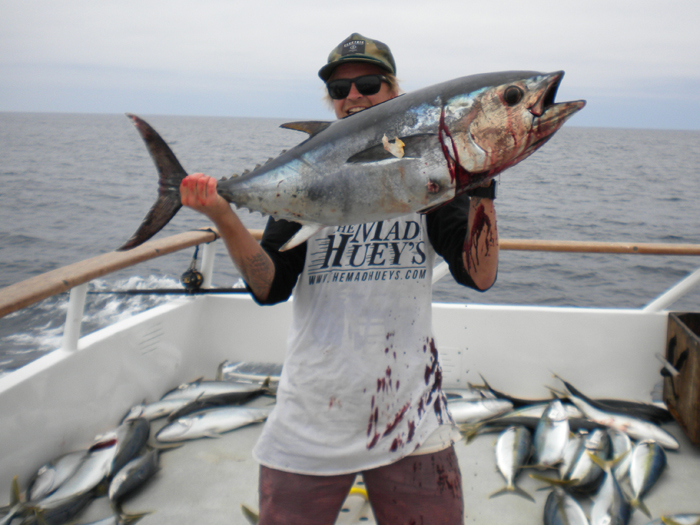 Iikka Backstrom got down and dirty with this bluefin!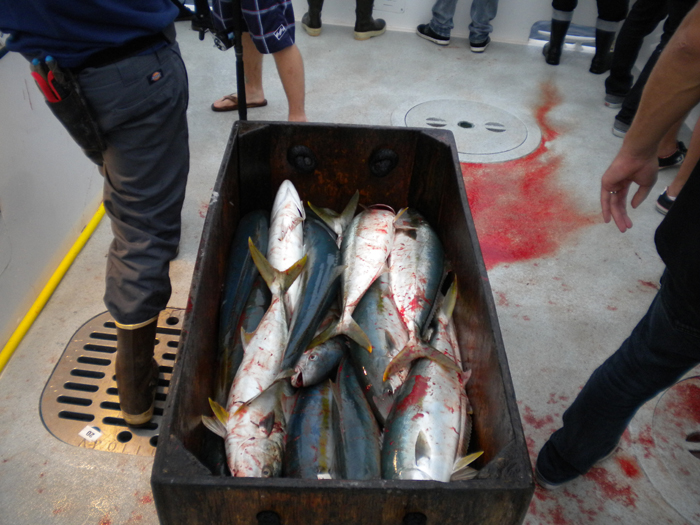 Final count: 88 yellowtail and 5 bluefin.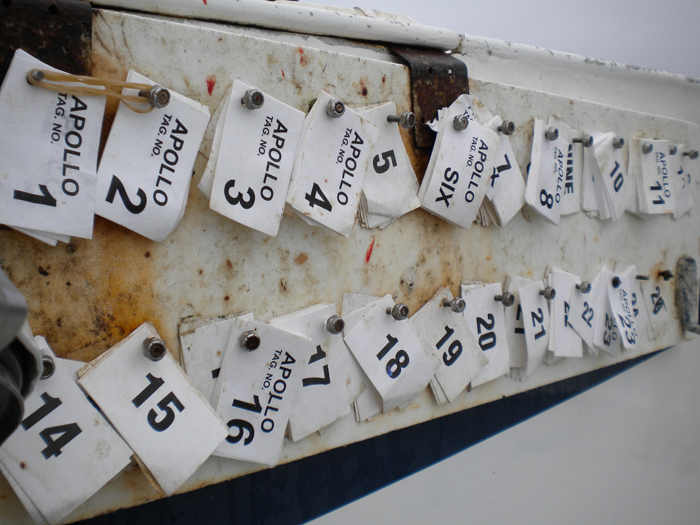 Make sure to remember your number so you don't go home empty-handed.
dolphins from MalakyeCareers on Vimeo.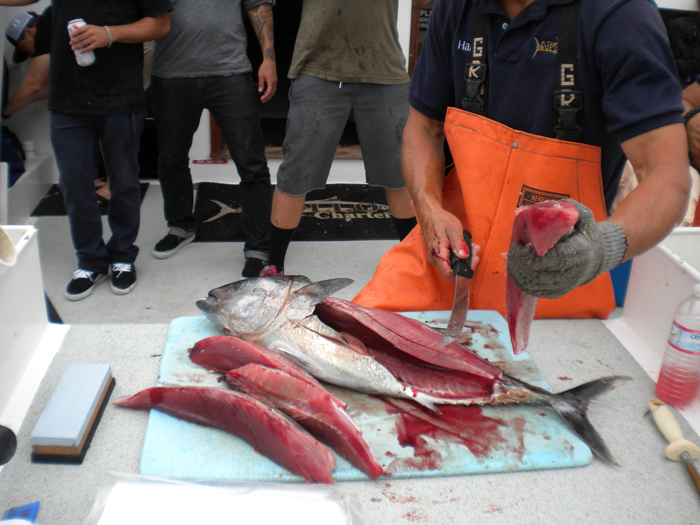 The Apollo crew rides all night to get you on top of fish for a few hours before heading back to shore in time for you to enjoy a late dinner (at which point they are right back on the water with the next charter group!), they prepare rods & reels (if needed), they handle all meals, and they even clean and fillet your catch for you - what can't these guys do!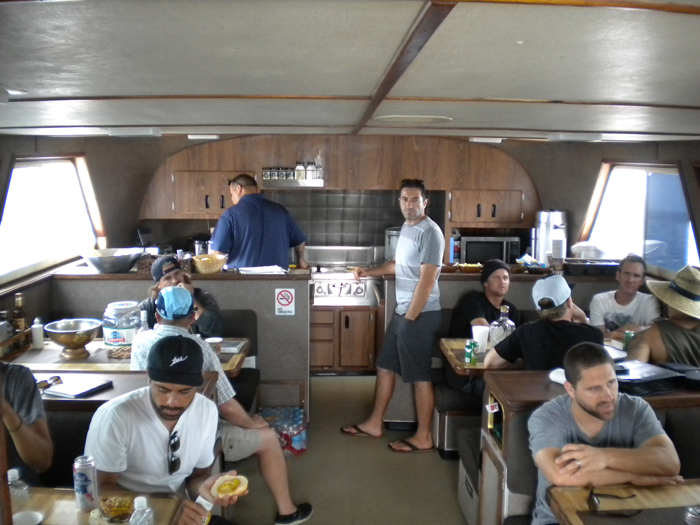 Chef Cruz (in the back) prepared 3 solid meals during the 24-hour trip, including some mean breakfast burritos, cheeseburgers, and chicken enchiladas...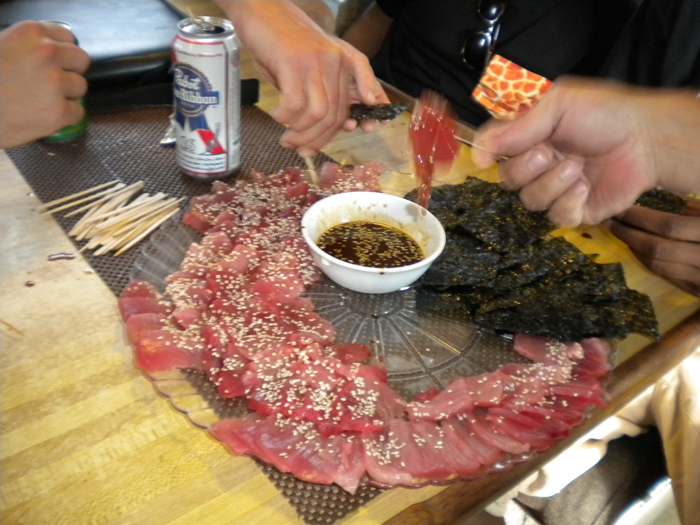 As well as some fresh bluefin sashimi (thanks to Ashton for the fish).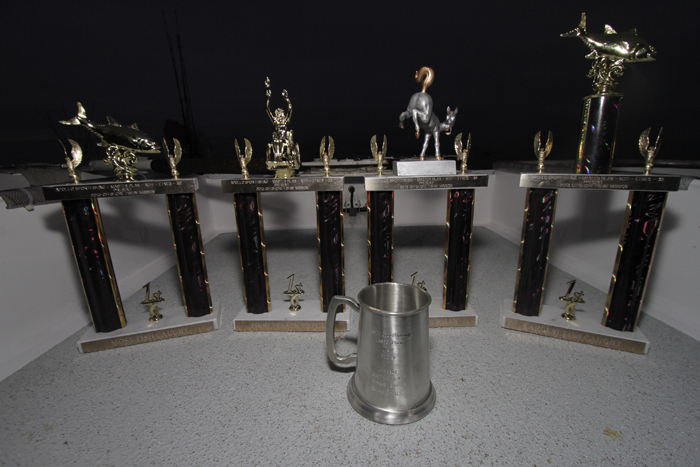 Trophies! Up for grabs were honors for the best & worst fisher, best drunk, first puke and biggest fish caught, photo: Aaron Gilliam.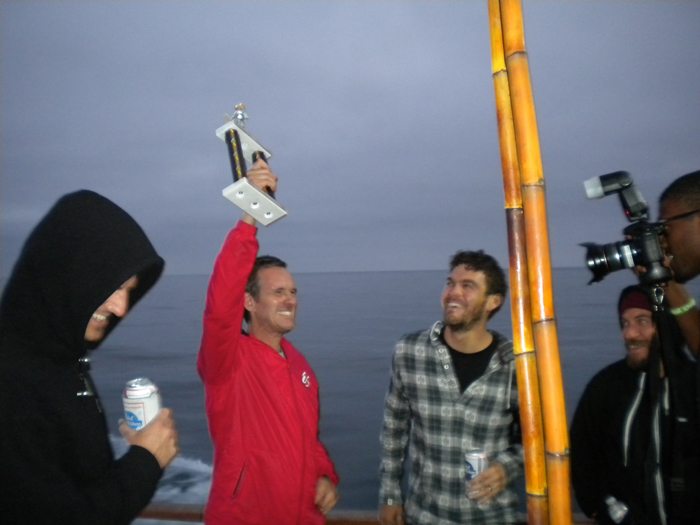 Sole Technology's Don Brown happily accepts the award for worst fisherman, although he reeled in a healthy yellowtail himself (it just so happened that everyone on the boat caught a fish)!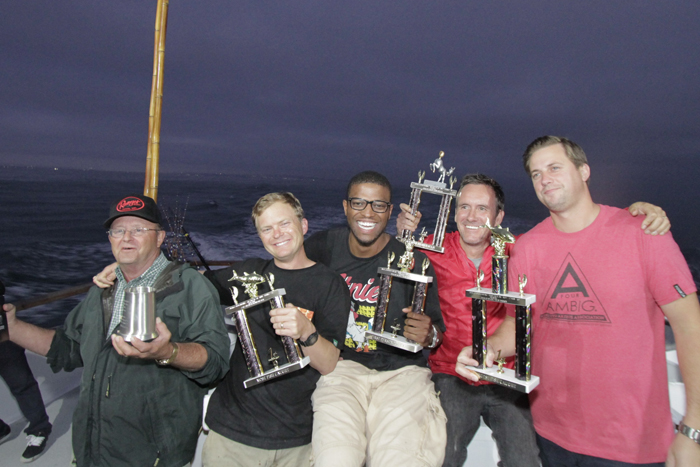 Winners of the coveted fishin' mission trophies. This lot couldn't be more stoked, photo: Aaron Gilliam.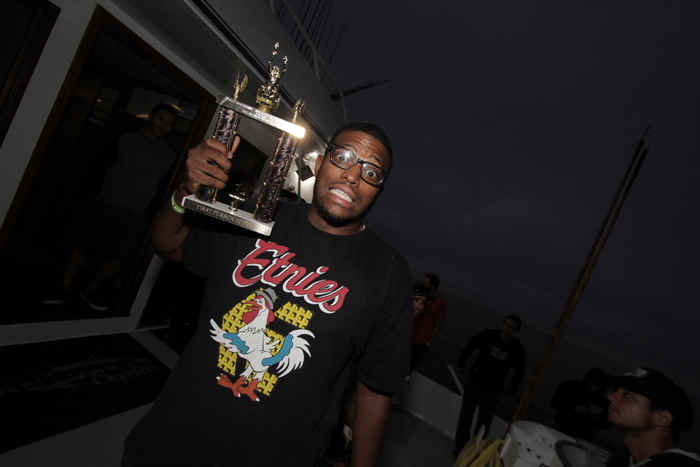 Aaron Gilliam, the trip photographer and winner of "first puke" - check out his work at agthephotographer.com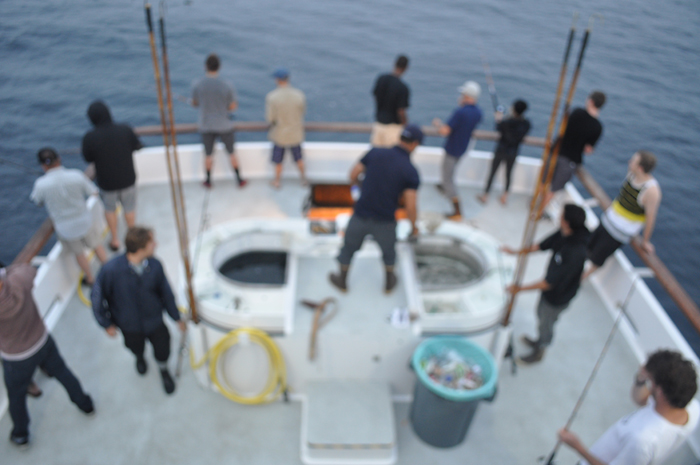 A huge thank you to Ashton Maxfield & Carter Katz, Capt. Jodie Morgan and the Apollo crew, Master Plan Communications, Fred Water, Pabst Blue Ribbon, etnies, ThirtyTwo and NEFF. Big ups guys - see ya next year!
---