BACK TO NEWS
EVENT: The Boardroom at Surf Expo: Shapers Chosen for Chunk of Foam Challenge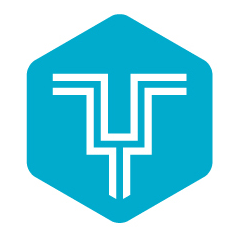 East Coast Craftsmen prepare for unique challenge
Press Release from the Boardroom
Orlando, Florida -- Four shapers, including 3X Tribute to the Masters / Icons of Foam winner Ricky Carroll, will try their hand at crafting a surfboard out of a block of foam. The other three shapers participating in the East Coast Chunk of Foam Challenge, all legendary right coast craftsmen in their own right, are Juan Rodriguez of One World Surf Designs, Bill Johnson of Teqoph Surfboards, and Stewart Sharpe of Sharpe Shapes. These four craftsman will be asked to find a surfboard within an 8' x 2' x 2' chunk of EPS foam.
"I've produced nine shaping events since 2007, but never one this raw," said Scott Bass, The Boardroom show director. "I threw this concept onto Facebook a few months ago and it's received plenty of attention from both passionate board builders and salt-of-the-earth surfers. Americans are thirsty for authentic craftsmanship. This challenge helps to highlight surfboard shaping, the craft and Lord knows these shapers deserve it."
SPINNING OF THE WHEEL
The Chunk of Foam Challenge will kick off with the ceremonial spinning of the wheel. There will be three surfboard designs on the wheel, whatever design the arrow lands on determines the surfboard they will be asked to replicate. All four shapers will replicate the exact same surfboard design.
THE UNVEILING
Each shaper will be allowed to check out the surfboard i.e. hold it, feel its rails, and dwell on its intricacies for 60 seconds. That is all. The surfboard is then put behind stanchions -- but only for viewing. No one is allowed within 10 feet of the board.
THE TOOLS
Each shaper may bring only one power tool of their choosing into the shaping bay. However, they are not allowed any modern measuring devices: no tape, no T squares, no templates, no rocker bars.
THE TIME
Each shaper is allowed three hours. The time is strictly enforced.
THE JUDGING
A select panel of uniquely qualified distinguished, and subtly-gray haired judges will determine the winner.
WHY
There are hundreds of world-class surfboard shapers.
But who can really shape a surfboard from just a chunk of foam?
Is there a shaper that can create a board using just their hands, a few primitive tools and their inner vision?
Harken back to the days of ancient Polynesian board building. Boards were made out of chunks of wood. If you wanted a board you found a tree.
We are tweaking on that concept just a touch by challenging a selection of top echelon shapers to create a surfboard out of an 8' x 2' x 2' chunk of foam.
This is an intriguing, entertaining, and fun opportunity to lift up and exalt the craft of shaping surfboards. That's it.
You won't want to miss The Boardroom at Surf Expo this September. In addition to the Chunk of Foam Challenge we will be featuring:
Tribute to the Masters / Icons of Foam presented by US Blanks honoring East Coast legend Rich Price
World-class surfboards and surf equipment
Live music, art, film, and culture
For more information on exhibiting at The Boardroom:
Nikki Houston Duroe
Show Manager
(O) 678.781.7953
(M) 404.906.0831
nhouston@boardroomshow.com
Scott Bass
Show Director
(M) 760.445.9770
scott@boardroomshow.com
About The Boardroom
Thousands of surfers from all over Florida and the eastern seaboard will convene to celebrate all things surfing. The Boardroom is a consumer surf show focusing on the equipment needed to go surfing: surfboards, fins, wax, wetsuits, leashes, bags, board shorts, sunglasses, sun screen, surf travel agencies and much more. Deep down there are only two things a surfer really cares about, waves and the equipment to ride them with.
---