Back to News
B$Z: Billabong Secures Refinancing to Altamont, Appoints New CEO
July 16, 2013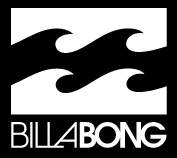 Altamont Consortium Provides Refinancing to Billabong, Providing Liquidity and Leadership to Take Company Forward
Press Release from Altamont
Action Sports Executive Scott Olivet to Become New Chief Executive Officer and Managing Director of Billabong
Altamont's Jesse Rogers and Keoni Schwartz to Join Billabong Board of Directors Altamont also Acquires DAKINE from Billabong to be Run as Separate Company
PALO ALTO AND GOLD COAST, 16 July, 2013: Altamont announced that it has partnered with GSO Capital Partners (the credit arm of the Blackstone Group, and together with Altamont, the "Altamont Consortium") to provide refinancing for Billabong International Limited ("Billabong") that stabilizes the business and enables Billabong to pursue a strategy to grow the business once again. The new capital structure will enable the company to build on the transformation underway and capitalize on Billabong brands' tremendous brand equity and customer loyalty. As part of the recapitalization, Altamont also agreed to acquire DAKINE from Billabong, which will be run as a separate company.
Additionally, reflecting the significant investment by the Altamont Consortium, the Board of Billabong today announced that it intends to appoint Scott Olivet as Chief Executive Officer and Managing Director of Billabong. Altamont partners Jesse Rogers and Keoni Schwartz will also join the Board of Billabong.
Olivet commented: "I am incredibly excited to assume the CEO position at Billabong and lead the company to its next phase of growth and success. I have been impressed with the dedicated and brand-loyal teams around the world and am honored to join them. Certainly there is still a lot to be done to transform the company's business, but with the company's liquidity issues behind us, I'm confident that we will be able to now focus on building upon the strong brand equity of Billabong and the portfolio companies."
"The changes announced today provide Billabong with a stable platform and the necessary working capital to continue to address the challenges it faces." said Billabong Chairman Ian Pollard. "The transaction reflects confidence in the value of Billabong's brands and its ability to achieve future profitable growth."
Rogers said, "We see real potential in Billabong. Despite all the company has been through, the brands are still strong and the business has the potential for significantly improved performance. Removing the uncertainty caused by the unending deal talk and financial stress helps tremendously. Combined with Scott joining as CEO, an extraordinary leader with the right industry expertise and a remarkable track-record, Billabong's turnaround became an investment opportunity in which we wanted to participate."
The refinancing will repay in full Billabong's syndicated debt facilities and provide further capital to fund the Company's immediate and long-term liquidity needs. As a result of this transaction, Altamont Consortium's potential future ownership in Billabong equity could be between 36.25% - 40.5%. Additional details and terms of this transaction are included in Billabong's press release, "Refinancing of Syndicated Debt Facilities."
About Altamont Capital Partners
Altamont Capital Partners is a private investment firm based in the San Francisco Bay Area. Altamont is focused on investing in businesses where it can partner with leading management teams to help the companies reach their full potential. The firm's principals have significant experience building business success stories across a range of industries.
---