Back to News
Life of Leisure Q&A with Nam Tran, Tanya Otero & Chris Prosser
July 17, 2013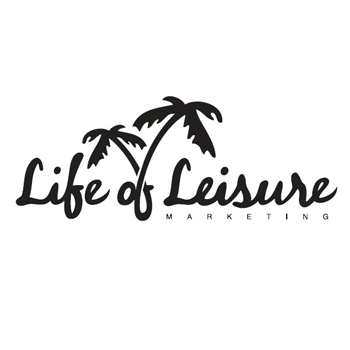 Life of Leisure Q&A with Nam Tran, Tanya Otero & Chris Prosser
Life of Leisure Marketing Co. is a full service branding, sales, and marketing firm based in Huntington Beach, Calif. that collaborates with the action sports industry's best brands to craft fresh marketing campaigns, specialized events, and brand development strategies.
The crew at Life of Leisure has over fifty years of industry experience which allows the company to create marketing platforms for brands to truly connect with today's youth and action sports culture. The fact that partners Nam Tran, Tanya Otero, and Chris Prosser are great friends who regularly surf and snowboard together leads to the company's stance on working exclusively with passionate and authentic brands.
"If they personally don't surf, skate, snowboard, or share a lifestyle in common with us...We are NOT doing business with them!!" explained founder Nam Tran via email.
We spoke with Nam, Tanya, and Chris about the challenges and rewards of properly launching Life of Leisure Marketing, how the company has quickly garnered an amazing roster of clients, and what the team is excited for in growing Life of Leisure Marketing.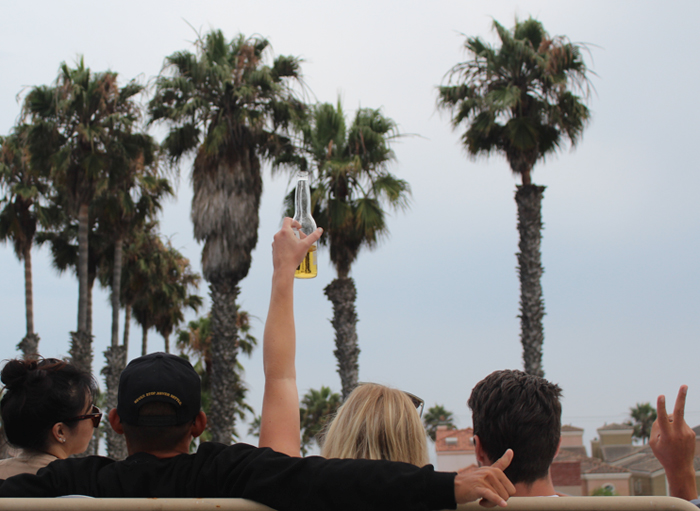 Congratulations on starting up Life of Leisure. What inspired you to launch a branding, sales and marketing firm?
Nam: Thanks! All of us are still so into surfing, snowboarding, skating, music, fashion, etc as if we were still teenagers reading a magazine or watching videos. Plus there is no better way to nerd out on products that you use everyday than starting up a firm that specializes in it. Now we get to help design, market, and sell stuff we use every day.
Tanya: We honestly believe brands can benefit by using our collaborative efforts. Individually we have been consulting for brands on different aspects over the years as it's critical to hire experts in this competitive demographic, the youth lifestyle market. We realized that if we team up we can offer something different, logical and affordable. By adding a sales, and design aspect to the already cutting edge marketing and event side of the business, we can basically activate brands in multiple departments. We aim to offer costing options to fit each size brand.
Who were the founders/key people responsible for launching the business and what are your current roles?
N: After doing sales, marketing, and events for 12 years, I noticed that there was a huge disconnection between sales, marketing, and design with some companies. I didn't want this to happen to my clients so I brought on Tanya and Chris to insure it wouldn't.
T: Nam has been running this machine for years when it was time to get serious, we all put our heads together to collaborate on a proper launch. My function is to be sales-minded when it comes to activating brands. Keeping in mind the history of action sports, the cycles of good and bad retail seasons and what has been considered successes are the foundation for creating formulas to activate brands.
Chris: Exactly, we have come together to not only round out what Nam and Life of Leisure are capable of, but to offer each client exactly what it is they need.
What is your personal history - have you three worked together before? And what are the pros and cons of working with good friends?
N: I'm pretty sure we all worked together at some point or another. But I know for sure that we have all surfed or snowboarded together. The pros of working with homies you know is that you will be working with like-minded people that are into things you are into. The con is you can't sneak off to go surfing or chase pow without the whole company joining you.
T: Nam is like a brother to me, we met at snow summit years ago...Since the moment we met it's been shred love at first sight. I would rather go snowboarding with Nam than anyone! Some of my best days on the mountain have been spent with Nam. I've been embedded on the manufacturing end of action sports for over 15 years and have always relied on Nam for creative marketing and event opportunities. We've worked several events together over the years, all a success. Pros are you know what talent level you are dealing with so realistic expectations can be set, communication is easier and it's amazing to really dig the human sitting next to you in the office. Obviously working with people you trust is a huge advantage when it comes to peace of mind. So far I don't see a con, I'm excited to surround myself with these guys.
C: Yea, I am sure we have all worked together in the past to some degree. Nam & Tanya have been embedded in the industry for so long, it would be almost impossible for us not to have bumped into each other at some point.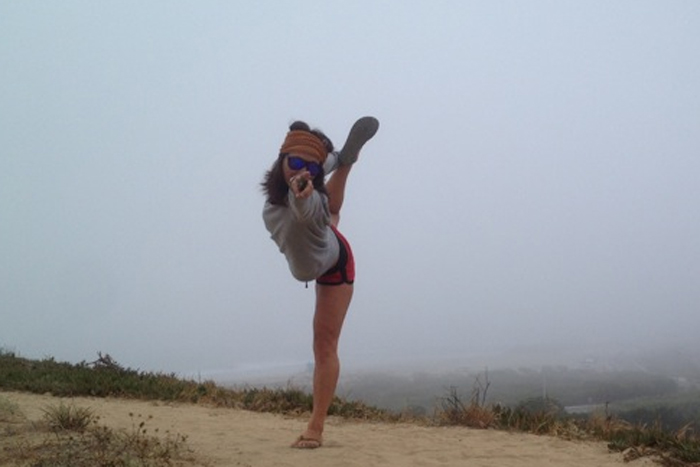 "We are excited that we can offer brands the expertise needed to activate on any level with realistic costing options," explained Tanya Otero via email.
What are the advantages of having a designer on the team?
N: It is great 'cause I suck at it!
T: Having the ability to visually deliver any message we desire. We can deliver collateral without lag time to our clients. When I was a brand manager at my last position, the missing link with event companies always seemed to be delivering the collateral to show where my money went. We are able to immediately provide the documentation for our clients, which will show their investments. Also designers are amazing to have in house as their creativity and eye for awesomeness helps us with our competitive edge.
C: The advantage we have is that, by having all these seemingly unrelated aspects of our business under one roof, we cannot only design a product, party, or whatever. We do this with no communication lag. We can be sure to communicate our ideas from inception through to the end.
What has been the most rewarding aspect of starting Life of Leisure?
N: "Research and development" meetings.
T: I'm in love with the idea of collaboration to create better brands. I get to work with amazing humans that are trustworthy, talented and driven to succeed. I get to be excited everyday about the business and passionate about my job.
What advantages or disadvantages are there to being based in Huntington Beach, Calif.?
N: It's great cause we are not too far from LA, San Diego, and Big Bear. Disadvantage is staring at some good waves while you work. But that never last too long.
T: It's not Encinitas, it's crowded, there are tons of beautiful ladies always attempting to distract my co workers and well it's the O.C. I'm a fan of the North County...
C: It's so far from NYC. But, it's right by da the beach, Boi!!!
What's a day in the life like? Are you generally in the office or on the road, or a blend of both?
N: We are always on the road for events, visiting retailers, and tradeshows but definitely get some quality office time in. We can all work from anywhere but we always prefer to be all in the same room. It is just more fun that way.
T: A blend of both. Some days are office days. The days when we need to be together, we watch our collaborative ideas get implemented. On the road when meeting with clients usually and a reliance on skype to meet on the days we aren't all in the office together
C: Yea, all of the above. Each day or project is a little different.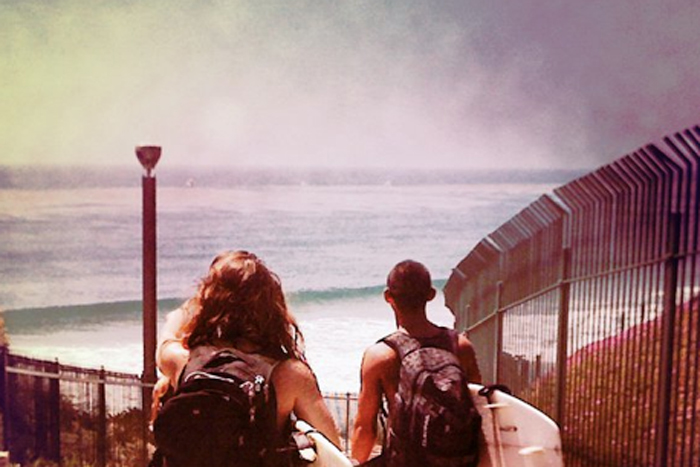 "You can't market, design or sell what you don't live," stated Nam Tran via email.
Can you share with us a current list of clients or any projects in development?
N: Bear Mtn, YES Snowboards, RAW Rolling Papers, Halseyan and a few other great brands that we like to remain behind the scenes with. You can see all of our current and past clients on our site www.Life-of-Leisure.com. We are working on a few concerts, product showcases, fashion shows, collabs, social media campaigns, branded videos, and creating content for clients. A few recent collabs are Crooks n Castles x YES snowboard, Sk8Mafia x RAW skateboards and Flux x RAW binding. Keep an eye out for some of our future collabs, bangin'!!
Has your past experience in sales and marketing influenced how you handle current clients for Life of Leisure?
N: For sure! I want to make sure our clients know that whatever we do for them is going be done with all aspects of their brand in mind.
T: I've had the pleasure of working with brilliant humans in the past like Todd Richards and Mike West, who are some of the most creative minds in our industry. Everyone I interacted with at Omatic & 686 on the product design, the graphic design and marketing are some of the most impressive humans I've ever worked with. I learned so much about marketing and events by jumping in and activating all our events and tradeshows. The best way to learn is experience the job or event site. I've done a lot of that and yes it effects every decision I make.
C: Yea, I think we have a huge advantage. We have all lived the lives that our brands are trying to promote. Thus we cannot only connect with the customer, but we can relate to the brands directly as well.
Would you have decided to start the business without all of your existing relationships within the industry?
N: Hell no! This industry is huge and small at the same time. I wouldn't be blessed with a firm and the ability to work with good friends without the help of other friends in this industry throwing me a bone. Thanks to all that helped me out along the way. You know who you are. Respect!
T: I think having long-term relationships in this industry is critical and in fact it's why brands need companies like Life of Leisure. We would not be doing this if we were not embedded in this industry.
C: 100% agreed. The jobs in this industry are directly proportional to who you know, and what you've done. A huge thank you and much respect to all the people that I have had the opportunity to work within the past, & super excited to see what we come up with together in the near future.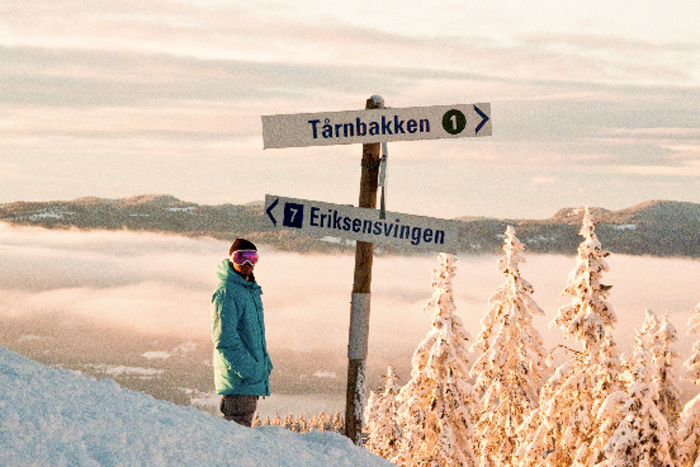 "We do whatever we need to get the job done," said Chris Prosser via email.
How do you see your business evolving? What are you most excited about?
N: Just keep doing what we do for brands. Not just marketing brands but making sure they contribute something positive to the culture.
T: We expect to add to our client list, build a variety of successful sales and marketing programs and contribute to our industry that we love so much. We are excited to give conscientious brands access to the world of youth lifestyle brand activation.
C: I could not agree more, Life of Leisure Marketing is more about connecting like-minded people & companies.
What challenges have you faced?
N: Me personally, I faced a few shady corporate companies in the past, but that experience made me know that I only want work with companies that are truly passionate about the culture. If they personally don't surf, skate, snowboard, or share a lifestyle in common with us. We are NOT doing business with them!!
Can you share details on any events you may have coming up or anything exciting in the works?
N: We got so many things coming up its hard to give details on all of them. But I can tell you we are super excited about some of our US Open of Surfing parties, some collab products that we got to design, and Winter Session.
Any last words?
N: BIG thanks to the crew (Jade, Kat, and Lany) for always hustling.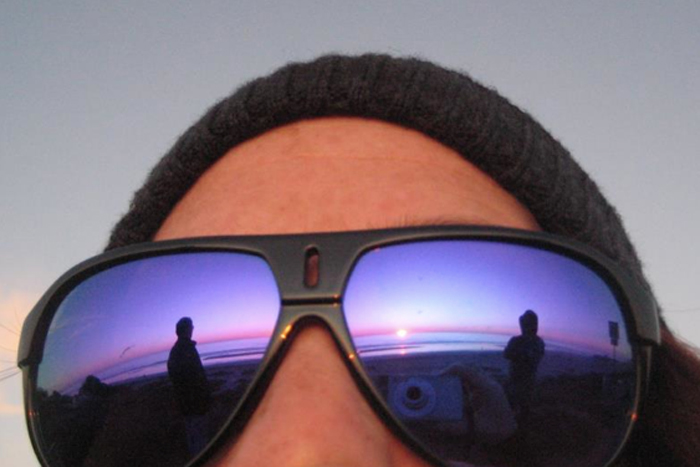 Thank you for your time and thoughts Nam, Tanya and Chris.
For more on Life of Leisure, head to life-of-leisure.com, and "Like" them on Facebook.
---