Back to News
B$Z: Billabong Refinancing and Dakine Sale Completion
July 23, 2013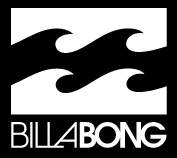 Billabong Refinancing and Dakine Sale Completion
Press Release from Billabong Investor's web site
GOLD COAST, 23 July, 2013: On 16 July 2013, Billabong International Limited ("Billabong" or the "Company") announced that it had entered into agreements with entities advised by Altamont and entities sub-advised by GSO Capital Partners1 (the credit arm of the Blackstone Group, and together with Altamont, the "Altamont Consortium") which will allow Billabong to repay in full its existing syndicated debt facilities. The immediate refinancing comprises bridge financing by the Altamont Consortium and the sale of the DaKine brand.
Bridge Facility
As announced on 16 July 2013, Billabong entered into binding documentation with the Altamont Consortium in relation to a US$294m (A$325m) bridge loan facility ("Bridge Facility"). The Bridge Facility incurs interest of 12.0% per annum and matures on 31 December 2013. Drawdown under the Bridge Facility occurred last Friday and all principal, accrued interest and commitment fees outstanding under Billabong's syndicated debt facilities have now been repaid.
DaKine Sale
Concurrent with signing the Bridge Facility, the Company entered into binding documentation regarding the sale of DaKine to Altamont for a purchase price of A$70m ("Asset Sale"). The Asset Sale was completed after satisfaction of the applicable closing conditions.
Appointment of Altamont Directors
As announced on 16 July 2013, to reflect its significant investment in the Company, Altamont has nominated two directors to the Board of Billabong. The two nominees were Jesse Rogers and Keoni Schwartz, each of whom has now been appointed as an additional director. Messrs Rogers and Schwartz will be put forward for election at the next annual general meeting of the Company.
MARIA MANNING
COMPANY SECRETARY
---