BACK TO NEWS
TEAM: COALATREE Introduces Brian Delatorre to the COALATREE Society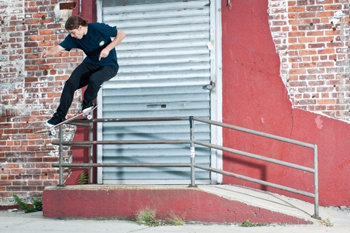 COALATREE Introduces Brian Delatorre to the COALATREE Society
Press Release from COALATREE
COALATREE Organics is excited to introduce Brian Delatorre to the Skate Society. We are looking forward to spreading this out to the industry through your respected outlet, thanks again for the support and let me know if you need anything from COALATREE.
Hometown: Miami, Florida
Current City: Queens, NY
Favorite City to Skate: SF, NYC, BCN
Favorite people to skate with: Yonnie, Jata, Dustin, Keith, Aaron, Al,Fred, Silas, Stefan, Mark, Marius.
Hobbies: Making music, playing pool
Sponsors: habitat boards/footwear, Dqm NYC, MIA, OJ wheels, Coalatree
Favorite Plant to grow: Tomato
Favorite Farm animal: Goat
Coalatree Organics Welcomes Brian Delatorre from COALATREE Organics on Vimeo.
---