BACK TO NEWS
Industrial Profile
7/26/2013
Mark Sweetser, Sales Director in the Action Sports & Photographic markets for olloclip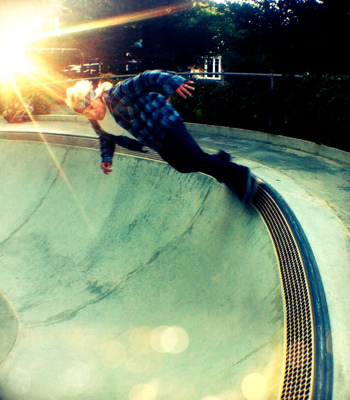 Mark Sweetser, Sales Director in the Action Sports & Photographic markets for olloclip
Earlier this year, industry veteran Mark Sweetser was brought on board the team at olloclip as Sales Director, to expand the company's reach in the worlds of skateboarding, surfing, snowboarding, and photography.
Mark joins olloclip, the maker of the 3-in-1 photo lens system for the iPhone, from his previous roles as Domestic and International Sales Manager at Dwindle Distribution and most recently as VP of Sales & Marketing at Switchboard Inc. He has logged over 20 years in the action sports industry and has focused his efforts on marketing, wholesale/retail sales and operations. And he plans to utilize that experience and knowledge as he helps contribute to the rapid growth of olloclip.
"olloclip is a leader in the category of Mobile Photography, and it's a young market with huge growth potential," explained Mark via email. "I'm excited about our recent placement in some major retailers like Zumiez, CCS and REI...Growth with olloclip is happening in all aspects of the company."
We've recently seen Mark at a number of industry events manning the olloclip booth since joining the company in May, and we reached out to him to find out how he initially got involved in the action sports industry, why he felt olloclip was a good fit for him, and what challenges he faces in his role as Sales Director for the Action Sports and Photographic markets.
What are you most excited about with joining the olloclip crew as Director of Sales for the Action Sports and Photographic markets?
When I started with olloclip, we had a single, innovative product. We have recently released two more SKU's (the Telephoto lens and Quick-Flip case for iPhones) with more great stuff in the pipeline for the holiday season.
How did you initially get involved with olloclip?
A good buddy of mine, Fred van Schie, owns his own media company that works closely with olloclip. He suggested that I reach out to olloclip's COO, Steve Muttram. I put together a sales/marketing plan with projections for Steve, and here we are today.
What made you feel going to olloclip was a good career move for you?
olloclip is a leader in the category of Mobile Photography, and it's a young market with huge growth potential. The Action Sports industry has organically embraced olloclip for the past couple of years. That, combined with my 20+ years experience with the Action Sports market, made this a solid career where I stand to make a solid impact with my contacts.
What aspects of your previous work experience do you think will be most useful in your new role at olloclip?
Being able to expand olloclip's presence in the Action Sports market through my existing relationships.
What are your plans for helping olloclip grow in the action sports market? Where are the growth opportunities for olloclip? Where do you see room for improvement?
I'm excited about our recent placement in some major retailers like Zumiez, CCS and REI. We're expanding to many more action sports retailers. Growth with olloclip is happening in all aspects of the company, from SKU count to staff hiring. Improvement is something that you work on a day-to-day basis.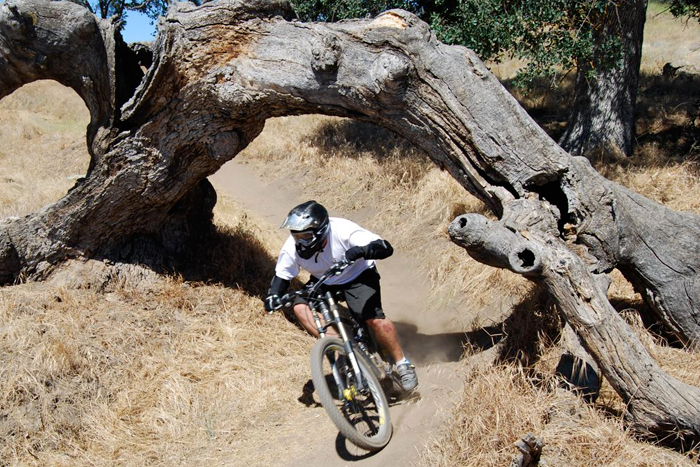 Mark grew up boarding and riding, and still gets out as often as possible - living the dream!
What is the biggest challenge you face today?
The margins are a lot tighter and accepted in the consumer electronics industry to what the action sports industry is accustomed to.
What do you think made you the right fit for olloclip; why did olloclip hire you?
I feed off the enthusiasm that comes with people that have taken the risk to start something new. It is a positive energy to be around a young and thriving company that the momentum and morale of the group makes you feel like anything is possible to accomplish. I enjoy that they are perfectionists with the ability to make innovative ideas a reality. They hired me from my extensive sales/marketing background in the action sports industry. They also mentioned that they liked that I am an amateur photographer who has always been intrigued with gadgets.
Anything exciting in the works?
The exciting upcoming stuff that I can talk about includes our Quick-Flip case and 3-in-1 lens bundle, as well as our Telephoto/CPL combo.
1. olloclip iPhone 5 Telephoto + Circular Polarizing Lens system. 2x Telephoto Lens + Circular Polarizing Lens. MAP $99.99
2. Quick-Flip Case + the 3-In-1 Lens bundle. MAP $99.99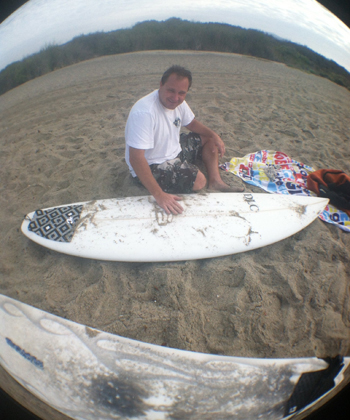 How did you initially become involved with the action sports industry?
From when I was a grom, actively daily skateboarding, surfing and snowboarding, I knew that this was the industry that I wanted to work in. My first job in the industry was while I was going to college. It was with Central Coast Skateboards/Central Coast Surfboards. I was in customer service and taking orders from kids and parents calling in and managing returns.
What's the biggest difference between the action sports industry of today and from when you first began?
The immediacy. The ability to get most of all information ever needed at your fingertips.
What are the most impactful lessons you've learned working in the industry?
Be a leader with innovative ideas and make them reality to the capacity of what the market will accept.
What is the most rewarding aspect of what you do?
1. To share the olloclip experience that I have with everyone I know!
2. To see the end consumer using our olloclip products and creating with them!
3. To watch the Apple World Wide Developers Conference on Apple TV with my co-workers.
What can you tell someone who is building a career in the industry, or looking to start one?
The best way to understand all aspects of a business is to work yourself up from the entry level. Listen to the advice of your superiors, and move your way up the ladder by progressing with the company.
Any last words?
A business has to be involving, it has to be fun, and it has to exercise your creative instincts. - Richard Branson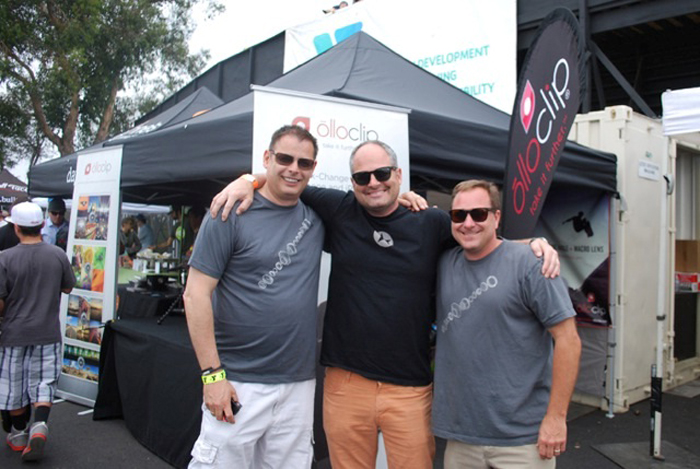 Mark on the right with olloclip founders Steve Muttram on the left and Patrick O'Neill in the middle.
Find out all the latest and greatest from olloclip at www.olloclip.com, follow them online at @olloclip on Twitter & Instagram, and 'like' them at Facebook.com/olloclip.
---