BACK TO NEWS
B$Z: Moosejaw Releases Press Release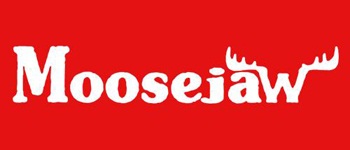 Moosejaw Releases Press Release
Press Release from Moosejaw
Madison Heights, MI -- Moosejaw, the leading outdoor retailer known for its wacky marketing, released a press release today, continuing a longline of pioneering marketing like the Augmented Reality X-Ray App, Responsive Web Design, and The Wooden Squirrel campaign.
"Press releases are the latest thing in letting people know that you have something interesting going on at your company," stated Eoin Comerford, Moosejaw's CEO. "Of course, it's all about the content. If you've got nothing worthwhile to say, then just don't bother; you'll end up looking dumb or self-serving."
"When we opened our first store 21 years ago, I never dreamed that someday we'd be sending out a press release," cooed founder Robert Wolfe. "It just shows how far we've come."
Industry experts agree that Moosejaw is on to something. "Moosejaw does it again," opined Genevieve Trappingsworth of Genny's PR Agency and Bait Shop. "This is sure to go viral. Everyone will tell at least ten friends about it. Genius."
Moosejaw plans to leverage their PR strategy by also including some photos in their next press release. To stay up-to-date on news and madness from Moosejaw visit their website, http://www.moosejaw.com and sign up for the email list. Or don't.
At Moosejaw we sell the best outdoor gear and apparel in the world and have the most fun possible while doing it. Our goal is to engage customers with our unique brand voice and a little youthful enthusiasm. We call it Moosejaw madness. Moosejaw offers products from popular brands such asThe North Face, Arc'teryx, Patagonia, Mountain Hardwear, and Black Diamond, as well as its own Moosejaw brand and many others. The company serves a diverse customer base including serious outdoor enthusiasts, active individuals pursuing an outdoor lifestyle, and high school and college students who are passionate about the Moosejaw brand. Moosejaw operates through Moosejaw.com as well as eleven retail stores.
---