Back to News
GEAR: Olloclip Telephoto Lens Brings Your iPhone Photos Up Close and Personal
July 30, 2013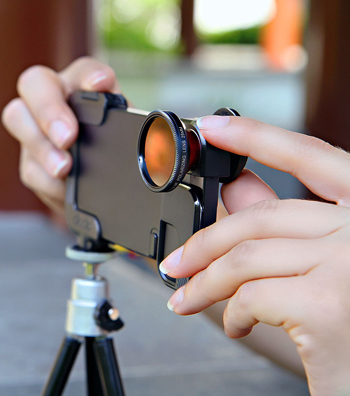 Includes Circular Polarizing Lens (CPL), making colors truer to life and reducing reflections
Press Release from olloclip
Huntington Beach, Calif. – July 30, 2013 – iPhone and iPod touch photographers who want to get twice as close to the action and get clear close-ups now have a solution, the new olloclip telephoto lens and circular polarizing lens (CPL). Perfect for capturing a crisp, close-up photo or video at half of the effective distance, the olloclip telephoto lens – like all olloclip products -- continues to take mobile photography further than ever while bringing your faraway subjects closer to you.
The fixed 2x magnification optical lens slides on and off in seconds. Available for the iPhone 5 and the iPhone 4/4S and iPod touch 4th and 5th generations, the olloclip telephoto lens is manufactured using a multi-element coated, optical quality, precision-ground glass lens and high-grade aluminum body.
Included is one of the pro photographer's favorite go-to tools, a circular polarizing lens (CPL), which blocks out light coming in at user-adjustable angles, making colors truer to life and reducing reflections. The CPL can also be used directly on the iPhone camera or on the olloclip 3-in-one lens system with fisheye or wide-angle lenses (sold separately).
The olloclip telephoto lens is especially valuable for the serious photographer seeking to achieve certain effects and more professional results. In addition to getting you twice as close to your subject, the lens provides a more creative depth of field so you can use selective focus to make your subjects stand out distinctly from their backgrounds (especially useful when the background is cluttered or distracting).
"Whether you're on location or on vacation, the olloclip telephoto lens adds better quality close ups and more flexibility to the convenience and mobility of the iPhone and iPod touch," said Patrick O'Neill, CEO and founder of olloclip.
Available at olloclip's website at https://www.olloclip.com/order/ and through major retailers including Apple in July and Best Buy in August. The olloclip telephoto lens retails for $99.99.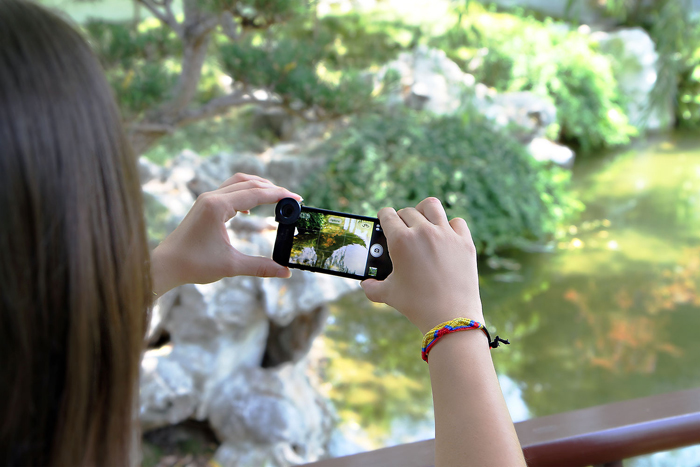 Features summary:
• Two SKUs: olloclip 2x telephoto lens for the iPhone 5 or for iPhone 4/4S, iPod touch 4th and 5th Generation
• 2X optical magnification
• High quality glass optics and durable, lightweight aluminum shell
• Includes a Circular Polarizing Lens (CPL)
• $99.99 (suggested retail price & MAP)
• olloclip telephoto lens and the Quick-Flip case are available as a bundle package for $129.99 at http://www.olloclip.com
• For more information, visit http://www.olloclip.com/olloclip-iphone-telephoto-lens/
About olloclip
The olloclip® brand is synonymous with creativity in your pocket — olloclip products give amateur and professional photographers alike the ability to use the iPhone to capture and share what was previously impossible — easily, spontaneously and artistically. With olloclip, one's mobile phone becomes a window to the world, and mobile photography/videography enters a whole new realm of possibility. For more information about olloclip, visit olloclip.com.
olloclip® is a registered trademark. © 2013 olloclip. All rights reserved. Featured photography and the content within are the property of respective owners. olloclip Registered Community Design Numbers 001312359-0001, 001312359-0002, 001312359-0003, 001312359-0004, 002199992-0001, 002199992-0005. U.S. Patent No. 8,279,544 and D678379. U.S. and foreign patents pending. iPhone 5/4/4S and iPod are trademarks of Apple Inc.
Connect with olloclip
• @olloclip and #olloclip
• Instagram - http://instagram.com/olloclip - @olloclip
• Flickr - http://www.flickr.com/groups/olloclip/
• Facebook - www.facebook.com/olloclip
• Twitter - http://twitter.com/olloclip
• YouTube - http://www.youtube.com/user/olloclip
DISCLAIMER: The information provided in this press release is deemed to be true at the time of release.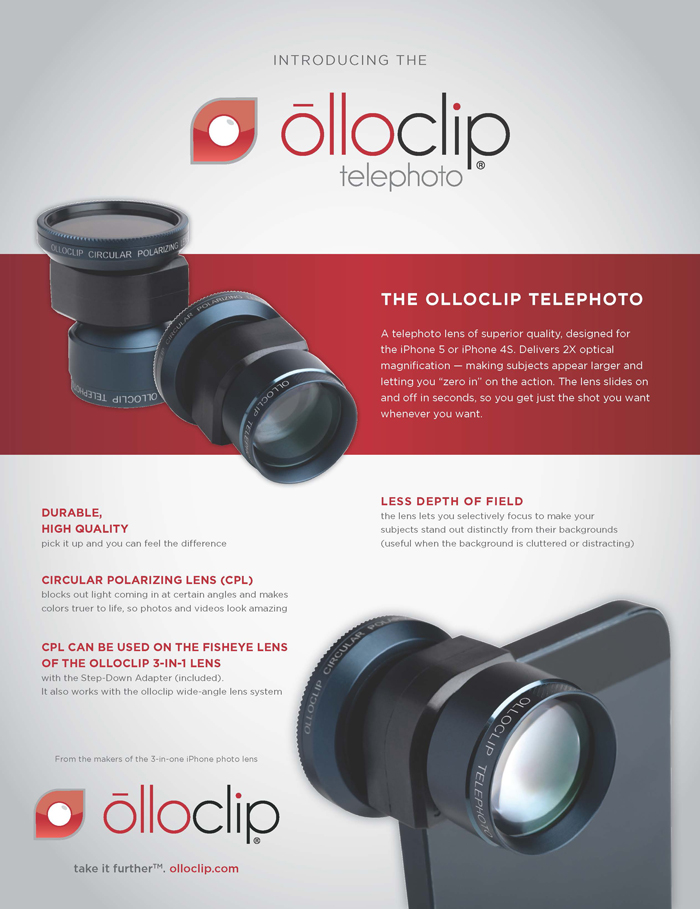 ---