BACK TO NEWS
Industrial Profile
8/2/2013
David Root, Vice President of Sales at Pukka, Inc.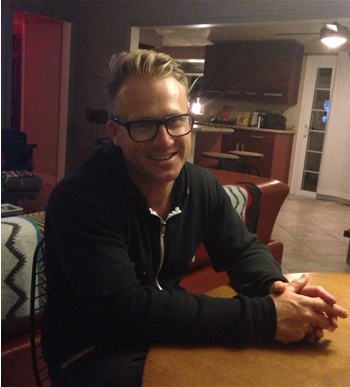 David Root, Vice President of Sales at Pukka, Inc.
Ten years ago, David Root was a Product Developer handling headwear & accessories at Big Dogs Sportswear and had recently moved to California from the East Coast. After a few years of sourcing with Pukka, Inc. in his role as Product Developer, he was offered an amazing position with the Ohio-based company and has since helped to expand the company's presence on the West Coast by opening an office in Irvine and creating the Authentics program targeted for the action sports and lifestyle-driven markets.
"Over the past 10 years, I've directed our bulk production sales team, our licensing division, and launched our quick-turn program "Pukka Authentics" here in the action sports market," explained David Root via email. "I'm now focused on leveraging the strengths of each of these components to strengthen our partnerships inside and out of action sports."
We spoke with David, Vice President of Sales at Pukka, Inc., about starting with the company over ten years ago, how things have evolved since then, and what exactly it is that he does for them.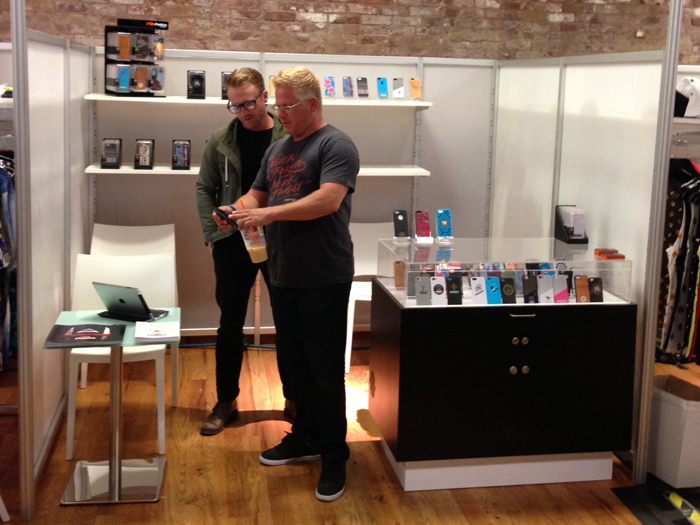 David Root manning the Pukka booth at Agenda NYC.
You went to school on the East Coast at the University of New Hampshire, when did you make your way out west?
After one last summer on Cape Cod, Mass., I packed up my car for a road trip on September 11, 2001, which is an unfortunately easy date to recall. I decided to check out California for the winter. Twelve years later, I'm still here and loving it!
How did you get involved with Pukka Headwear back in 2003?
I was a Product Developer at the time for a lifestyle clothing company in Santa Barbara, handling headwear and accessories. I actually met with Pukka (at that time the company operated under the name FDI) during my first few months on the job. After 2+ years of sourcing with FDI, I had developed a good relationship with owner Shawn Rogers and a handful of his team who, while often hearing from key industry brands that this semi-annual presence was not enough to warrant business growth. As a result, I was offered the amazing opportunity to spearhead their West Coast sales efforts. I started working from home, relocated to OC, justified opening an office, and am now part of a great team here in Irvine, which includes our CEO who has since relocated to Calif., our Creative Director, Marketing Director, Production Director, rad team of Account Managers, Designers, and Production assistants.
How has it been working for the same company for nearly ten years now?
It's been a great ride. As to be expected there have been periods of strong growth and also very scary plateaus. We were a small company and consequently we all played large roles, held lots of duties, and we each handled plenty of key industry accounts. I think that fact has been a great asset to understanding this industry. By forging great relationships with so many large and small brands, we continuously were granted insight into strategies that were working, and many in contrast that were not. So although I've been here for 10 years, I feel fortunate to have been welcomed into nearly every major brand in our industry and have learned from each one of them.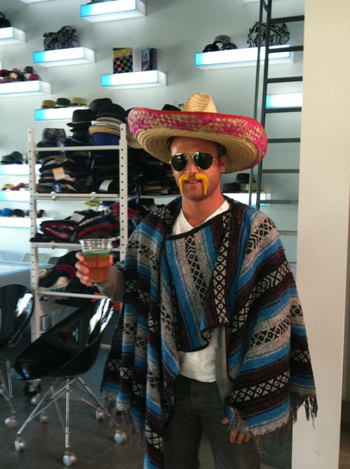 What are your main duties as the Vice President of Sales for Pukka Headwear?
It's an exciting time to have the ability to impact and apply our company's vision. Over the past 10 years, I've directed our bulk production sales team, our licensing division, and launched our quick-turn program "Pukka Authentics" here in the action sports market. I'm now focused on leveraging the strengths of each of these components to strengthen our partnerships inside and out of action sports.
What was your last position before joining Pukka?
Don't laugh; I was the product development manager for accessories at Big Dogs Sportswear in Santa Barbara where I learned a lot about manufacturing, inventory turns, sourcing strategies, merchandising, and ultimately the role accessories play in retail.
What are some of the key factors that have led to the successful positioning of Pukka as a trusted custom headwear and mobile case manufacturer?
To start, we have a very strong leadership team. Our CEO Shawn Rogers is visionary, and our President Tate Miller is strategic by default. I actually believe that was probably his first spoken word. Together, they are steering our company wisely in these turbulent times. Following their leadership, I believe it's simply the great people here, the work ethic of all, and commitment to honesty. We build honest product, and we handle our relationships the same way. If we make a mistake, we fix it.
How has the custom mobile case program been received since its launch?
Our mobile case program has been a game changer. Like any investment there is a focus on immediate return, which we are seeing. However in addition to revenue, the addition of this category to our low minimum, quick turn production model along our bulk production service has opened up a lot of doors I doubt would have opened for us without it. We can produce 6 units per style within a 24 unit minimum order, up through 20,000 of a color - which gives us so much range. Add in our Design department versed in trend, our talented Production team, and expansive Sales distribution; we're securely positioned for growth.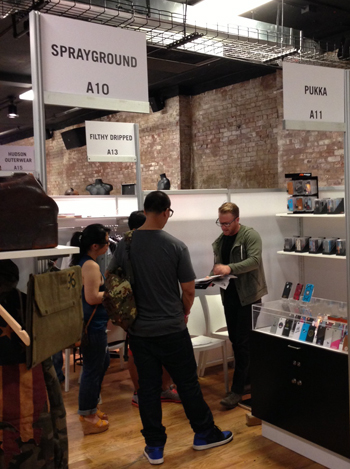 Where can we find Pukka during the upcoming tradeshow season?
We were at Agenda in NYC and in Long Beach; and will be at Knowshow in Vancouver and Surf Expo in Orlando this Sept.
Can you talk about any exciting collaborations in the works?
I really wish I could. We always have to be sensitive to the brands we work with, and about the products we are bringing to market. There are particularly 3 products, and 1 brand collaboration that I would love to share. Hopefully sometime soon!
What are your plans for continuing to grow the business in the US and beyond?
We have a great rep team, a great internal support team, a program like no other, and an excellent factory partner. We're 100% focused on efficiency, simplifying our program, and improving our messaging. Our Mobile Case program has allowed us to forge some very strong relationships, and is pressing the gas on product innovation. We have a few projects in motion that are very exciting!
What is the biggest challenge you face today?
Our largest challenge relate to managing production capacity limits. Our production lines run at 35-45,000 units per week all year long. However demand is quite higher during the spring season due to the seasonal nature of the markets we live in (Surf, Golf, & Team Sports) which is then compounded by Chinese New-year factory closures also within that window. Spreading out the production peak and maintaining a safe balance between floor and ceiling is our current challenge. Big props to our Director of Production, Alex Albert, and our Executive team for the progress we've made year over year to keep up with our increasing capacity needs.
What's the most rewarding aspect of what you do?
Business development, identifying emerging categories and improving the products we deliver. I love leverage, and I love product so it's fun to still touch the creative side, work with our Sales and Production teams, and position our business for growth. Of course results are equally rewarding!
What can you tell someone who is building a career in sales within the industry, or looking to start one?
Ask a lot of questions, listen, pay attention to independent thinkers, and ultimately be decisive. Listening to your accounts, listening to your reps, and listening to the people in your own company allow you to make the best decisions about how to connect the needs of your customers with the products and services you offer. It's simply really hard to sell a commodity in today's saturated market; be the voice on what your customers are actually asking for, challenge the status-quo, and take action today to deliver a superior product. Oh, and always smile.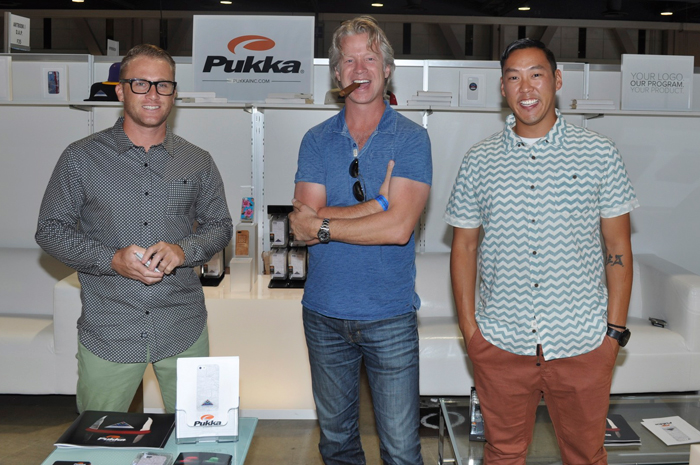 Check out Pukka, Inc. at pukkainc.com and follow them online at Facebook.com/PukkaInc and at @PukkaInc on Twitter & Instagram.
---