Back to News
B$Z: AGENDA Long Beach Celebrates its 10th Anniversary with Record 40% Attendance Increase
July 31, 2013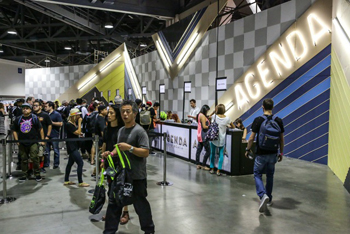 AGENDA Long Beach Celebrates Its 10th Anniversary with Record Growth of Attendees, the Launch of AGENDA WMNS, AGENDA Emerge conference, AGENDA/GrindMedia's "The Break" Lounge, BRA endorsement event and more
Press Release from Agenda Show
LOS ANGELES (July 31, 2013) – AGENDA, the leading forum for action sports, surf, streetwear, lifestyle and footwear industries,had many reasons to celebrate their most recent flagship show, taking place last week at Long Beach Convention Center, July 25th and 26th.This year marked the 10th Anniversary of AGENDA and this show, the launch of many firsts.The launch of AGENDS WMNS—a neighborhoodwhere Women's dedicated brandsunited—as well as the premier"AGENDA Emerge" conference and debut of "The Break" with GrindMedia, which together attracted a record breaking number of attendees.
"Looking back at AGENDA'shumble beginnings, and now our ten year run, I want to take the opportunity thank all our brands and retailers for the continued support and sharing in our vision," says Aaron Levant, founder of AGENDA."Long Beach was the largest show in the history of AGENDA, showing a staggering over 40% increase in Retail and Distributor attendance. I can't think of a better way to commerate our ten year run."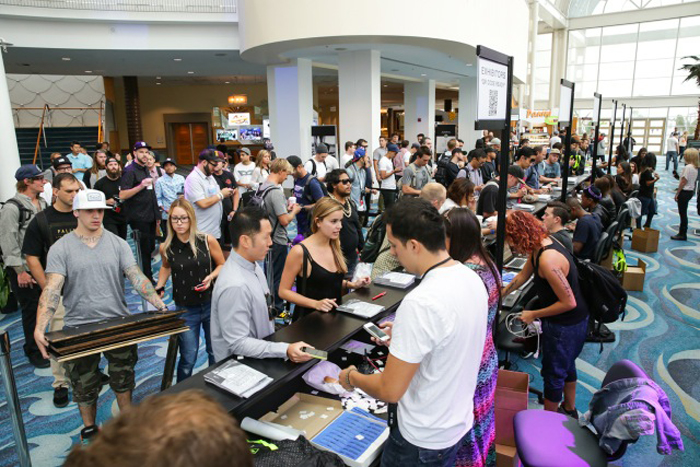 A few AGENDAshow retailers had feedback to share:
"For as busy as the Agenda show was, the show was easy to navigate. It was extremely well laid out and organized with a great product mix of surf/skate/street to include the tried and true as well as lots of new ideas and brands to engage! Separating the juniors mix was great and look forward to that area growing in the future. Dave Nash, Sun Diego
"The female brand representation and booth locations were remarkable! I felt a real girl power vibe and great energy." Donica White, Karmaloop
On the brand side, John Wilson, President of Stance added "Guys, thanks for a great show! That was the best Agenda tradeshow we've ever had!"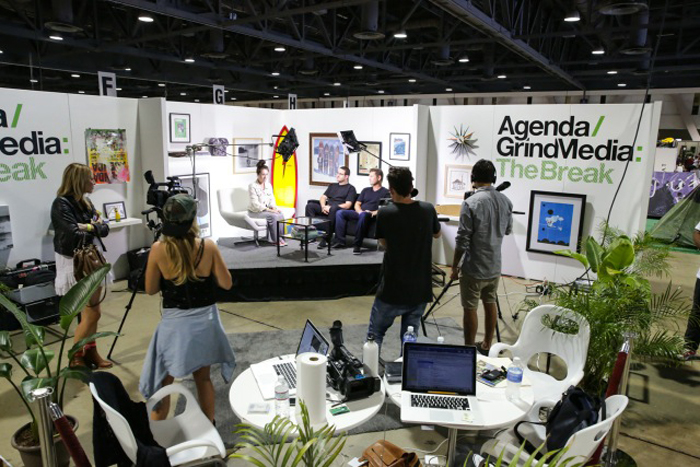 Marking a lot of firsts for AGENDA, the show partnered with GrindMedia to create "The Break" lounge—a unique product media showcase on the tradeshow floor, where 20+brand leaders, including the likes of Bob Hurley of Hurley/founder of Hurley, Pete Fox/CEO of FOX, Kelly Gibson/CEO of RipCurl, Kevin Bailey/CEO of Vans and Richard Woolcott/Founder of Volcomshared their brand DNA, a sneak peek at what's new and divulged their industry insights, giving an insider look to a broader audience.
On day two after show doors closed, over 700 guests headed to the Center Theater to attend the first-ever "AGENDA Emerge" conference. AGENDA Emerge isa highly curated platform featuring some of the biggest innovators and industry leaders including Mark Ecko, Bobby Hundreds, Jeff Staple, and Johnny Cupcakes. During Emerge, speakers shared intimate stories about their business intricacies and offered emerging brandscrucial industry insight.
AGENDA now has its sights' set on the first ever AGENDA Vegas show, August 19th& 20th at the Sands Expo, Venetian/Palazzo.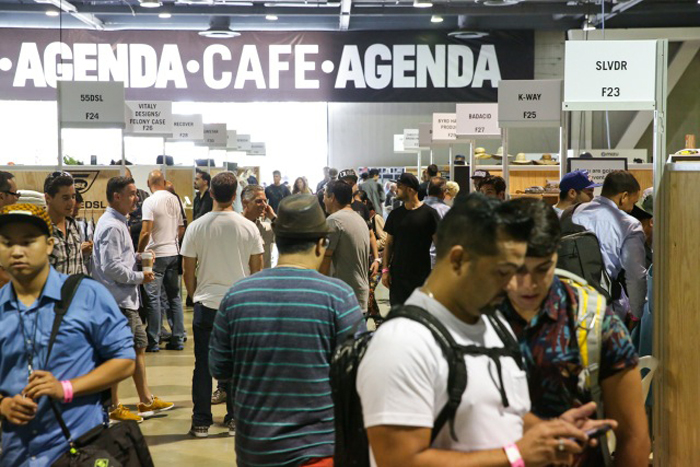 About AGENDA
The AGENDA Trade Show is a forum for the most inspired in the streetwear and action sports industries to unite. Lines speak for themselves and buyers are not intimidated by the usual overwhelming tradeshow experience. From the garage-run lines on the verge of explosion, to the well-established elite, AGENDA caters to the needs of buyers and brands that exist on a higher level of design and aesthetic. With a strong emphasis in style, art, music and culture, the AGENDA experience is as much a lesson as it is a tool.
About Reed Exhibitions
Reed Exhibitions is the world's leading event organizer, with over 460 events in 36 countries. In 2011 Reed brought together over six million active event participants from around the world, generating billions of dollars in business. Today Reed events are held throughout the Americas, Europe, the Middle East and Asia Pacific, and are organized by 34 fully staffed offices. Reed organizes a wide range of events, including trade and consumer exhibitions, conferences and meetings. Its portfolio of over 460 events serves 44 industry sectors.
---