Back to News
B$Z: Utah Office of Tourism Names Turner Public Relations as Its Agency of Record
August 5, 2013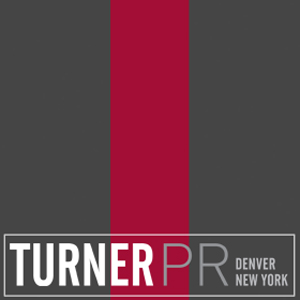 Utah Office of Tourism Names Turner Public Relations as Its Agency of Record
Press Release from Turner PR
(DENVER, CO) August 5, 2013 – Turner Public Relations, Inc. (Turner PR), a national public relations and digital media firm specializing in travel, tourism, and active lifestyle brands, has been named agency of record for the Utah Office of Tourism following a competitive review. As of August 1st, 2013, Turner PR has begun promoting visitation to the iconic state via strategic, integrated media relations and social media programs.
The Utah Office of Tourism (UOT), an agency of the Governor's Office of Economic Development (GOED), is the state-level destination marketing organization for Utah. The sole mission of the organization is to brand and promote Utah's great experiences and destinations for visitors and residents in an inspiring way to support and enhance economic vitality and quality of life in the state.
"We are thrilled to partner with Turner PR and are impressed with their deep knowledge of outdoor recreation and tourism, and their savvy in working with traditional and new media outlets," said Vicki Varela, managing director, Utah Office of Tourism, Film and Global Branding. "This core skillset will allow them to connect Utah's destinations and recreational activities with a wide variety of national media outlets in a way that is fresh, engaging and highly compelling."
Utah is home to five national parks, 43 state parks, seven national monuments, two national recreation areas and "The Greatest Snow on Earth," and represents the best of the Rocky Mountains and the Desert Southwest. Visitors can enjoy easy access to Utah's scenic vistas, outdoor recreation, shopping, dining, Western culture, and much more.
"Utah offers unmatched year-round travel experiences, and Turner PR is honored to be representing such a diverse and awe-inspiring state," stated Christine Turner, founder and president of Turner PR. "Our New York and Denver-based teams' deep experience in tourism and the outdoors is perfectly suited to place a brighter spotlight on what is already hailed as the adventure capital of the U.S."
About Turner PR
Turner PR is a boutique firm specializing in public relations, social media and digital communication services for travel, tourism and real estate developments as well as active lifestyle, outdoor and fashion brands. Founded in March 1997, Turner PR represents some of the world's best resorts, destinations and lifestyle brands and has two offices in New York, NY and Denver, CO, to best service its worldwide clients based in the U.S., U.K, Canada, Mexico and the Caribbean. For more information visit our website, Facebook and Twitter pages.
---