BACK TO NEWS
B$Z: WPS Brings Kabuto Helmet Line to U.S. Market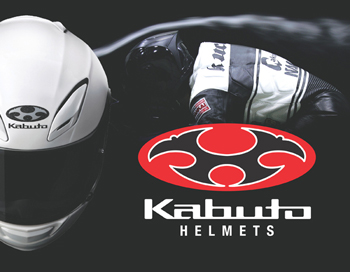 WPS Brings Kabuto Helmet Line to U.S. Market
Press Release from WPS
Boise, ID – August 15, 2013 – WPS (Western Power Sports, Inc.) is pleased to announce the addition of Kabuto Helmets to its growing list of brands. Kabuto (pronounced Kuh-boo-tow) was founded in 1982 and is one of the leading Japanese helmet manufacturers. With remarkable technology and uncompromising quality, Kabuto helmets are created and designed embracing two fundamental beliefs: to protect life and to create a distinctive design. Kabuto develops unique products based on safety, offering a range of helmets ideal for meeting the demands of professionals, as well as recreational riders. Kabuto embraces safety as the universal value, and style as the complementary one. "Safety Meets Style," this is the essence of every Kabuto helmet.
WPS is the exclusive distributor of Kabuto helmets in the United States and will offer up four of the brand's helmets to the U.S. market to begin with: the FF-5V Aerodynamic Racing Helmet; the Aeroblade III Lightweight and Aerodynamic Full Face; the Kamui Sport Touring Full Face with Inner Shade; and the Avand II Open Face for City or Touring.
To showcase the Kabuto brand to the U.S. market, WPS has hired motorcycle industry veteran James Richards as its new fulltime Kabuto Brand Manager. WPS has also rolled out a U.S.-specific Kabuto website, KabutoUSA.com. WPS expects to begin shipping product to dealers before the end of August via its five distribution warehouses.
For more information about Kabuto helmets in the United States, visit: www.KabutoUSA.com
On Facebook: Facebook.com/KabutoUSA
For information about WPS and its growing list of brands and product offerings, visit: wps-inc.com.
About WPS
Boise, Idaho based Western Power Sports (WPS) was incorporated in 1960 and distributes over 95,000 products; including offroad and street motorcycle, ATV, snowmobile, and watercraft parts and accessories to thousands of dealers nationwide. WPS is currently one of the fastest growing nationwide delivery systems of powersports industry products and distributes these products through its regional warehouse network; with locations in Boise, Idaho; Fresno, California; Memphis, Tennessee; Elizabethtown, Pennsylvania, and Ashley, Indiana.
---