BACK TO NEWS
EVENT: What To Expect At The Boardroom At Surf Expo, September 7-8, 2013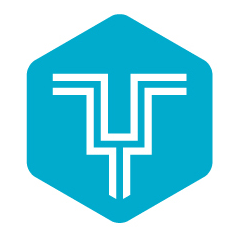 The Boardroom is the world's foremost gathering for surfboard design and innovation.
Event Details from the Boardroom
What To Expect At The Boardroom
The Boardroom is the world's foremost gathering for surfboard design and innovation and we are stoked to offer the entire East Coast surf community an opportunity to experience it during Surf Expo, September 7-8. This open-to-the-public event will be located on the Surf Expo South Hall Concourse of the Orange County Convention Center and admission is $10. Kids twelve and under and Surf Expo attendees can attend for free. Come connect with passionate surfers, shapers, and more than 40 exhibitors and don't miss our series of special onfloor events:
Icons of Foam Tribute to the Masters Presented By U.S. Blanks
Shaping competition honoring legendary East Coast shaper Rich Price. Master shapers—including Pat Rawson, Stu Kenson, Bruce Regan, CT Taylor, and Taz Yassin—will attempt to replicate a classic Rich Price design in the US Blanks Shaping Bay. Each shaper receives 90 minutes in the shaping bay with his own tools. A blank and a template are provided; nothing else. The winning shaper receives $1,000 and their name etched atop the Mike Marshall Perpetual Trophy.
Best of Show Exhibit
An exhibitor competition where each manufacturer is invited to showcase one surfboard in this featured area. Judges will be looking for quality craftsmanship in all realms of the manufacturing process, including but not limited to: concept, design, shape, lamination, technology, and art.
Chunk of Foam Challenge Presented By Bubble Gum Surf Wax
Harken back to the days of ancient Polynesian board building. Boards were made out of chunks of wood. We challenge a selection of shapers to create a surfboard out of an eight-foot by two-foot chunk of foam—no blanks, no templates, no prefab rockers, no stringers, no modern measuring devices. Each shaper will spin the Wheel Of Chance to determine what they will be shaping: for example a LIS Fish, Brewer slipper nose gun, asymmetrical, MR Twin Fin, and more.
Laminating Exhibition
A demonstration of epoxy glassing techniques using hand lamination and vacuum bagging. Expert surfboard craftsman Greg Loehr and others talk the public through the process, highlight key moments and offer insight into the glassing world.
Live Music
Check out Supervillains live at our main stage at The Boardroom. This four-piece reggae/ska band is an Orlando favorite and the band will be coming off a nationwide tour in support of their new album Volume 8.
Eastern Surf Magazine Slideshow
The editorial staff of Eastern Surf Magazine delves into their photo files for the all-time greatest East Coast photos along with a selection of shots from recent editorial trips through The Caribbean and Central America.
"Faces & Foam Dust" Gallery By ESM
ESM Co-Founder Dick "Mez" Meseroll and Tom Dugan have been traveling up and down the East Coast this summer, visiting more than 100 shapers. This gallery highlights their favorite photos from that trip and the best stories from the road.
Plus
Autograph signings, surfboard appraisals, movie premieres, and more.
---