Back to News
B$Z: Authentic Brands Group, LLC Completes Purchase of Spyder Active Sports, Inc.
August 16, 2013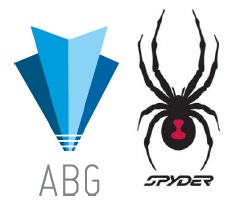 Strategic License Partnership with LF USA Positions Premium Outdoor Apparel Company For Continued Long-Term Success
Press Release from Authentic Brands Group
NEW YORK, NY (August 16, 2013) - Authentic Brands Group, LLC (ABG) announced today the acquisition of Spyder, a premium, globally recognized outdoor ski and snow brand. Spyder represents the first outdoor and winter sports brand in ABG's growing portfolio.
In connection with the acquisition, ABG and LF USA have entered into a partnership that establishes LF USA as the exclusive licensee partner in North, South, and Central America, Europe, the Middle East and Africa for all current in-market and footwear products bearing the Spyder brand. In addition, LF Asia will act as lead agent to identify best-in-class partnerships for the brand in all product categories in the Asia Pacific market.
"We are thrilled to announce the addition of Spyder to our growing portfolio of brands," said Jamie Salter, CEO of Authentic Brands Group, LLC. "Spyder is widely known and highly respected throughout the outdoor community as one of the most technical and fashionable brands in the winter sports market. We look forward to working closely with LF USA and Spyder management to maintain and grow Spyder's presence both on and off the mountain."
Spyder, which started as a small mail order business in 1978, has become one of the largest ski-specialty brands in the world through authentic product offerings and attention to understanding the intricate function, features and fashions the outdoor and ski-lifestyle consumer demands. With headquarters in Boulder, Colorado, the company is known as a premium brand in winter sports with its success in building the finest apparel for winter sport enthusiast with an active lifestyle. Spyder is the official supplier to the US Ski Team, a relationship established in 1989. In addition, the Canadian Alpine Ski Team has been outfitted by Spyder since 2002.
"This will elevate and streamline our current business while opening the door to expand the brand's reach into new markets. Our team's creativity and vision knows no bounds. Technical superiority, great design, and excellent finishing are not limited to the mountain and we are excited to show what is now possible with ABG and LF USA in our corner," said Tom McGann, CEO of Spyder Active Sports, Inc.
"This is a truly global brand. It has extremely strong brand equity and an iconic brand mark that is instantly recognized and elicits and inspires a sense of elite technical performance, trust and forward-thinking fashion among an extremely savvy consumer," said Dow Famulak, Chief Executive Officer of LF USA and LF Europe at Li & Fung, Limited. "Spyder provides strong building blocks from which to grow a far-reaching brand and we are confident that between our expertise and resources, ABG's vision and Spyder's deep category understanding, we have a team that will enable Spyder to not only meet, but exceed consumer expectations."
About Authentic Brands Group, LLC
Authentic Brands Group, in partnership with Leonard Green & Partners, is an intellectual property corporation with a mandate to acquire, manage and build long-term value in prominent consumer brands. Headquartered in New York City, ABG's mission is to further enhance brand equity through partnering with best-in-class licensees and directto- retail partnerships in apparel, sporting goods, action sports, home, celebrity, entertainment and consumer electronics. ABG brands include Marilyn Monroe®, Judith Leiber®, Adrienne Vittadini®, Taryn Rose®, Hickey Freeman®, Hart Schaffner Marx®, Palm Beach®, Misook®, Spyder®, Prince®, Ektelon®, Viking®, Bobby Jones®, TapouT® and Sportcraft®. www.abg-nyc.com
About Spyder Active Sports, Inc.
Spyder is one of the largest specialty ski brands in the world. It is an Official Supplier to the U.S. Alpine and Canadian Alpine Teams. Spyder products integrate high-technology fabrication, sport-specific function, and fashion conscious designs. Based in Boulder, CO, the company sells high performance outerwear and sportswear in the United States, Canada and more than 50 countries outside of North America. http://www.spyder.com
About Li & Fung Limited
Li & Fung Limited (SEHK:494), the Hong Kong-headquartered multinational group, is recognized as the world's leader in consumer goods design, development, sourcing and distribution. It manages the supply chain for retailers and brands worldwide with over 300 offices and distribution centers in more than 40 economies spanning across the Americas, Europe, Africa and Asia. Through its three interconnected Business Networks – Trading, Logistics and Distribution – the Group offers a spectrum of services that covers the entire supply chain end-to-end. Corporate website: http://www.lifung.com
---