BACK TO NEWS
TEAM: etnies Proudly Welcomes Julian Davidson
etnies Proudly Welcomes Julian Davidson
Press Release from etnies
etnies Proudly Welcomes Julian Davidson from etnies on Vimeo.
August 26, 2013 (Lake Forest, CA) – etnies is proud to welcome Julian Davidson to the skate team today. Julian's been on a mission, and he shows no signs of slowing down as he joins the rest of the crew at etnies. The team includes Tyler Bledsoe, Ryan Sheckler, Willow, Julian's cousin Nick Garcia, Cairo Foster, Jose Rojo and recent addition David Reyes.
Over the last couple years Julian has landed covers of Thrasher and Transworld SKATEboarding. He also earned the opener in Element's "Future Nature" in 2012, and the very next year he had the coveted closing part in Transworld SKATEboarding's "Perpetual Motion."
Click here to watch footage of this backside tailslide and more: etnies.com/blog/2013/8/26/etnies-proudly-welcomes-julian-davidson/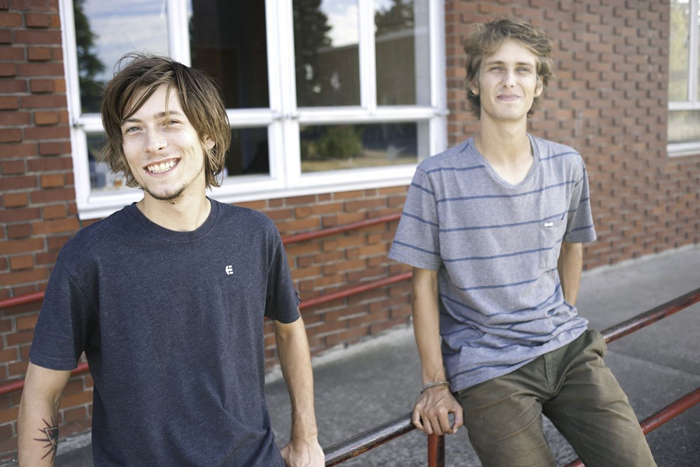 Tyler and Julian hanging during a recent skate session
Welcome Julian to the team and keep the conversation going with the #etnies hashtag.
Connect with etnies on:
etnies.com
Facebook: facebook.com/etnies.
Instagram: @etniesskateboarding
Vimeo: https://vimeo.com/etniesvideo
Twitter: @etnies
About etnies
Established in 1986, etnies is the first skateboarder-owned and operated global action sports footwear and apparel company. etnies not only pushed the envelope by creating the first pro model skate shoe, but it pioneered technological advances and changed the face of skateboard footwear forever. Today, etnies' vision, led by owner and skateboarder Pierre-André Senizergues, is to remain the leading action sports company committed to creating innovative products that provide the most style, comfort and protection possible. etnies stays true to its roots by sponsoring world class skateboarding, surfing, snowboarding, moto x, BMX and auto teams and continues its dedication by giving back to each of these communities. For additional information, visit etnies.com.
---