Back to News
B$Z: Boardworks Surf Announces Direct Distribution Plan for Canada
August 26, 2013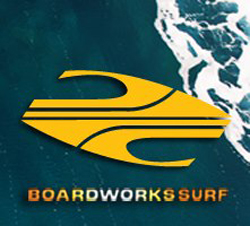 Boardworks Surf Announces Direct Distribution Plan for Canada
Press Release from Boardworks Surf
Carlsbad, CA (August 26th, 2013) - Boardworks Surf announces it will be taking over all Canadian distribution effective immediately. Previously, Boardworks had a distributor agreement with Boardworks Surf Canada, a partnership that has been in place for 3 years. With the new structure, all customer service, AR, marketing, and planning will be handled out of Boardworks' home office in Carlsbad, California. Boardworks will maintain a Canadian warehouse to ensure quick delivery on key products, and will ship additional inventory from California.
"Boardworks Surf Canada has done an amazing job servicing and introducing SUP to the Canadian market. They have played a huge part in getting Canadians hooked on SUP. The sport is evolving quickly in Canada and increased participation has resulted in more retailers, more events, and more brands." says Boardworks' National Sales Manger Ryan Guay. "The paddling season is short in Canada. In order to continue the growth and stay competitively priced, we need to have a direct link to the retailers in Canada, we need to listen to their demands, create proper marketing assets, and deliver on time."
Boardworks will retain some of the existing Canadian sales reps, athletes and ambassadors including John Kuyper, Norm Hann and others. "Norm Hann and myself are looking forward to the next year; with all of the great products recently introduced at Outdoor Retailer, Canadian retailers have a lot to be excited about in 2014. We look forward to building on the great business base that has been created and expanding the brand across the country." comments John Kuyper. Boardworks will be contacting all existing retailers within the next week. If you have any questions or are interested in becoming a Boardworks retailer in Canada please contact John Kuyper at [email protected], 647-281-5719.
About Boardworks
Based in Carlsbad California, Boardworks Surf, a leader in the standup paddle industry, designs and manufactures innovative and award winning standup paddle boards, paddles, surfboards and accessories. The focus of Boardworks is to build user-friendly performance products that make your time on the water more enjoyable. There are many types of waterways in this world and many different ways to enjoy Stand Up Paddling. Boardworks' design approach ensures that you have the perfect board for your next SUP or surf adventure. Along with the Boardworks branded products, Boardworks manufactures SUP boards and surfboards for some of the worlds premier brands including Infinity, Badfish Standup Paddle, Morrelli & Melvin, Ohana, Rusty, Hynson, Dewey Weber, Ben Aipa, Bruce Jones, Kane Garden and Hansen using our proprietary construction technologies. www.boardworkssurf.com
---