BACK TO NEWS
EVENT: Surfing's Heroes And Legends Part Of The Boardroom Mix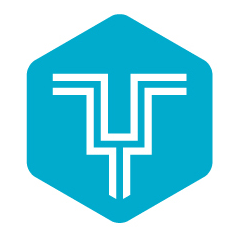 The Boardroom offers two packed days of exhibitions, movies, slide shows, concerts, and a collection of the surf world's true legends and heroes.
Press Release from the Boardroom
The Surfboard takes the center stage at next week's East Coast debut of The Boardroom. Co-located with Surf Expo on the South Concourse of the Orange Country Convention Center, The Boardroom At Surf Expo is bringing together all of us who love surfboards—and all things surfboard-related—under one roof for a weekend-long surfboard extravaganza in Orlando.
Join us for the Icons Of Foam Shape Off honoring Rich Price.
The Boardroom at Surf Expo will honor prolific East Coast craftsman Rich Price during the Icons of Foam Tribute to the Masters Shape Off presented by US Blanks. Five shapers —Pat Rawson, Stu Kenson, Bruce Regan, CT Taylor, and Taz Yassin—will receive the honor of replicating a classic Rich Price surfboard.
"I am stoked to be honored in the Icons of Foam Tribute at The Boardroom during September's Surf Expo," says Price. "I have spent most of my life trying to build state-of-the-art progressive high performance surfboards and it will be fun watching some of the best shapers around trying to replicate one of my boards. For me, surfing and shaping has always been about having fun. This will be a great weekend to highlight what it's all about!" (More About Icons Of Foam Shape Off)
Autograph Signings With Dave Rastovich And Cory Lopez
The Boardroom is your chance to meet your surfing heroes—whether they're legendary surfboard shapers or top pro talent.
Australian Dave Rastovich has set a new standard for pro surfing. A consummate waterman and dedicated environmental activist, Rasta is known for his incredible ability to ride many different boards. On any day of the week you could find him skipping along on his guts on a blow up surf mat, spinning 360s (nude!) on an aleia, gouging huge cutbacks on a conventional quad or thruster, or heading up the coast somewhere on a seventeen-foot paddle board. Join Sanuk on Saturday, September 7 at 2:00 pm for your chance to meet this gifted athlete and passionate waverider.
WaveJet invites you to come meet Florida Surf Icon and WaveJet Teamrider Cory Lopez on Saturday, September 7 at 3:30 pm. Winner of the Teahupoo contest in 2001, Lopez finished third in the ASP rankings that year. Come hang out with one of the best surfers to come out of the East Coast and score shirts, hats and posters signed by Cory. (See Schedule Of Events)
Live Concert From Lady And The Tramps and The Supervillains
Ricky Carroll is a true renaissance man. Not only has he won the Icons Of Foam Shape Off more than any other shaper, not only will he be competing in the Chunk Of Foam Challenge at this year's show, but he will also be taking the stage Saturday, Sept 7 at 2:00 pm as a member of the rock band Lady And The Tramps. Don't miss it.
In a very special acoustic appearance, The Supervillains will take to the main stage at The Boardroom on Saturday, September 7 at 4:00 pm. This four-piece reggae/ska band is coming off a nationwide tour in support of their new album Volume 8.
Faces & Foams Dust Gallery From ESM Founders Dick Meseroll and Tom Dugan
Dick Messeroll and Tom Dugan founded Eastern Surf Magazine in 1991, but they've been central to the whole East Coast surf scene since the mid 1970s. Along the way they've documented every significant development in the surfing world—from the East Coast and beyond. Join them as they debut Faces & Foam Dust, a photographic journey along the entire East Coast visiting more than 100 shapers. Find out inside stories about the true heros of East Coast shaping from the two guys who really know what's what.
For more information on exhibiting at The Boardroom:
Nikki Houston Duroe
Show Manager
(O) 678.781.7953
(M) 404.906.0831
nhouston@boardroomshow.com

Scott Bass
Show Director
(M) 760.445.9770
scott@boardroomshow.com
About The Boardroom
Thousands of surfers from all over Florida and the eastern seaboard will convene to celebrate all things surfing. The Boardroom is a consumer surf show focusing on the equipment needed to go surfing: surfboards, fins, wax, wetsuits, leashes, bags, board shorts, sunglasses, sun screen, surf travel agencies and much more. Deep down there are only two things a surfer really cares about, waves and the equipment to ride them with.
---