Back to News
Barney Waters, CMO of K-Swiss Inc.
September 13, 2013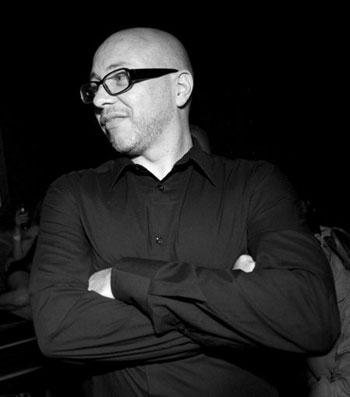 Barney Waters, CMO of K-Swiss
Earlier this year, Barney Waters was working as the head of Marketing for Palladium Boots when its parent company, K-Swiss Global Brands, was bought by E.LAND World Limited. As a result, Barney was promoted to the position of Chief Marketing Officer at K-Swiss, where he oversees global marketing for K-Swiss, Palladium, and OTZ Shoes.
K-Swiss is based in the Greater Los Angeles Metro Area, although Barney is originally from the UK. But, he has made due and has found a true home in Southern California.
"I live outside LA, even past the Valley, to true LA people that doesn't even exist! I live a short drive from Malibu, so it's an amazing place to live," explained Barney via email. "I'm English, so growing up I only ever saw the sun on vacation so it's like I'm living on vacation here. I also spent 13 years in Boston, so long story short I'm a Celtics fan with an English accent and a suntan."
We spoke with Barney Waters, CMO of K-Swiss Global Brands, to find out how he got to where he is today, his approach to marketing and what's new and exciting with K-Swiss, Palladium Boots and OTZ Shoes.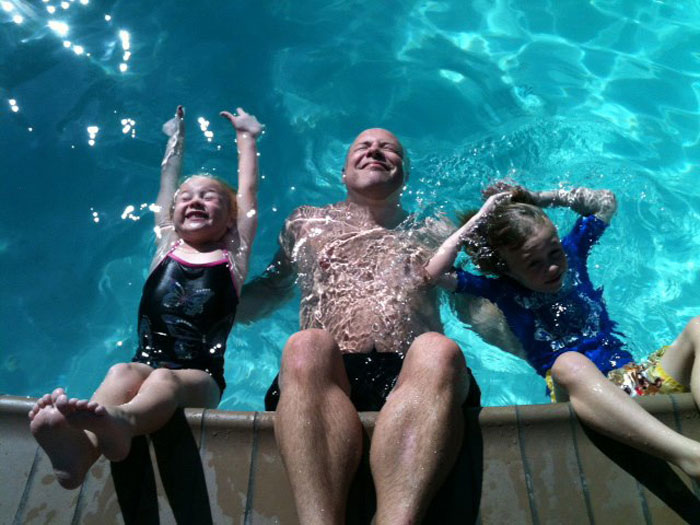 How did you get started in the footwear industry?
I've worked in marketing for my whole career, originally in the software business, which was really fun until the company I worked for was acquired by IBM and the creative wheels ground to a halt. Around this time Puma was experiencing a resurgence and they were looking for people with more formal business backgrounds to help build processes and structure to support their huge growth. I was still young and entrepreneurial, but had learned within a big company. While I was trying to downplay the corporate side, that's the part they were most interested in. Ultimately it was a great fit, and I was lucky enough to be part of the brand's explosion, which was a great start to my footwear career. At the time, Puma marketing was led by Tony Bertone and he put young people into positions of influence, paying it forward, as he was CMO before he was 30.
What made you the right fit for the CMO position of K-Swiss?
I built the North America marketing team for Puma and we had an incredible run. After about seven years I got a call from K-Swiss to run a brand they'd acquired called Palladium. They had no shoe box, no web site, nothing! I saw this as my chance to really put myself to the test. Most marketers dream of having a completely white sheet of paper with financial backing - these chances don't come along that often. Four years later, and Palladium is triple the size, in 80 countries, and in some of the best retailers in the world. When E.LAND acquired K-Swiss earlier this year, they bought a struggling big brand, and a small brand that was succeeding and decided to give the small team a shot at running the whole thing. Larry Remington, who was the president of Palladium, became CEO of the K-Swiss group of brands, and brought me with him.
How has your background helped to prepare you for this new role?
I've been part of a big athletic brand and experienced rapid growth while operating in a global corporate culture. I have also rolled up my sleeves and brought a small brand back from obscurity, so I feel like I've got the perfect blend of experiences to tackle the rebuild of K-Swiss on a global level.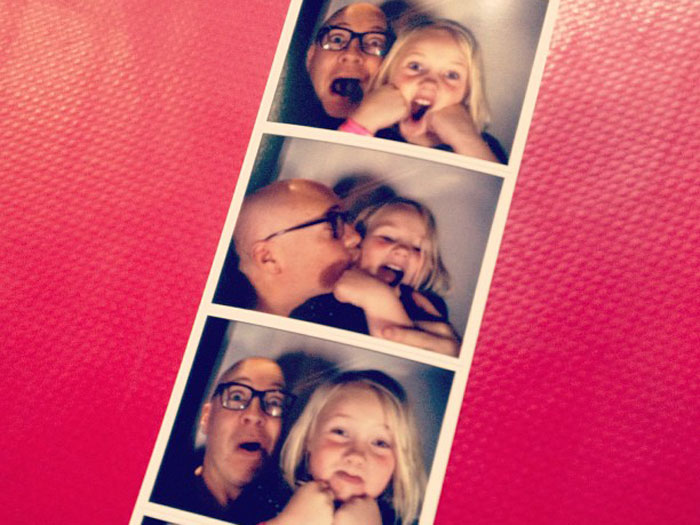 How does your job today in overseeing marketing for three brands compare with your previous role as the Marketing Director for Palladium?
Well obviously I have to step back from some of the day to day running of Palladium, and we've just hired Matt Pantoja as Sr. Director of Marketing, so we're bringing in talent to make sure we don't skip a beat. With a small team it's an 'all hands on deck' mentality, so I may be helping create global ad campaigns in the morning, then in the afternoon I'm dragging sample bags through the Mandalay Bay to set up the booth.
As a group of brands, we'll have a staged approach to managing the life cycle of brand development underneath a consistent philosophy. And each brand is at different stages. So, it's not necessarily a case of executing against multiple philosophies, but recognizing the stage each brand is at, and applying the appropriate strategies at the right time.
What is your approach to marketing?
Stand for something meaningful, know who you're talking to and develop a deep understanding of them. I'm a big believer in simplicity, and not overestimating the amount of time a consumer devotes to your brand. You might get two seconds of attention span, so you have to nail it. You need a simple and differentiated point of view and the discipline to be relentlessly consistent. You will get bored of your message way before a consumer does. Palladium = City Boots. You live in a forest? Buy Timberland. You live in a city? Buy Palladium. I'm developing similar clarity for K-Swiss.
Does your work rely heavily on that of people in other departments?
The marketing and product teams are now combined so we have those two functions in lock step, which I think is critical. I'm also supported by a strategy team from E.LAND, and these guys are some of the smartest people I've ever met. I've learned a ton from them already, and E.LAND's track record of managing hundreds of brands to profitable growth speaks for itself. So if they talk, I listen.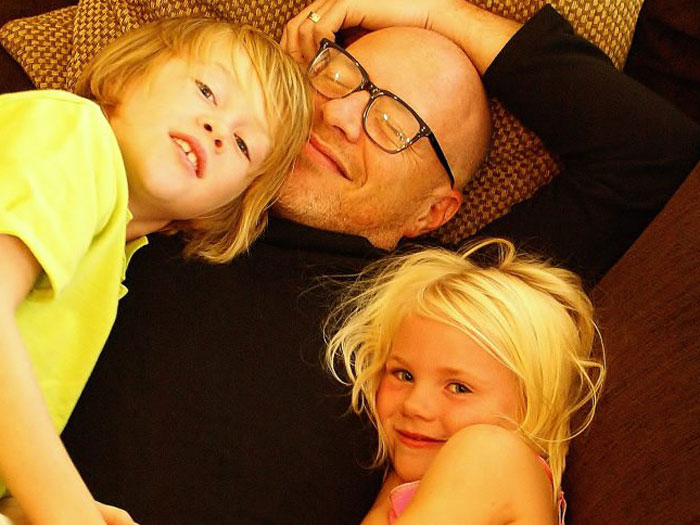 What has been the most exciting aspect of the company's continued success and expanding workforce?
Anytime you have a small group building a brand, any success is really exciting, as even the smallest wins can make a huge difference and create great momentum. Having said that, we haven't spent much time celebrating as we all have much higher expectations of what Palladium can be, and we still have a long way to go. As far as K-Swiss is concerned we're in the first stages of finding the right talent to get us back on track. We've recently hired Eric Sarin as our new global VP of Product and are continuing to build that department right now. The level of talent we're attracting is pretty exciting and says a lot about the potential of the brand.
Is there anything soon to be released by K-Swiss, Palladium or OTZ that you are excited about?
For K-Swiss I'm excited to get the brand back to its roots as a heritage American tennis brand. There's a rich product archive and global brand awareness, which are both powerful building blocks. We have a lot of work to do, but this is one of the last great American sneaker brands to be dusted off, and there aren't many left. So this is a unique opportunity to make an impact.
Palladium is still awaiting its moment to really break out as a mainstream brand. We've experienced strong organic growth and I really believe we've built it the right way, so there's a strong foundation underneath it. When it blows up, we'll be ready.
OTZ Shoes is really at the beginning, but it has experienced a fast start, having a very unique proposition as a contemporary comfort brand. It has an incredible back-story based on Oetzi the Ice Man, discovered wearing the oldest shoe ever found. The OTZ 300g product is a shoe you won't stop wearing.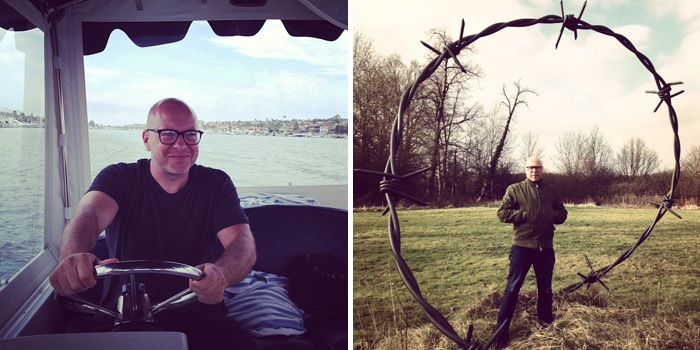 What have been some of the challenges you've faced along the way?
On a personal note, I left England to pursue my career, and got married and had kids in Boston. Then we all moved to California to pursue the next phase of my career, leaving friends and family again. So, I think that's been the biggest challenge - having to maintain really important relationships from afar. I've always been extremely driven and committed, which has rewards but also challenges. Some days I dream of working at Whole Foods.
What has been the most rewarding aspect of your career in footwear?
I feel extremely lucky to have a career where I get to do what I love. Operating in the youth culture space, being around fashion, art, music, media and sport is really a dream job. It's what I was into when I was young, so to be able to stay connected and involved is really lucky. I really like seeing some of the young people I hired into their first jobs now getting amazing positions in great companies. That's also very rewarding, to see the network grow. Hopefully they'll remember and hire me one day.
Any last words?
Thank you for the questions, and the opportunity!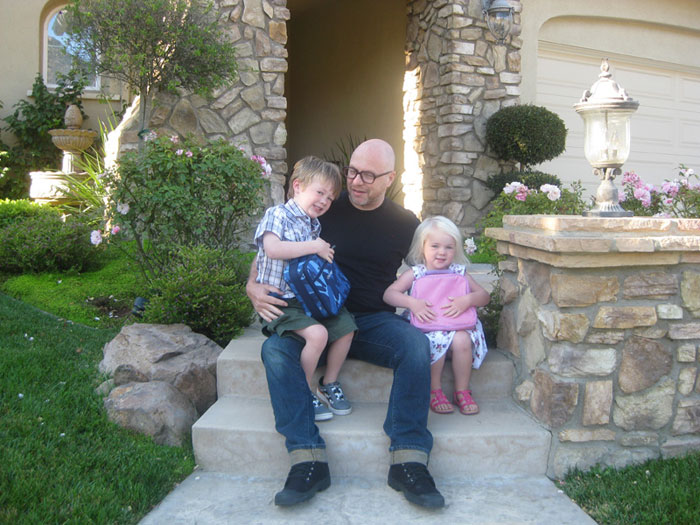 See what Barney has been up to by checking out K-Swiss, Palladium Boots and OTZ Shoes.
---