Back to News
EMP: Electric Appoints Global Vice President of Sales and Global Vice President of Product
September 16, 2013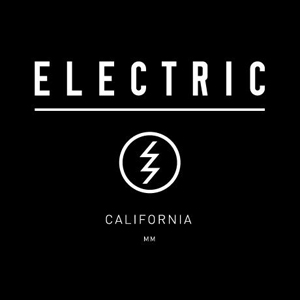 Electric Hires Global VP of Sales & Global VP of Product
Press Release from Electric
SAN CLEMENTE, CA – Electric announced today that Colin Madden has joined the company as Global Vice President of Sales and Mike Nelson as Global Vice President of Product.
"These much needed strategic positions will help us to better service our customer base and provide resource to our global teams; ensuring that our brand maintains consistency in culture and a strong level of execution on the road ahead. Colin's diverse background will be a great compliment to our existing team. Mike's product development and design expertise will elevate our internal processes, as well as bring consistency and clarity of message to our growing product portfolio." – Eric Crane, CEO
"I'm really excited about joining Electric. It is an honor to be chosen to be part of a young, forward thinking group of people who have a clear vision on where they want to take the brand. By partnering with Electric's global retailers, I'm confident we have a bright future ahead of us." – Colin Madden
"I've been a fan of Electric since it's beginning. I'm super excited to be a part of such a talented team. The amazing work all of the people behind the brand have done to this point has really put us in a great position. My plan is to continue to bring the heat and help contribute to Electric's success as a world class accessories brand." – Mike Nelson
ABOUT COLIN MADDEN
Colin brings to Electric more than 16 years of experience, previously Director of Sales at Burton and later DC Shoes, Vice President of Sales at Neff and most recently Vice President of Sales at Holden.
ABOUT MIKE NELSON
Mike brings to Electric more than 8 years of experience, previously Technical Product Category Manager at Nixon, Creator of Destroyer Equipment, Director of Product at Frends and most recently Creative Director at Fossil.
ABOUT ELECTRIC
Electric is a global, premium sport and lifestyle accessory brand rooted in Southern California's rich action sports, music, art and customization culture. Electric designs and markets an extensive line of watches, sunglasses, snow goggles, snow helmets, bags, apparel and accessories throughout the globe. In 2011, Electric became part of the Kering group, a world leader in apparel and accessories.
For more information go to: www.electriccalifornia.com
---