BACK TO NEWS
Exposure: The 1st ever Surf Park Summit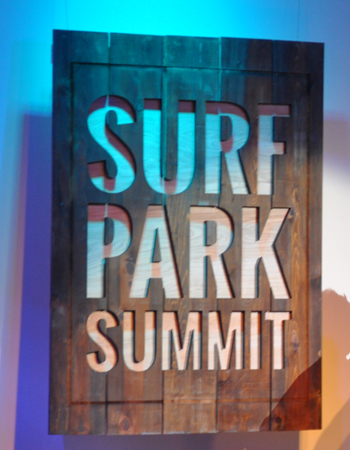 Exposure: The 1st ever Surf Park Summit
An all-day event with lectures and discussions featuring legendary world champion surfers Shaun Tomson, Pete Townend & Rabbit Bartholomew, and leaders from the surfing industry including Doug Palladini of Vans and SIMA & American Wave Machines owner Bruce McFarland.
On Friday, September 13th, Surf Park Central brought together the surf industry's top academics, researchers, investors, developers, suppliers, surfers, media and representatives to discuss the future of sustainable surf for #SurfParkSummit.
Held at Seven Degrees in Laguna Beach, Calif. as the first of what is likely to become an annual event, the day featured notable speakers including Shaun Tomson who shared his ideas on the value of waves and Pete Townend who shared the history of surfing in pools. The day ended with a case study presentation from Jamie Meiselman on the viability of the surf park business model. But the highlight of the day came from American Waves Machine owner Bruce McFarland, who shared the news that his company had recently been contracted to build the world's largest wave/swell generating pool in history. "The world-class wave pool will be larger than a football field, and also conveniently located right next to one, and a pretty important one at that: MetLife Stadium in the Meadowlands, NJ, just minutes away from Manhattan."
Malakye.com traveled to Laguna Beach on Friday the 13th for the 1st ever Surf Park Summit to present you with a photo album of what went down. Be sure to check out Surf Park Central at surfparkcentral.com!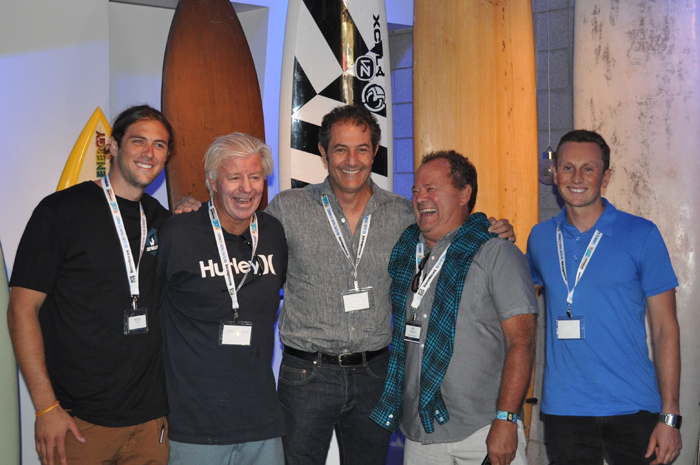 Surf Park Central's on the left Matt Reilly with Wayne 'Rabbit' Bartholemew, Shaun Thomson, PT Townend, and Surf Park Central founder John Luff on the right.

Welcome to the future of surfing.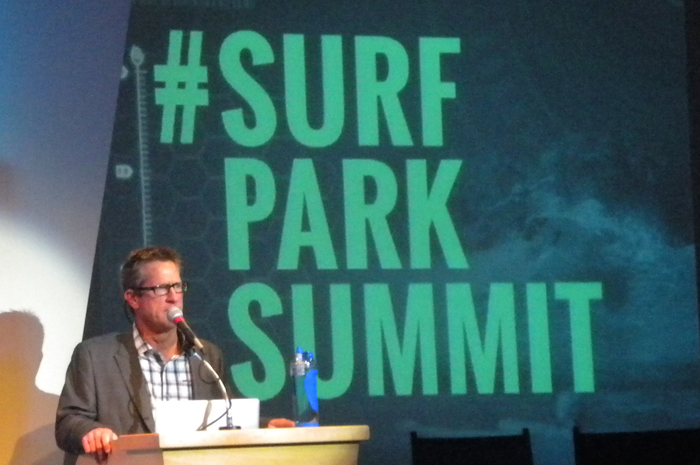 MC Scott Bass, of the Boardroom and Down the Line surf talk radio.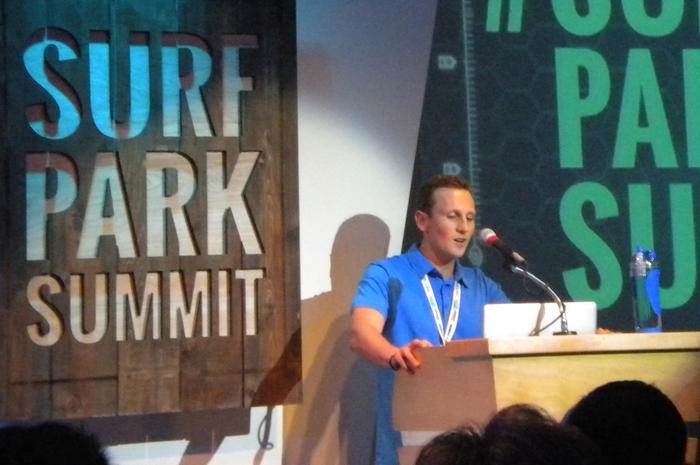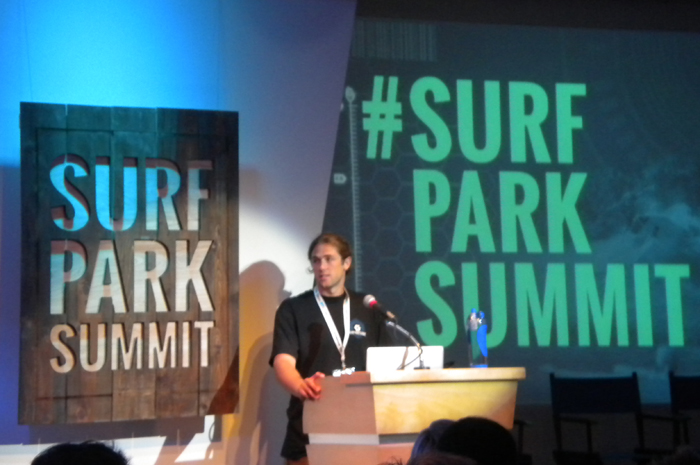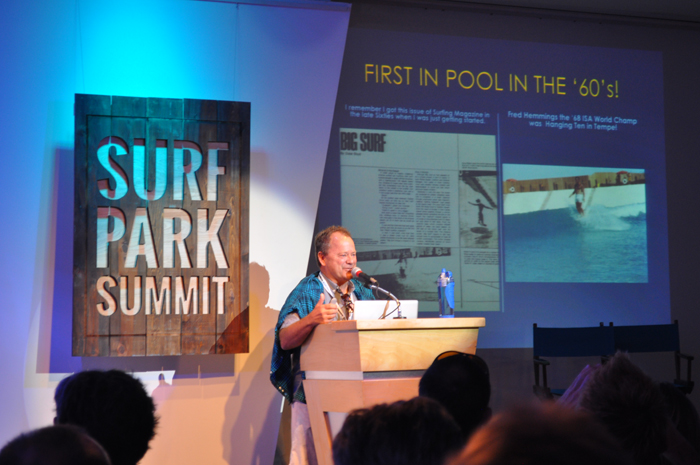 PT gave an informed history of pool surfing.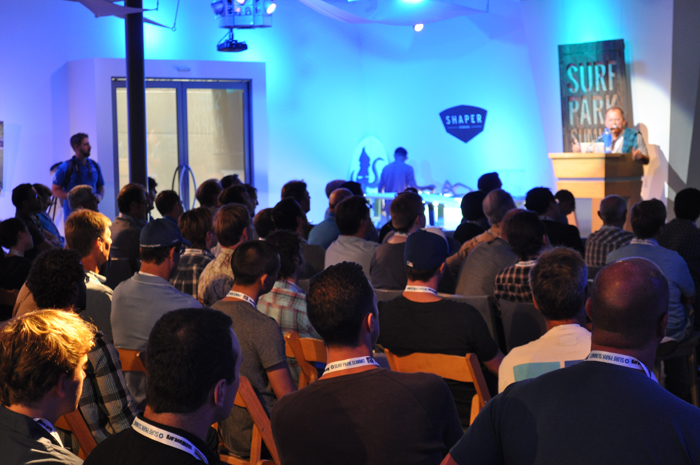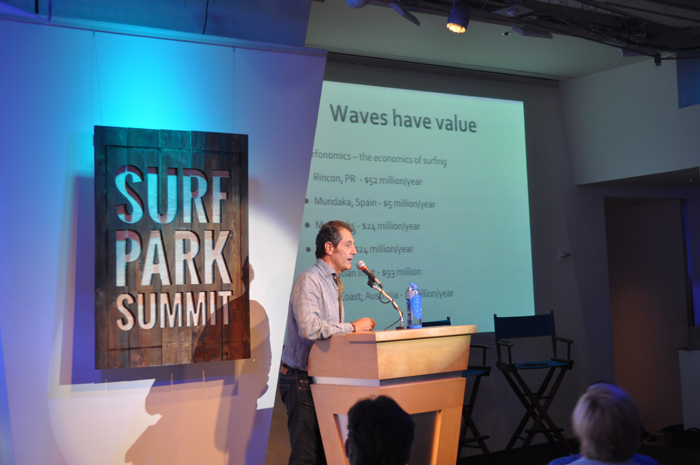 Shaun Thomson made a great case for increasing production of man-made waves.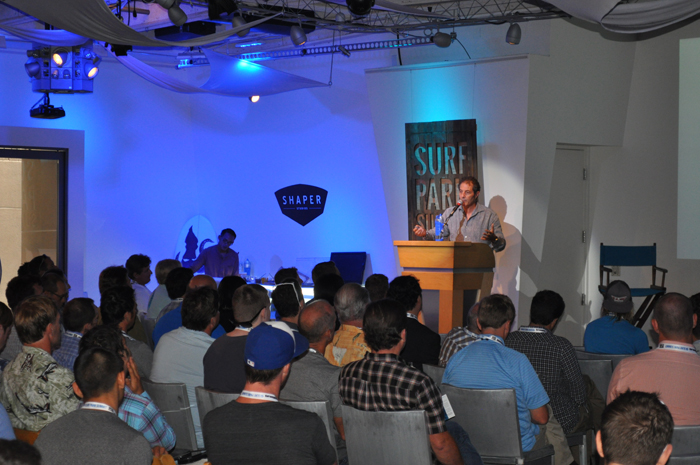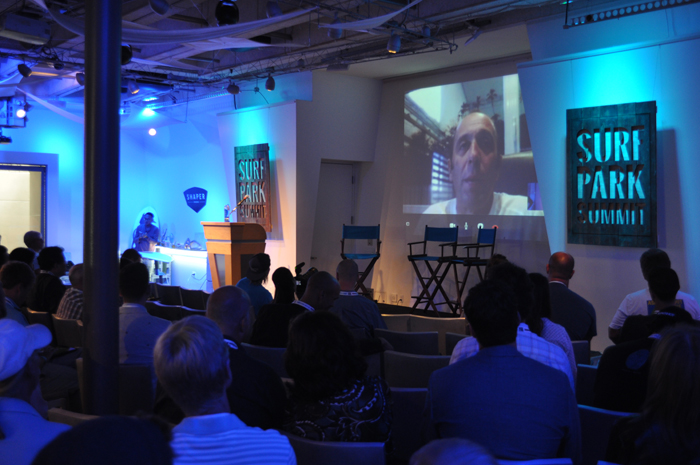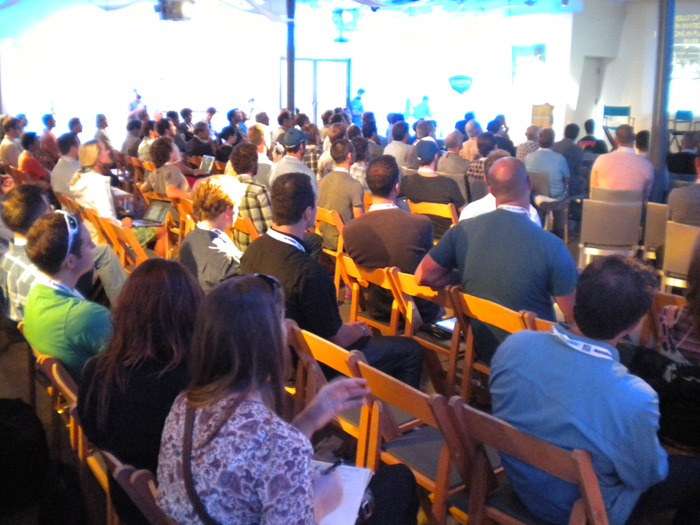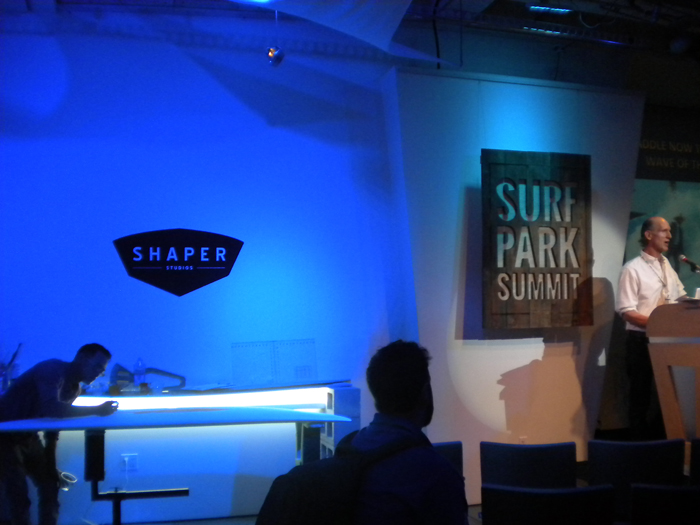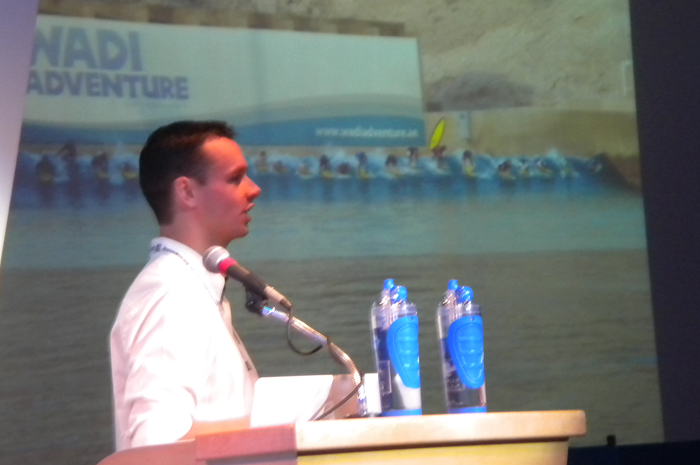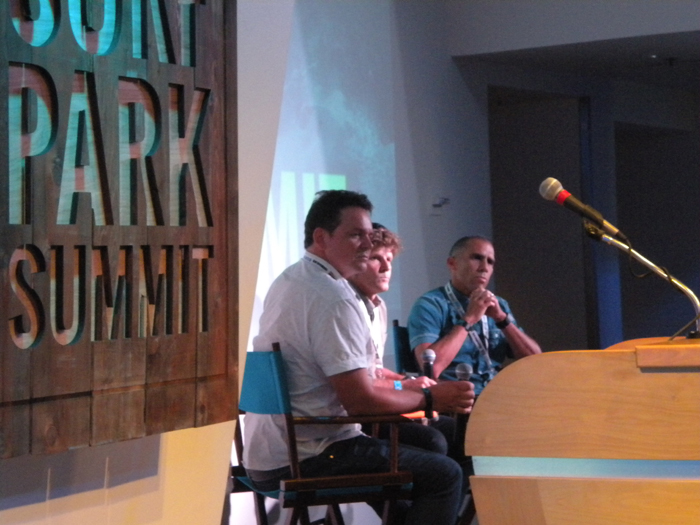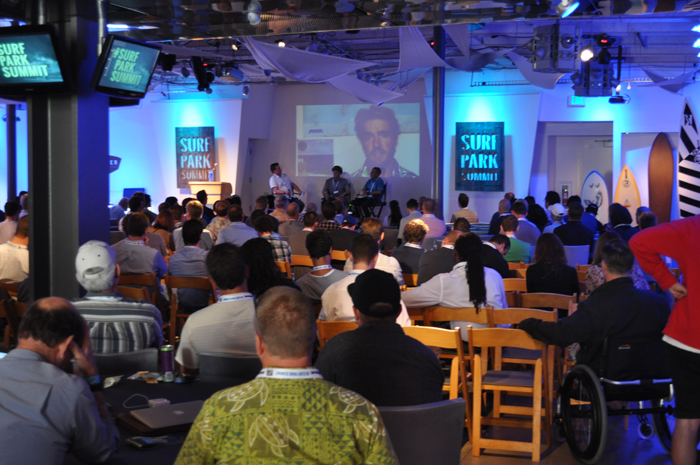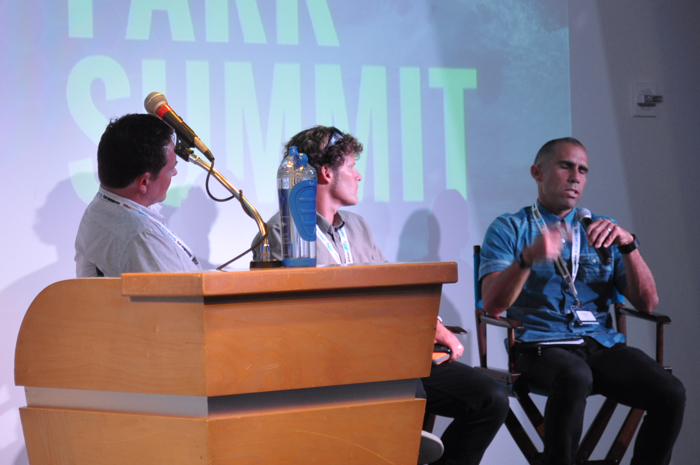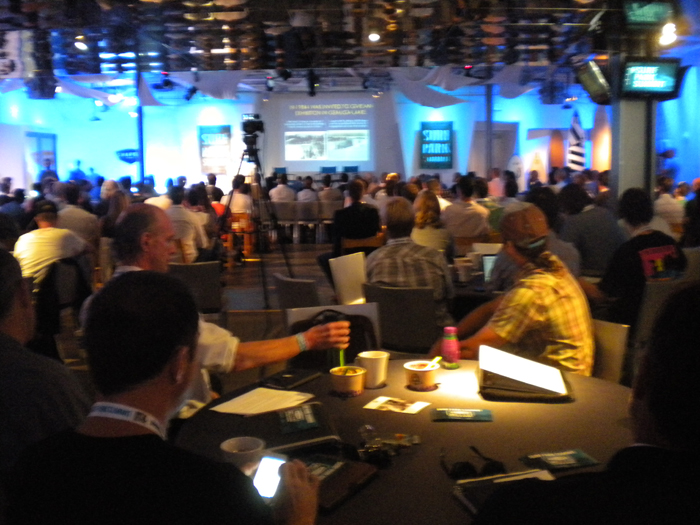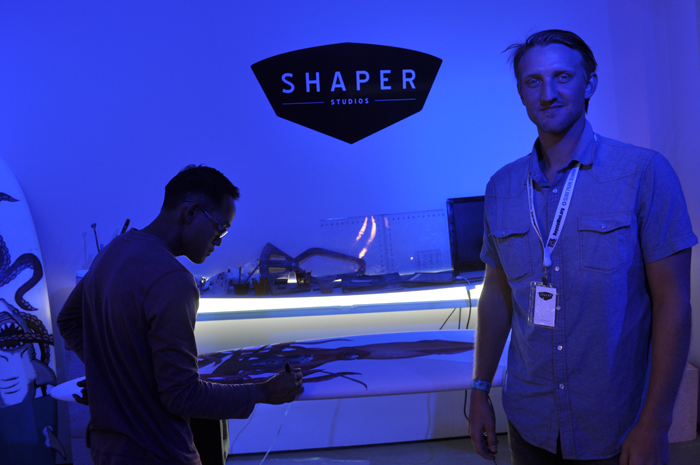 Mock shaping bay donated by Shaper Studios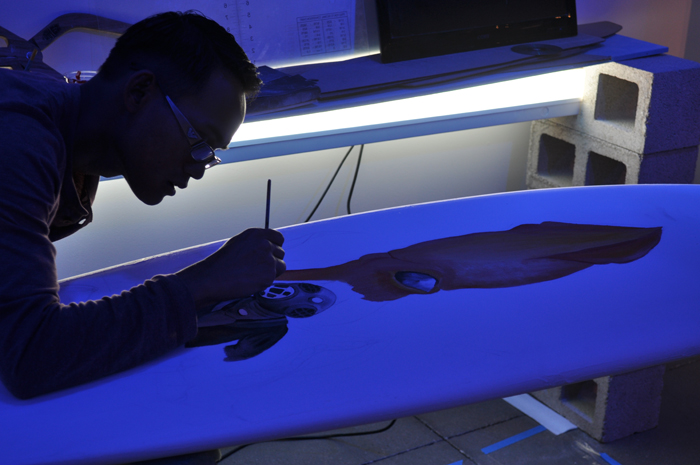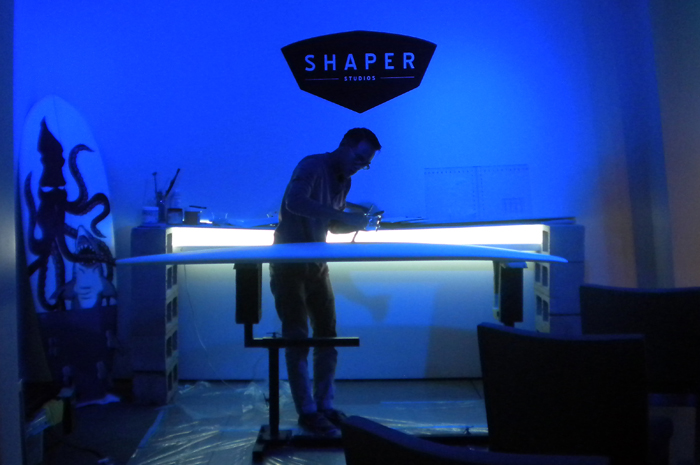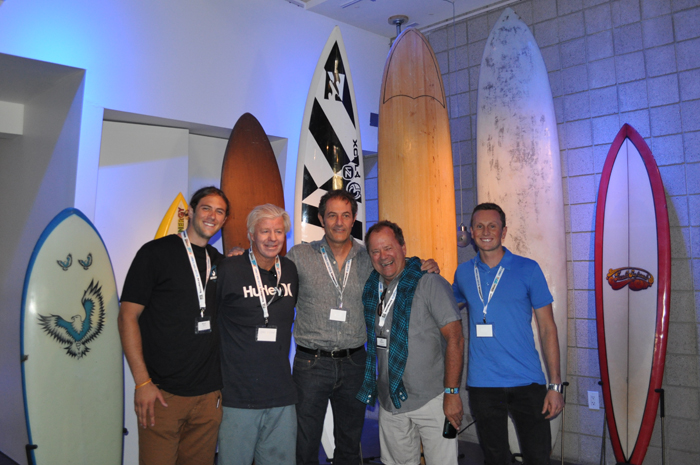 Quiver of historical boards lent by the Surfing Heritage and Culture Center.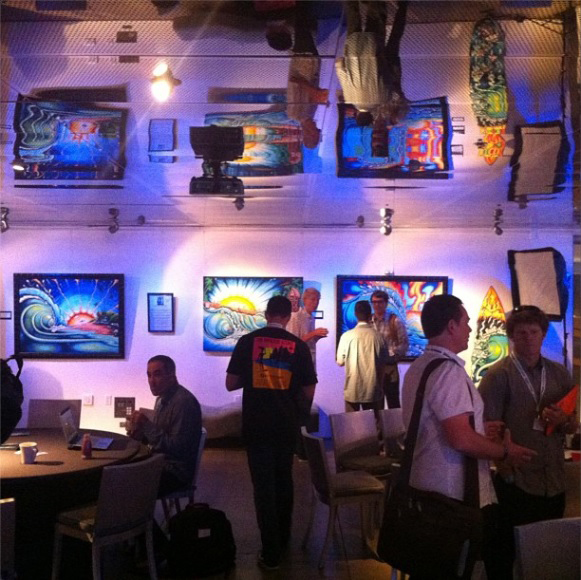 Original artwork by Drew Brophy.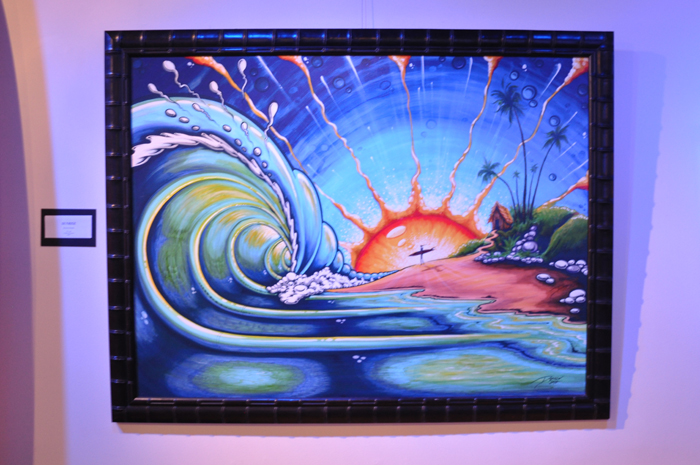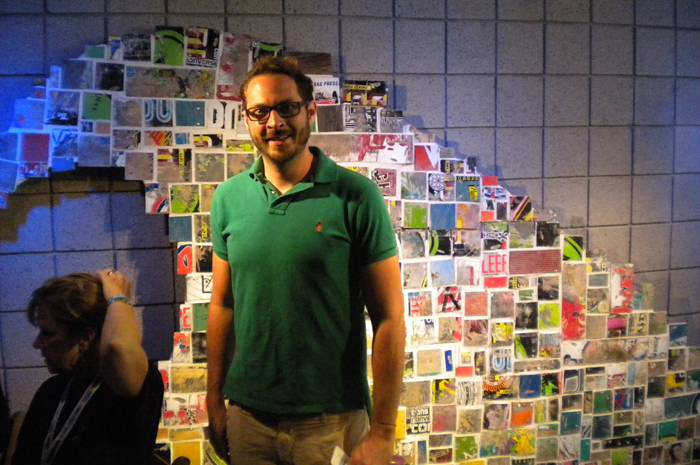 This wave made of recycled skateboards was created by San Diego-based artist John Guiney.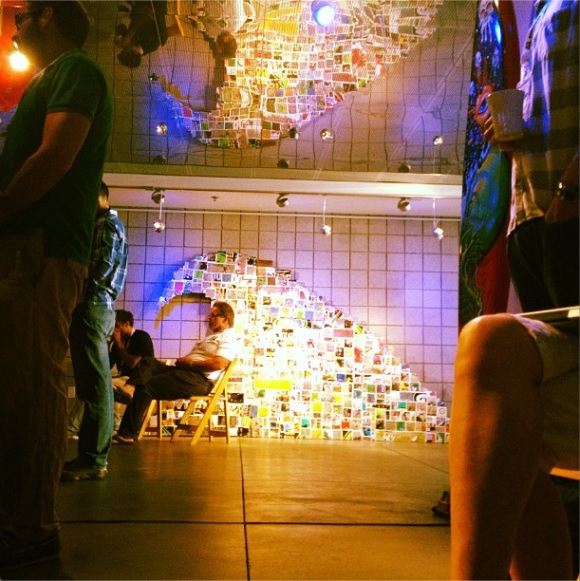 Artwork donated by Art of Board.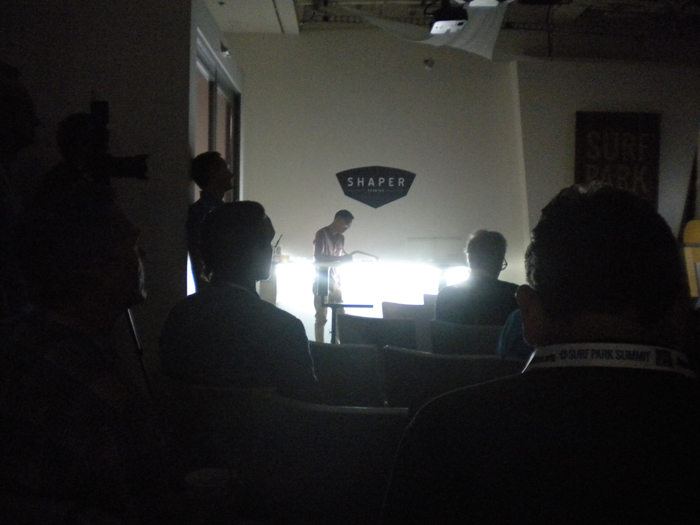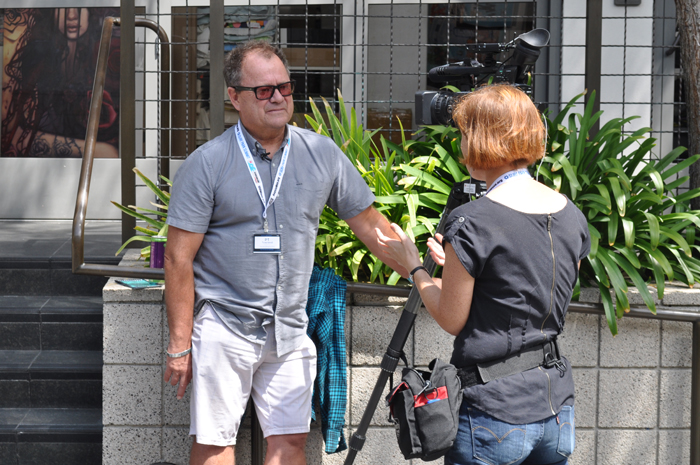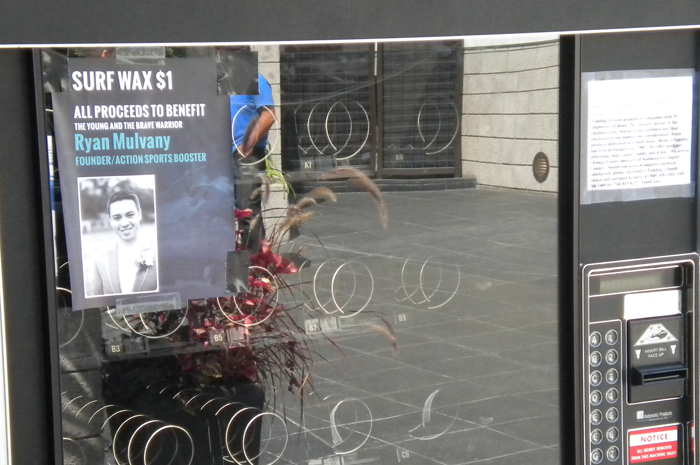 Keep up with the latest from Malakye.com - like us on Facebook and follow us on Twitter & Instagram.
---