BACK TO NEWS
EVENT: The Boardroom Celebrates Surfboards On Both Coasts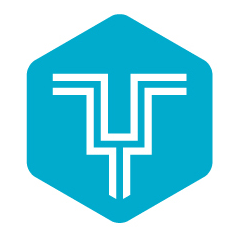 Upcoming event October 5-6 at the OC Fair & Event Center in Costa Mesa, California, to build on the momentum of recent East Coast consumer surfboard show.
Press Release from the Boardroom
Nearly 3,000 surf fans joined legendary shapers, pros, and industry leaders during The Boardroom At Surf Expo. This open-to-the-public event—which occurred in Orlando, Florida on September 7-8—perfectly set the stage for next month's The Boardroom show in Costa Mesa, California, which opens to the public at the OC Fair & Event Center on October 5-6.
"What a great event," said Right Coast shaper Allan White. "The East Coast needed this. The Boardroom brings it all back to the way it used to be. A Surf Expo with surfing at the heart."
The Boardroom is the foremost gathering for surfboard innovation and design. A roster of the East Coast's best shapers proudly displayed hundreds of boards of nearly every conceivable dimension and type. Hundreds of stoked surfers had a chance for one-on-one interaction with these top craftsman.
A highlight of The Boardroom At Surf Expo was the Icons of Foam Tribute to the Masters honoring Rich Price presented by US Blanks. Winning shaper Stu Kenson from San Diego, California, impressed judges Pete Dooley, Greg Loehr, Ricky Carroll, and Rich Price. The judging process was razor close and agonizing, but ultimately unanimous.
"Wow, I'm a little choked up," said Kenson seconds after his win. "I get this way. I've been shaping my whole life, and to win Rich's Tribute means a lot. As you guys know, being a surfboard shaper has its highs and lows. We're definitely not getting rich. But it is our passion—to make a board for a guy and have him be super stoked about it. It's a special feeling. Rich Price and I go back a way back, so this is quite an honor."
Other shapers paying tribute to Rich were Craig Cronin, Bruce Ragan, CT Taylor, Pat Rawson and Taz Yassin. Stu Kenson joins an elite list of shapers who have had their name etched upon the Mike Marshall Icons of Foam perpetual trophy. Stu also won $1,000.
Next month on October 5-6, The Icons Of Foam Tribute to the Masters will honor the late-great shaper Terry Martin, who passed away last year. An amazing roster of shapers—Mickey Munoz, Tyler Warren, Matt Calvani, Donald Brink, and Ricky Carroll—will each replicate a iconic Martin shape over the two-day event in Costa Mesa, California.
Speaking of Ricky Carroll, he solidified his rep as the king of the Shape Off during the debut of the Chunk Of Foam Challenge presented by Bubble Gum Surf Wax. This unique shaping competition was as diabolical as it was fun to watch. Three shapers were asked to shape a board out of a 8' x 2' x 2' chunk of foam with only one power tool, no templates, and no measuring devices.
Complicating matters was the board they had to replicate: "It was an Inter-Island slipper nose inspired by Reno Abellira and Dick Brewer," said The Boardroom Show Founder Scott Bass. "What made it difficult was the remarkable amount of nose rocker—nine inches—a domed 'S' deck, and reverse rocker in the tail area."
All three shapers competing in the Chunk Of Foam Challenge—Carroll, Stu Sharpe, and Juan Rodriquez—did a remarkable job given the challenge, but judges Greg Loehr, Rich Price, and Pete Dooley were united in their decision. Carroll is a three-time winner of the Icons Of Foam Shape Off, and his Chunk Of Foam win was made even more impressive by the fact that he was working with a thrown back and was barely able to walk. If that wasn't enough, once he left the shaping bay he joined his band, Lady and the Tramps, for a hit-filled set on The Boardroom's main stage. Truly a renaissance man.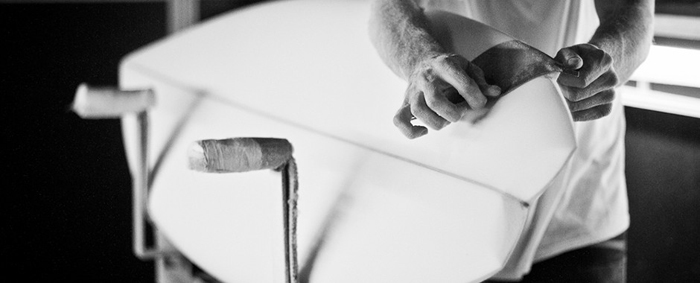 Eastern Surf Magazine, the East Coast media partner of The Boardroom, completely outdid itself with an incredible Faces & Foam Dust photo gallery, slide show, and commemorative display.
Juan Rodriguez of One World Designs took home two Best Of Show awards: "Best Wooden Surfboard" and "overall Best Of Show." Other Best Of Show highlights included Hydroflex/Roberts for "Best Shortboard," Brett Tellinger of Gum for "Best Longboard," George Robinson for "Best Sustainable Surfboard," and Lib Tech for "Best Concept Surfboard."
The East Coast version of The Boardroom may be over but not to worry, we are heading West!
Join us October 5-6 at the OC Fair & Event Center in Costa Mesa, California for the West Coast edition of The Boardroom, which will feature the Icons of Foam Tribute to the Masters honoring Terry Martin presented by US Blanks, another diabolical Chuck Of Foam Challenge, live music, movie premieres, dozens and dozens of exhibits and top shapers talking story, and a few surprise shapers you won't want to miss.
---