BACK TO NEWS
B$Z: Sport Chalet Hires Bank to Scout Strategic Partners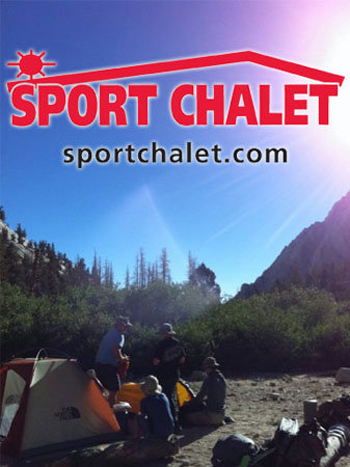 Sport Chalet Hires Bank to Scout Strategic Partners
Press Release from Sport Chalet
Sport Chalet, Inc. engaged Capello Capital Corp. to scout strategic partners who can help the California-based sporting goods retailer accelerate its strategic plan, which includes rolling out a new store format, growing online sales and beefing up its data analystics.
Capello Capital Corp. will assist the retailer in exploring a range of options including strategic partners, investors, alliances and joint ventures.
"While we lack the capital of some of our larger competitors, over the past year we have taken definitive steps to position Sport Chalet for future growth," said Craig Levra, Sport Chalet's Chairman and Chief Executive Officer. "We believe that in collaboration with the right partner, we can more expeditiously implement our growth plans across all channels and create shareholder value. We selected Cappello Capital Corp. to help us identify options to accelerate growth and realize the untapped value of our company and brand. Cappello has an impressive track record of helping companies identify strategic partners and raise growth capital, and we believe they are the ideal firm to assist us in this important endeavor."
The company is taking this step to help execute the comprehensive set of previously announced strategic initiatives designed to drive growth and reinforce Sport Chalet as the retailer of choice for premium brands and best-in-class service. These initiatives include:
•Next generation store format: June 2013 marked the grand opening of Sport Chalet's first next generation store. At 27,000 square feet, the downtown Los Angeles store is significantly smaller than the traditional Sport Chalet store. The smaller, more flexible floor plan allows for rapid reset of fixtures and displays to best reflect changing customer needs and preferences. Based on the early success of the new store, the company believes there are opportunities for geographic expansion inside and outside of its core markets utilizing the new format.
•Online Store Growth: Sport Chalet's online platform is already an important growth driver for the company, with a year-over-year sales increase of 38% during the quarter ended June 30, 2013. The online store is also an important tool in introducing the Sport Chalet brand and products to consumers outside of the company's core west coast markets, with almost half of online sales coming from states where Sport Chalet does not have stores. These states offer opportunity for additional online growth and may also become attractive locations for new stores. Sport Chalet plans to continue to add services, such as its vendor direct-to-customer drop ship services, and to invest in marketing initiatives designed to drive customers across the country to its website. The company's recently launched Team Sales website is another long-term and differentiated growth and expansion opportunity.
•Leveraging Technology and Data: Sport Chalet leverages its technology and data collection capabilities to enhance customer service. The company plans to continue to invest in technology and data to drive sales through personal customer marketing campaigns, to tailor the merchandise mix to customer preferences in each store and market and to optimize inventory.
•Mobile and Digital Leadership: The company is dedicated to offering industry-leading mobile and digital access to capture customer attention and product sales and to engage with customers when and how they choose.
•Local Marketing Programs: Sport Chalet connects with the communities it serves through local marketing and community-based merchandising programs. The company intends to strengthen its brand identity in local markets through innovative programs, including micro-merchandising initiatives.
"We are excited to be working with Sport Chalet to identify the best possible strategic growth partner or alliance," said Alexander L. Cappello, Chairman and CEO of Cappello Capital Corp. "Sport Chalet has a well-established brand and operates in attractive core growth markets in the western U.S. They are truly the experts, offering a unique selection of performance and premium brands, the highest quality merchandise and best-in-class service. We are very impressed with Sport Chalet's strategic initiatives developed to drive growth and shareholder value, including the new next generation store format, for which early operating results appear encouraging, and we anticipate strong interest from potential strategic partners."
---