Back to News
B$Z: Hookit Selected as a Finalist in 26th Annual Connect Most Innovative New Product Awards
September 25, 2013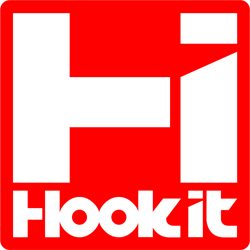 Hookit Selected as a Finalist in 26th Annual Connect Most Innovative New Product Awards
Press Release from Hookit
SAN DIEGO, Calif., September 25, 2013 – Hookit, the San Diego based action sports and athlete technology platform, announced today that its Hookit Index (www.hookit.com/ai) has been selected as a finalist in the Sport & Active Lifestyle Technologies category for the 2013 Most Innovative New Product Awards, sponsored by CONNECT. CONNECT, a regional program that catalyzes the creation of innovative technology and life sciences products in San Diego County, continues its twenty-six year tradition of honoring San Diego's leaders of innovation and groundbreaking new products with the annual award.
"I've personally had a long history with CONNECT and the amazing programs they run to support local entrepreneurs and businesses. We are honored to have been selected as a finalist for this year's Most Innovative Product Awards," said Scott Tilton, CEO, Hookit. "It is an exciting moment for us to be recognized for this new product especially during a time when there is so much cool innovation and evolution happening all around us."
The Hookit Index developed a proprietary algorithm and ranking engine to quantify and measure athletes' exposure, fan engagement and sponsorship value in this new age of social sharing and interaction across Facebook, Instagram, Twitter and Hookit. Mobile devices, tablets and computers are the go-to devices for athletes to engage their fan bases and build their personal brand and influence.
Hookit began as a platform to 'Support the Athletes'. With that in mind, this is the first digital tool that allows athletes, fans, brands and the sports industry to follow, in real time, athletes' exposure and influence across the constantly changing, complex world of social media. In less than a year, hundreds of partnerships have been established with professional athletes, brands and media properties who are utilizing this new data to evaluate various business and sports marketing initiatives.
Initially launched in action sports, Hookit is now tracking nearly 1,500 athletes and 400 brands in 15 sports categories. Custom dashboards have been created for major partners like ESPN X Games and Street League Skateboarding to watch in real time which athletes were trending during major events. Hookit is rapidly evolving its index to add new markets and additional forms of digital media to include in its proprietary tracking and ranking system.
The CONNECT Most Innovative New Product Awards ceremony, to be held at the Hilton La Jolla Torrey Pines on Dec. 6, will honor product innovation in the following categories: Aerospace & Security Technologies, Communications & IT, Hardware & General Technology, Life Sciences – Diagnostics & Research Tools, Life Sciences – Medical Products, Mobile Apps, Software, Sport & Active Lifestyle Technologies and Sustainability.
"This year's finalists are among the strongest we've seen," said Tyler Orion, interim president, CONNECT. "In the 26 years we've produced the MIP Awards, we've seen San Diego County continue to produce impressive technology innovation across a broad range of industries, and selecting winners from among this year's group of finalists will be an exciting challenge."
The 2013 Most Innovative New Product Awards receive generous support from lead sponsors Life Technologies and Qualcomm, as well as supporting sponsors including AmericanWest Bank, Barney & Barney, Cox, Cymer, D&K Engineering, Hughes Marino, Kaiser Permanente, Knobbe Martens, Merck and PricewaterhouseCoopers.
For the complete list of winners and other information please visit the Most Innovative New Product Awards website.
About Hookit
Hookit is the most powerful digital marketing platform for action sports. Monster Energy, Dunlop, SPY, GoPro, Recon Tour, Jeremy McGrath, Aaron Gwin, Ryan Guettler and over a million other athletes, brands, spots, events and media partners use Hookit. We exist to support the athletes by plugging them into our growing network. Join the Movement — find Hookit on your phone or www.hookit.com
About CONNECT
CONNECT is a regional program that catalyzes the creation of innovative technology and life sciences products in San Diego County by creating an environment in which inventors and entrepreneurs have
access to the resources they need for success. Since 1985, CONNECT has assisted in the formation and development of more than 3,000 companies and is now widely regarded as one of the world's most successful organizations linking inventors and entrepreneurs with the resources they need for commercialization of innovative products. As a result, the program has been modeled in more than 50 regions around the world – most recently in New York City, Bogotá, Colombia and Saudi Arabia. To learn more about CONNECT, please visit www.connect.org or call 858.964.1300.
---