BACK TO NEWS
B$Z: SaltCityOptics.com Announces Extensive Action Sports Eyewear Selection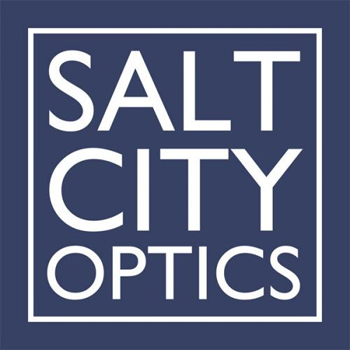 SaltCityOptics.com Launches Premium Prescription Eyewear Store Online
Press Release from SaltCityOptics.com
October 1, 2013 (Salt Lake City) – SaltCityOptics.com, the premium online prescription eyewear store, is announcing its extensive offering of prescription eyewear from the best brands in action sports today. These brands include Oakley, Smith, Electric, Von Zipper, SPY, RAEN, IVI, Zeal, Ray-Ban and Arnette. SaltCityOptics.com is taking its charter of providing its customers with a simple and exemplary experience and matching it with its passion for the great outdoors.
"Whether you are from Salt Lake City, or any location where the outdoors is a part of everyday life, you will appreciate what we are trying to accomplish with SaltCityOptics.com," said Steve Genzler, founder and CEO of SaltCityOptics.com. "Our employees not only know and understand eyewear; they have a passion for the outdoors and spend time in the mountains pushing our products to the limits. Our approach is to combine our collective history in the optical industry with e-commerce expertise and fanatical customer service to provide a customer experience that is different, and superior, to what currently exists in the market."
Until SaltCityOptics.com was launched by action sports industry eyewear and e-commerce veterans earlier this year, athletes had limited choices on where to get eyewear that met their rigorous physical demands – and most relied on the selection at a local optometrist or depended on the fashion-heavy e-commerce sites that didn't focus on their outdoor activities. The SaltCityOptics.com staff is focused on providing options to an audience that has been largely ignored.
Visit the store at SaltCityOptics.com and connect with the brand here:
- Facebook
- Twitter/Instagram: @SaltCityOptics
- Pinterest
- Google +
- YouTube
About SaltCityOptics.com
SaltCityOptics.com is the premium online prescription eyewear retailer offering the best brands in sports, fashion and for the active lifestyle. The Salt Lake City-based company's superior customer service guides the customer through the prescription eyewear purchase, making the process simple and familiar. For more information on premium prescription eyeglasses, please visit www.saltcityoptics.com.
For more information, contact:
Ashton Maxfield
949.289.6493
ashton@masterplanpr.com
---