BACK TO NEWS
GEAR: Electric Launches Premium Watch Range
Electric Launches Premium Watch Range
Press Release from Electric
On October 2nd, Electric launched a killer new watch range at their Watches Preview event at La Favela in Bali, bringing together Electric Visual supporters and retailers for an exciting evening of mingling that included La Favela's signature dishes and drinks. The launch party started off at 7pm and ended late at night with the help of La Favela's DJ "Diamond District LBS".
Brand Manager Peter Dodd from Australia flew in especially for the event, sharing his knowledge and passion for Electric's new watches with the guests from Jakarta and Bali. Throughout the evening the guests were able to get familiar with the products, while Peter highlighted the 2013 revitalized Electric identity, re-engineered logo, the fresh new website, the many features of the new watch line and much, much more.
The watch preview was a great opportunity to learn more about the Electric brands progressive position, which is now going beyond the core surf retail channel and is positioning itself as a global, premium, sport and lifestyle accessory brand.
For more information please contact marketing@menikmatidistribution.com or visit http://www.electricvisual.com/electric-watches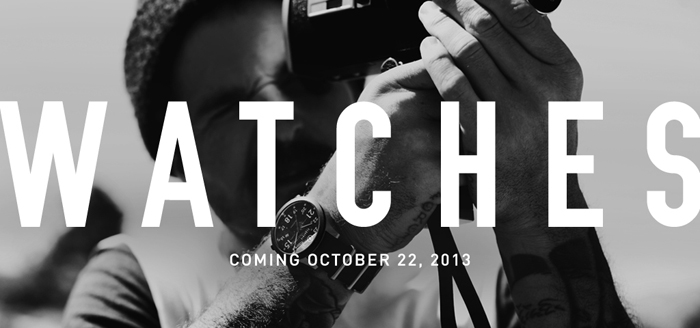 About the watches
Man's love affair with the watch is centuries old. An accessory that not only defines the space of time, but defines the person who is wearing it. The heritage, style and craft of the watch can be compared to the design of a custom car, motorcycle, or any object of desire that carries with it a purposeful functionality. It's the precision, detail and functionality of the watch that drew us to develop our own.
Electric's history of developing top quality functional accessories with timeless style creates the perfect context for the introduction of watches to our world. Reengineered classics, born from the spirit of the iconic styles of our past, twisted and modernized for today. The finest materials and craftsmanship create an unprecedented level of value in our line. Join us in celebrating our debut collection over the following pages, this is just the beginning...
About Electric
Founded in 2000, Electric is a global, premium, sport and lifestyle accessory brand rooted in southern California's rich action sports, music, art and customization culture. Electric's unrelenting approach to the elevation of style, quality and function in it's products has earned the brand a renowned position. Today, Electric designs and markets an extensive line of sunglasses, snow goggles, backpacks, luggage and accessories through a primarily action sport and sporting goodsglobal retail network including the Americas, Europe, Japan, China and Australia.
In 2011, Electric was acquired by Kering (formerly PPR) a worldwide leading Luxury, Sport and Lifestyle group specializing in apparel and accessories. Other brands within the group include Gucci, Bottega Veneta, Saint Laurent, Alexander McQueen, Balenciaga, Brioni, Stella McCartney, Christopher Kane and Sergio Rossi. The Kering group empowers its coherent assemble of brands to reach their full potential. Their brands are distributed in more than 120 countries; they employ over 47,000 people worldwide and in 2011 generated revenues of €12.2 billion. For more information visit the Electric website: www.electricvisual.com
---