BACK TO NEWS
EMP: Billabong names Ed Leasure President of Americas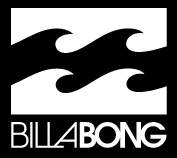 Billabong names Ed Leasure President of Americas
Press Release from Billabong
Ed Leasure has been appointed acting President of the America's, bringing 30 years of surfing industry, retail and brand experience to the role. Billabong CEO Neil Fiske said he asked Ed to step in to the interim role as he continued a strategic review of Billabong's operations globally.
"Ed is a highly successful entrepreneur and recognised leader in the surf industry with a track record of success in every business he has led," said Billabong CEO Neil Fiske. "He's also been involved in every aspect of our business -- wholesale sales, retail, merchandising, operations and branding. He has good merchant skills, has walked in the shoes of our specialty retail accounts, and knows how to build businesses."
Opening his first surf store in Florida in the late seventies Ed wrote to the then Australian-only operation in an attempt to secure an order of Billabong boardshorts before going on to be one of the first licensees to carry the product in the United States.
Mr Fiske said Ed would be starting in the role effective from today. Colin Haggerty, who was asked by the Board to step into the role on a temporary basis in December 2012, is returning fulltime into his role of focusing on Billabong's retail operations.
Ed started Quiet Flight Surfboards in 1979 with his brother while a student at the University in Florida. They quickly turned it into one of the largest surfboard manufacturers in the US with a team of riders that included Kelly Slater, Matt Kehkle, CJ and Damien Hobgood, among others. A retail store set up later that year in Cocoa Beach to increase board sales was the beginning of a wider and highly successful chain across the US.
Along with being among the first to sell the iconic boardshorts in North America Ed worked with Billabong in setting up their flagship Times Square store in 2005. He sold his business to the Company three years later being appointed to run the East Coast retail operations, his most recent role being President of Retail for the United States.
"With 30 years of Billabong experience, I'm just as convinced of the potential today," said Mr Leasure. "It's a period of transition for the Company here but the breadth and depth of talent we have across the team combined with a commitment of resources to build the business makes it a very exciting time to step into this role."
---