BACK TO NEWS
Industrial Profile
10/11/2013
Meredith Dalenburg, Managing Race Director for Ragnar Relay Series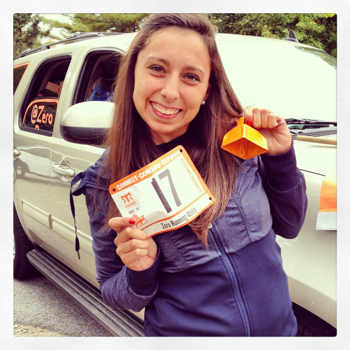 Meredith Dalenburg, Managing Race Director for Ragnar Relay Series
In the Ragnar Relay Series, teams of 12 run a 200-mile relay over the span of two days and one night. Events are held at some of the most gorgeous destinations across the USA and Canada, including the Florida Keys, Southern California, Niagara/Ontario, and Las Vegas, to name a few.
There are two events left on the schedule for 2013, and the upcoming race in Las Vegas on November 8-9 will be the final one of the year. Meredith Dalenburg has been spearheading preparations for Ragnar Vegas since she joined the company as a Race Director in December of last year.
We interviewed Meredith to get the scoop on what her experience was as the director of the recent Chicago relay and we asked her how she managed to land her dream job at Ragnar Relay Series after her recent promotion to Managing Race Director.
How has it been preparing for the upcoming Ragnar Relay in Vegas?
The planning process for each race in our series takes about a year, so the planning has been coming along since I started with Ragnar last December.
Throughout the planning process, there is a timeline all the race directors follow to help everything stay on track and keep our stress levels low. Right about now, when we are one month from the race, preparation gets very hectic. Double and triple checking every detail to make sure everything is ready including permits, food, inventory, maps, vendors, sponsors, venue layouts, etc. It's crunch time, but we do it so that when race day hits we are giving our runners the best Ragnarly experience they can possibly have.
How was your experience directing the Chicago relay held earlier in the year?
Chicago was a mix of experiences for me. I started with Ragnar in December 2012, and Chicago was the first race I was in charge of. As with any new job, there is a big learning curve to tackle to be successful with your first event in a new company.
So in many ways, Chicago was a big learning experience for me to really understand how the production of these races works. But more importantly, directing the Chicago relay was more fun than I could have ever imagined while "working"! Race weekend hit and experiencing a 200ish mile race that you planned, seeing the runners experience your event and loving it, is one of the most rewarding feelings.
You recently became a Managing Race Director for Ragnar, what does your current role entail?
As a race director in our department, everyone is in charge of two races per year.
There are three managing race directors in our company, and we take on only one race per year, but have the added responsibility of managing the race directors who plan the other races throughout the year. We make sure they are on track with the planning process and assist when necessary working through any problems.
Our job is really to make sure that when race day hits, the race is happening, and they are ready for it.
How did you initially get involved with Ragnar?
Before working for Ragnar, I worked for The George Washington University in the Athletics and Recreation Department. Each year in our Campus Recreation facility, the department would host a health fair with multiple vendors attending promoting their product or event.
In 2011, there was a Ragnar booth at our event. My friend and I spent some time talking with the staff member working the Ragnar table and were instantly convinced that this was an event we needed to participate in.
Ragnar Washington DC 2011 was my first Ragnar that I participated in, and I was hooked. A little over a year later, I moved from Washington DC to Utah to work for Ragnar, and here we are today.
How many events have you been involved with as a race director?
Las Vegas will be the second race that I have directed. I have worked at 8 of the 15 of our other races this year, including one of our trail races.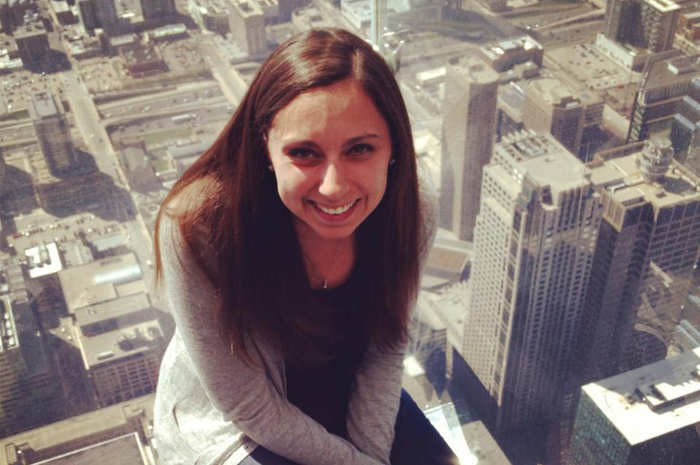 Meredith travels across the country to work for Ragnar and got her start with the company after participating in a race herself.
How many Ragnar Relay's have you run in personally and how was your experience?
I have now participated in 3 relays myself: DC in 2011 & 2012 and Adirondacks in 2013. After my first race, I described it as "life-changing", and each time since has been nothing less than amazing.
It sounds like such a crazy endeavor: 200 miles, relay, overnight, barely any sleep, running lots of miles. But once you're there, and running with some of your best friends (and possibly some complete strangers too), there is something so magical that happens in that 48 hours.
You connect on a whole different level with yourself and your teammates as you conquer those miles together. And really, the entire journey is a celebration.
One of the most unique things about Ragnar is ability to take running from the individual sport you do with headphones in on trails or in the city, to a true team sport where you have more support than you ever imagined from your team and every other team along the course while you travel through some of the most beautiful countryside.
How involved are you with the Ragnar Trail Relay series?
Ragnar Trail is part of our company as a whole, we all operate under the same roof and support when we can.
A lot of our road employees have worked at trail races this year, but for the most part the trail series operates as a separate entity.
After having been with Ragnar for nearly a year, where do you see yourself this time next year?
At this time next year I will be getting close to putting on our Las Vegas event for a second year, and excited for some of the changes I'm hoping to make on the course next year!
What has been the biggest challenge during your time with Ragnar?
My biggest challenge was the move from Washington DC to Utah. I lived in the DC metro area for almost four years, and moving 2,000 miles across the country was never really the "plan" for my future.
But, sometimes your dream job turns into an actuality, and I would have been crazy not to take it. Once I made the decision and moved here to Utah, I've been glad I did it. I'm busier than I've ever been, but I get to meet some of the most amazing and inspiring runners, travel around the country and put on awesome events in beautiful locations around the country with my coworkers and friends.
What's the best part of your job?
That's an easy one: race weekends. The energy and enthusiasm that surrounds every second of a race weekend makes the hard work and lack of sleep completely worth it. Our staff, volunteers, and runners all know what I'm talking about.
Do you have any advice for a first-time runner (with limited running experience) as we approach the start of Ragnar Vegas?
I often operate in lists of four as much as possible, so here we go:
1. We are about a month out, so at this point if you haven't been training you better get on it! A training plan is important, as well making sure at least once a week you are running twice in one day. Run once in the morning, wait about 6-7 hours, and then run again. It will help you to know what running on tired legs feels like.
2. Pack for hot and cold (it might be snowing at the start line!), and don't just pack running clothes, you will want comfortable clothes for when you are inbetween runs.
3. Read the race bible! But if you don't want to read all 30 pages then it is most important that on race day, you listen to your safety briefer. They will give you some great tips on racing to get through the course safely and efficiently.
4. Decorate your van, get team tshirts, create playlists or CDs for the car (my team will get a "theme song" for each person and then play it for them whenever we pass them on the course or at an exchange), have dance parties, make new friends, do everything you can to enjoy the experience!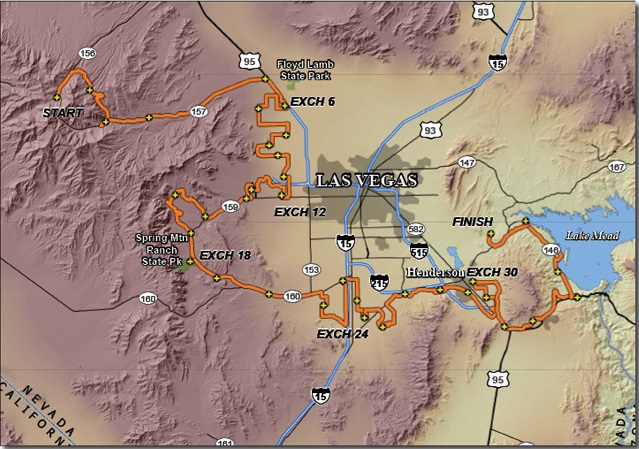 Find your next Ragnar by visiting ragnarrelay.com and be sure to check them out on Facebook, Twitter and Instagram.
---