Back to News
Incipio Q&A with CEO Andy Fathollahi
October 16, 2013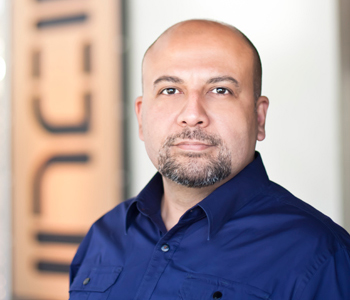 Incipio Q&A with CEO Andy Fathollahi
Incipio Technologies was founded in 1999 by current CEO Andy Fathollahi in his parent's Orange County garage with a small initial investment to address the growing need for protective accessories for the latest mobile devices. And with the recent acquisition of BRAVEN, a leader in water resistant portable speakers, coming just a year after the company bought TAVIK, an apparel and accessories company, Incipio is poised to create an even more diverse product offering to support its customers in the increasingly connected mobile world.
Today, Incipio continues to engineer state-of-the-art gear for all major brands in the space, including Apple, Samsung, BlackBerry, Google, LG and more, and is well-known as one of the fastest growing private companies in Southern California with five global offices, including the new 160,000-square-foot headquarters in Irvine, Calif.
We interviewed Andy Fathollahi, the CEO of Incipio, to get the scoop on how the past 14 years have been for him since starting the company and we asked him how he has positioned Incipio to match market demand in the ever-expanding mobile device market.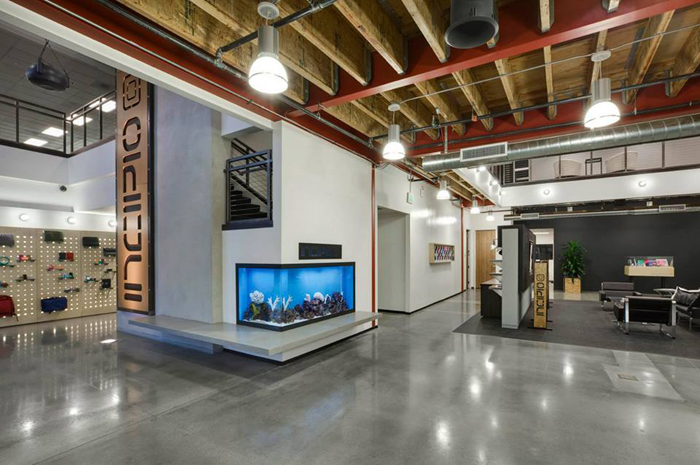 You are now a triple-threat owner, with Incipio's recent acquisition announcement of BRAVEN, a leader in wireless speakers, coming just over a year after the company acquired the Southern California lifestyle brand TAVIK - what is your role with each company?
I act as CEO for Incipio, BRAVEN, and TAVIK and I have another acquisition in sight.
Why do you feel BRAVEN was a good fit?
BRAVEN is a good fit because it puts us in a direction that is aligned with our goals but in a less crowded space that is more in tune with our business today. The business is not just cases and accessories, it is a space that is more about technology and lifestyle technology products.
What plans do you have to cement BRAVEN as part of the Incipio family - can you share any exciting projects in the works or set to release?
We've merged the BRAVEN family and Incipio family just as we have done with TAVIK. BRAVEN and Incipio are working really well together, from engineering to marketing and we have some really exciting BRAVEN products coming out that capitalize on Incipio's customer base and design capabilities.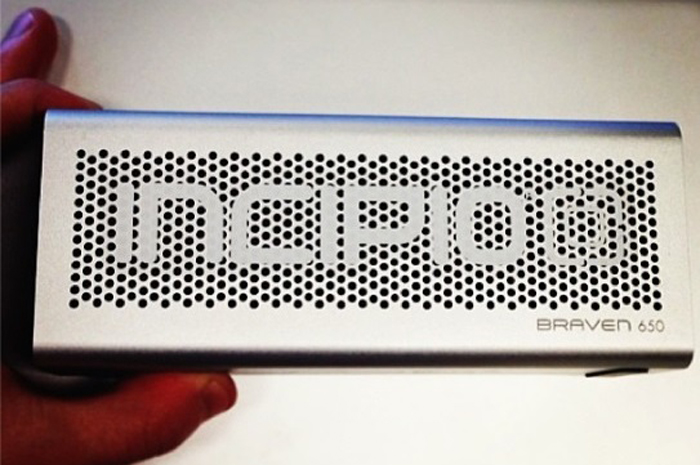 Incipio recently participated in the Shmooz, Malakye.com's version of a professional Job Fair & Networking event, at Agenda in Long Beach and at Outdoor Retailer in Salt Lake City – can you speak about the company's expansion into the action sports and outdoor markets and how BRAVEN and TAVIK fit in?
Malakye's Shmooz Job Fair was a great way to recruit individuals for a wide range of positions we are hiring for, including sales, marketing and product development. We think that Utah and Southern California are great places to recruit talented people for TAVIK and BRAVEN with our lifestyle focus and the tremendous amount of talent available in those regions.
The launch of the iPhone certainly ramped up business for Incipio - how do you feel the company participated in the birth of the Apple ecosystem?
We were one of the first widely distributed mobile device accessory brands for the first iPhone and it has picked up ever since. We are very grateful in our success but it was about getting that first change to go big. It really helped us out.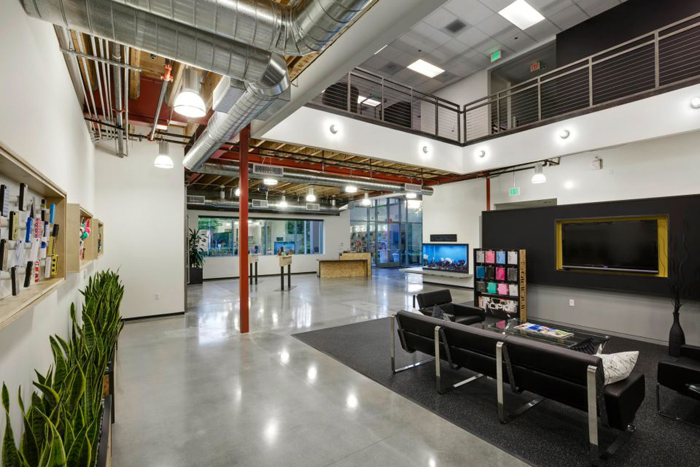 Can you talk about the new office you designed for the team in Irvine, Calif. and how the environment has helped create an awesome company culture unique to Incipio?
The unique, industrial design of Irvine's headquarters includes exposed ceilings, exposed ducting and custom Masonite barn doors. Our space is eco-friendly using sustainable office materials and energy saving technologies, producing eco-friendly packaging, etc.
I wanted a collaborative and flexible design that encourages multiple teams to work together. Incipio provides the staff a place to escape and stay active on-site. We have a full gym that consists of ellipticals, treadmills, weights and flat screen TVs. A recording studio/sound room that offers a place for our employees to test our audio line or record music in a controlled, high-tech environment. We also have a large and open lunchroom that provides the staff with access to TV, foosball, and has indoor/outdoor seating for up to 250 people. We are also able to treat our staff with prepared breakfast and lunch with our in-house chef.
The mobile device market has obviously expanded tremendously in the past 14 years - how has Incipio grown to match market demand?
The market has grown but our company continually outpaces the growth of the market. We are doing really well.
What made you believe Incipio would be a successful company when you launched in 1999, a time when the accessories demand for mobile products was a fraction of what it is today?
I don't know if I knew Incipio would be a success, but I had a passion for manufacturing and creating product. I was not sure where the business would go but I knew that I wanted to make something and run a business. That's where it started. Just wanted to do something that I liked doing.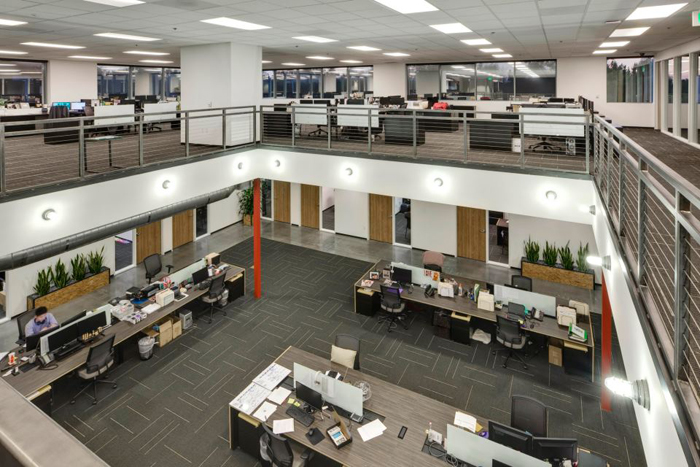 Can you share any milestones or key moments in Incipio's history that has led the company to where it is today?
All of our milestones that have taken the company to where it is today have been closely related to our building moves – every time we have moved facilities we are able to provide additional services because of the new resources the facilities allow us to have.
What is the best advice you've ever received?
Don't wait - whatever you're going to do start now.

What's the single most rewarding aspect of your job?
The people I work with everyday.
How does a day in the life of Andy Fathollahi today compare to a day in the late 90s?
I'm a lot more disciplined. I have a lot more structure in my life. Back then, it was more about putting out the biggest fire first.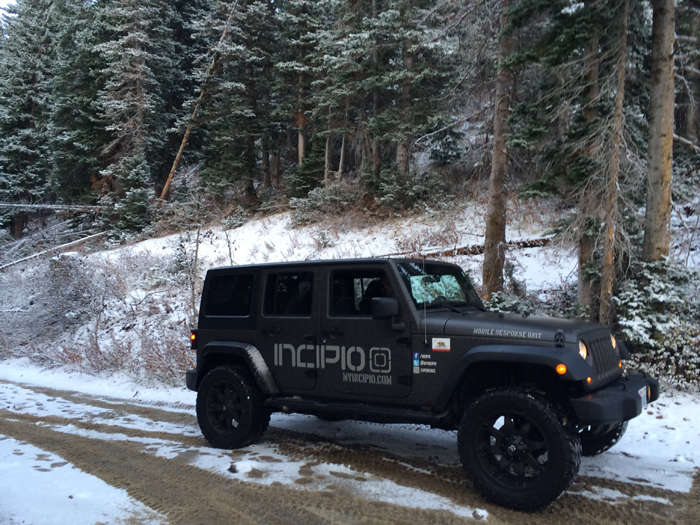 Keep up with the latest from Incipio at incipio.com! And be sure to check out tavik.com and braven.com.
---