Back to News
Aaron Muller, Founder of Go Gear (formerly Canadian Cartel)
October 18, 2013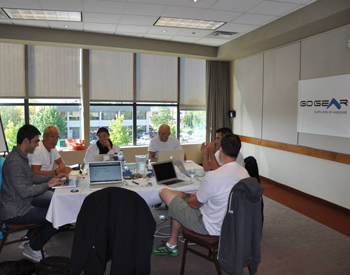 Aaron Muller, Founder of Go Gear (formerly Canadian Cartel)
In 2011 Aaron Muller co-founded Canadian Cartel, an innovative website that has grown to become Canada's leading online private sales destination for the best action and adventure sport products, as an excess inventory reduction solution for Canadian Suppliers.
Now, less than two years after Canadian Cartel's initial launch, Aaron is partnering with Jardine Capital Corporation to rebrand the site, which will re-launch as gogear.ca in November of 2013. Aaron, who started his career in traditional retail before starting Canadian Cartel, will serve as General Manager and Director of Merchandising for Go Gear.
We interviewed Aaron to get the latest on Canadian Cartel's rebranding to Go Gear, to find out what exactly he does for the company, and we asked him to share some advice for anyone interested in starting a career in retail.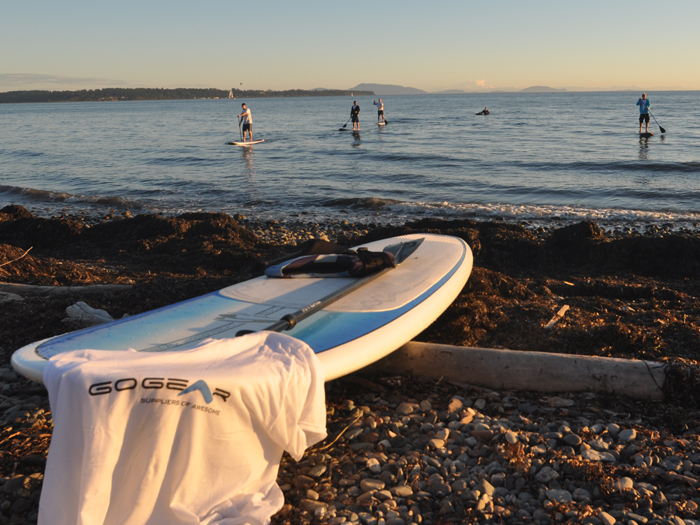 How have the last two years been for you since launching the site?
I am not going to lie, there were some very difficult times both personally and financially. Every once in a while we would get a taste of success whether it be a huge event or getting to work with a great brand. As cliché as it sounds these were the things that kept us going along with the belief that we as a team could make this work.
How did you initially get involved in the industry?
I was a teenage kid that loved snowboarding, and got a job working in a general sporting goods shop that sold snowboards. When the owner retired his son wanted to open a specialty skate and snowboard shop and have me manage it. I was smart enough to say I would only do it if I could be an owner. So I sold everything I owned at the time put my money in and became 10% owner of Fluid Sports. I was 18 and had no idea how to run a business. Within 2 years I was able to buy my partner out and grow to a 4 store retail chain over the next 17 years.
What lessons do you take from your previous brick & mortar experience that is most useful for you today?
Culture. Back then, we had staff that would have literally taken a bullet for us, and it was because of them that we were successful. When you surround yourself with a team of positive people with the same goal, the results are amazing.
What have been the challenges?
Trying to find funding sucks. We had proven our model but needed some capital to grow. We presented to many VC's and angels, but it seemed everyone was looking for a home run instead of a base hit.
With the upcoming rebrand, will the business model change?
No the business model will stay the same with some small tweeks. What we did discover is that we needed to broaden our markets. Skate, snow, surf was great to start with but the larger market is Adventure Sports. With this shift to an older demographic we felt it important to switch up the name, which is why we are moving to GoGear.
What does this mean for Canadian Cartel users?
It means that the people that have grown and supported us up to now are going to see huge improvements in how the site works, the brands that are available and shortened shipping times. For new customers they will be impressed with a pretty slick site and customer experience.
What is the current number of members and what is the target moving forward?
We are happy with the number of people that we have but will be even happier when we can add a couple of zeros behind that number.
How did you initially form a relationship with Kevin Jardine and what steps led to the eventual business partnership between Canadian Cartel and Jardine Capital Corporation?
I cold called Kevin in 2002 when he sold Sport Mart to the Forzani Group. I congratulated him on his sale and asked him some questions on the process because I was looking to sell my retail shops at that time. We only had the one conversation but I got a great vibe from him. Eleven years later a mutual friend re-introduced us and everything just clicked, we were able to put together a deal in a very short amount of time.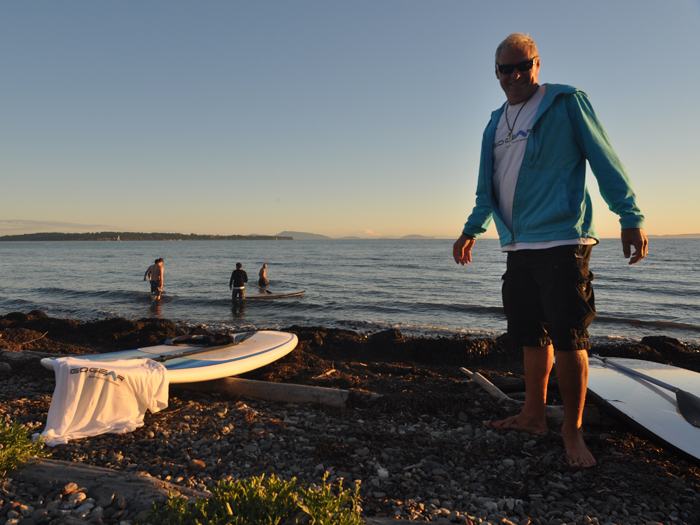 Where do you the site in another two years?
When you asked back in 2012 there was no way I could have predicted to be where we are today, so who knows…With the team we are building and the experience of Jardine Capital behind us. I have to say it again –the possibilities – they are limitless.
In your Company Q&A for Malakye.com in 2012, you were asked about direct competition for the site and you reported "No currently we are the only site supplying Action Sports and outdoor adventure products exclusively to the Canadian market." Have things changed?
Yes, there have been a few sites that have come along that are doing a great job. Canada is a big place; I think that anyone generating interest in flash sales sites is good for business. It also serves as a great motivator to continually push forward, or someone else will.
What has been the biggest reward for you during your journey with Canadian Cartel?
Not having to punch a clock and having time to spend with my family. I have put in a lot of hours but it has been on my terms, I have been fortunate enough to work from home before my kids started school, that time has been amazing and irreplaceable. My son started Kindergarten this year and we are in the process of opening up an outside office. New adventures are starting for both of us.
Do you have any advice for someone looking to getting into action sports retail?
Yes - Don't do it! Joking aside, it would be the same advice I offer anyone starting a business.
Make sure you pick something you love and are good at. Don't worry about the financial rewards…If you are passionate about what you do you and are talented you will excel in that field and the money will come.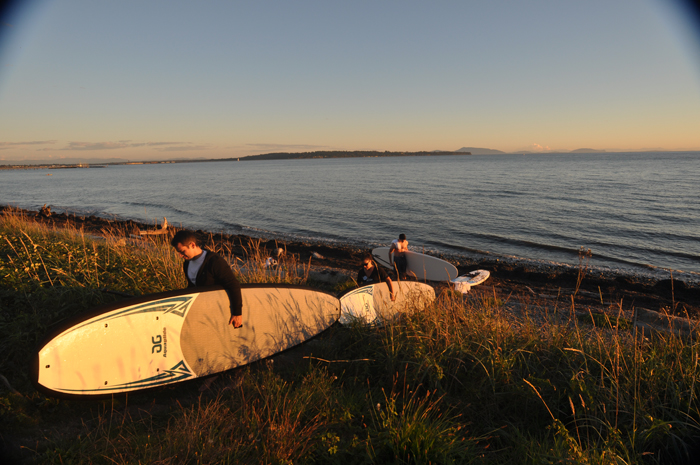 Any last words?
Yes, just a big thank you to all the friends, family, brands and members that have supported us from day one. I am excited to see where this new chapter in our business will take us, and happy to have them all along for the ride…Think Big.
Make sure to bookmark gogear.ca in anticipation of the site re-launch on November 5. In the meantime, head over to canadiancartel.com to check out the current site and get your hands on the gear you'll need for the upcoming winter.
---