BACK TO NEWS
B$Z: Hawai'i SEED Named 2013 SURFER Poll Agent of Change
Hawai'i SEED Named 2013 SURFER Poll Agent of Change
Press Release from GrindMedia

SAN CLEMENTE, Calif. — SURFER Magazine is proud to announce Hawai'i SEED as the 2013 SURFER Poll Agent of Change award recipient and beneficiary of VIP table sales. The prestigious award will be presented on Dec. 6, 2013 at the 43rd annual event honoring surfing's best athletes, films, and performances of the year. Fans can watch the show via webcast at Surferpoll.com, when it airs live from Turtle Bay Resort on the North Shore of O'ahu during the Vans Triple Crown of Surfing.
Each year, the Agent of Change award recognizes an individual or organization making a difference in the surfing community. Hawai'i SEED is the recipient of the sixth inaugural award with predecessors including Jack Shimko and Paddle2Live (2012), Operation Amped (2011), the Mauli Ola Foundation (2010), Dr. Dave Jenkins for his work with SurfAid International (2009), and Dave Rastovich for Surfers for Cetaceans (2008).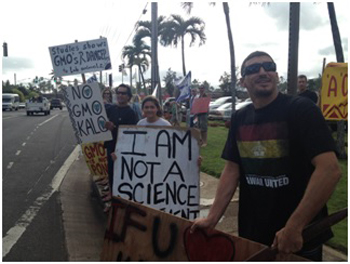 Hawai'i SEED is a non-profit organization and coalition of grassroots groups, farmers, activists, and communities from five islands working to educate the public about the risks posed by genetically engineered organisms (GMOs) and to promote diverse, local, healthy, and ecologically sound food and farming.
"This year we are honored to be able to support the efforts of Hawaii SEED and acknowledge their efforts over the past year," says SURFER Publisher Tony Perez. "Hawaii SEED has fought to bring awareness about the threat of GMOs and fight for tighter legislation in Hawaii."
Hawai'i SEED works in conjunction with outer-island organizations and plans to use this donation to further the work being done by 'Ohana 'O Kaua'i, a group of local residents committed to activating community involvement and dedicated to restoring the voice of the people to preserve and protect Kaua'i's environment.
"The Agent of Change is such a prestigious award," says Mary Lacques from Hawai'i SEED, "and hopefully this award will help grow the awareness of Kaua'i's struggles in an international way. 'Ohana 'O Kaua'i works tirelessly to educate residents, visitors, and often times the international community about the threats to Kaua'i's cultural and natural resources. As a founding member of 'Ohana 'O Kaua'i, Dustin Barca has galvanized his island community into positive action by being the conduit for this collective voice—always with aloha and the grace and humble spirit of a warrior dedicated to a lifelong struggle to protect his ocean home. This award will be an incredible boost to continue these educational efforts."
"As a recognizable member of the surfing community, Dustin Barca has done tremendous work to bring these issues to the forefront of the surf world," says Tony Perez. "We are happy to recognize him, as well as all the work being done by 'Ohana O' Kaua'i. There is a long road ahead for these groups, and we will continue to support them on their road to victory."
Voting for the 2013 SURFER Poll is still live through Nov. 1, 2013 at Surferpoll.com or by using the voting widget at Surfermag.com. The 43rd annual SURFER Poll Awards will take place Dec. 6, 2013, at the Turtle Bay Resort on the North Shore of O'ahu, Hawai'I, during the Vans Triple Crown of Surfing. Attendance is by invitation only, but the event will stream live to the world at Surferpoll.com beginning at 7 pm HST (9 pm PST, 12 am EST).
Working media are invited to attend and cover the event. To request attendance, please fill out the credential request form here.
Special thanks to SURFER Magazine partners FIAT, GoPro, House of Marley, KRU Vodka, Leatherman, Martin Guitars, Red Bull and Turtle Bay Resort for helping to bring the biggest night in surfing to life.
About SURFER
In 1960, SURFER Magazine began as the original. After a long history of delivering provocative and insightful editorial features, revealing interviews and award winning state-of-the-art photography, SURFER remains the authoritative voice of the surfing world and thus earned the moniker "the bible of the sport." The SURFER brand has also grown to include Surfermag.com, Fantasy Surfer, and the SURFER message boards. All of these assets combine to make the SURFER network the most current and reliable channel of information to the surf community. The magazine is published by Source Interlink's GrindMedia, which reaches more than 22-million active sports enthusiasts through an integrated network of magazines, online properties, events and television programming. To learn more, visit surfermag.com
About GrindMedia
Source Interlink Media's GrindMedia is the world's largest action/adventure/outdoor media company, with 29 leading media assets featuring brands such as GrindTV.com, SURFER, SURFING, TransWorld SKATEboarding, Bike, POWDER, TransWorld Motocross, Snowboarder, Canoe & Kayak and more. GrindMedia reaches more than 40 million engaged consumers every month through its print, online, mobile, TV/video and events. Delivering significant reach across both action sports enthusiast and various in-market consumer audiences, GrindMedia also produces more than 40 leading events and webcasts such as Surfer Poll Awards, TransWorld SKATEboarding Awards, Powder Video Awards, Lowers Pro and EnduroCross. GrindMedia is also the exclusive action and adventure sports content provider for Yahoo! Sports. To learn more, visit grindmedia.com.
---