BACK TO NEWS
B$Z: Surf Industry Employees Benefit from Marketing-Focused Boot Camp P.M.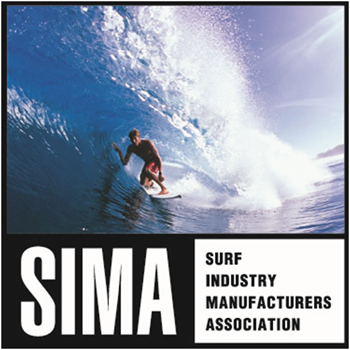 Surf Industry Employees Benefit from Marketing-Focused Boot Camp P.M.
Press Release from SIMA
ALISO VIEJO, Calif. (October 23, 2013) – SIMA Boot Camp P.M. saw more than 90 attendees from 45 differentsurf industry companies at Tuesday's event. This marketing-focused Boot Camp P.M. featured a presentation from Douglas Van Praet, Executive Vice President of a leading ad agency, Deutsch LA and author of Unconscious Branding. Van Praet shared his unique approach to branding and his unique understanding of consumer actions.
"To be single-minded is wrong-minded because we have a two part mind – the conscious and unconscious," said Van Praet. "To really understand marketing, branding and consumers you have to focus on the unconscious mind."
Douglas Van Praet is the founder and author of Unconscious Branding, a brand strategy consultancy whose approach to marketing draws form Unconscious Behaviorism and applies neurobiology, evolutionary psychology and behavioral economics to most business problems. He has positioned many of the world's most iconic brands through highly effective and award winning campaigns, such as Volkswagen's widely popular "The Force" campaign.
"Unconscious Behaviorism means we're being conditioned by the environment at all times subconsciously," Van Praet told attendees. "The major premise is this – all learning behavior change is unconscious."
Van Praet came to his Unconscious Behaviorism conclusions by observations he made while looking for answers. His observations led him to see patterns in consumer behaviors and how to break through their everyday habits by completely reversing what is thought as the marketing norm. Through his observations, Douglas Van Praet found the seven steps to changing culture and branding. He explained each step to attendees during the Boot Camp P.M., giving relevant examples of brands that are utilizing these steps to their success right now.
The event was held at the Hurley headquarters and offered a relaxed atmosphere that encouraged attendees to network with fellow surf industry employees and enjoy complementary food before the educational presentation and allowed for a question and answer time with Douglas Van Praet after.
About SIMA Boot Camps
In its sixth year, SIMA Boot Camps are educational and intimate seminars that aim to provide valuable business tips and tools to help SIMA member companies improve a variety of daily business operations. The Boot Camp seminar topics change from Boot Camp to Boot Camp with the goal of reaching a variety of employees and departments within SIMA member companies. While all levels of employees are welcome, the 2013 SIMA Boot Camp curriculum has been specifically designed with the continued professional development of mid-level managers in mind. Additional Boot Camps for 2013 will be announced in the coming weeks. Visit www.sima.com for more information and registration materials as they become available.
About SIMA
The Surf Industry Manufacturers Association (SIMA) is the official working trade association of more than 300 surf industry suppliers. Founded in 1989, SIMA is a non-profit organization that serves to promote awareness of the surf industry and participation in the sport of surfing through public relations efforts and a variety of services, educational programs and research. In addition, SIMA actively supports oceanic environmental efforts through its 501(c)(3) charitable environmental foundation, the SIMA Environmental Fund. In the past 23 years, SIMA's Environmental Fund has raised more than $6 million for environmental groups seeking to protect the world's oceans, beaches and waves. The SIMA Humanitarian Fund, also a 501(c)(3) charitable foundation, was established in 2006 to award grants to various surf or boardsport related social and humanitarian non-profit organizations whose efforts are focused on improving the quality of life, health and/or welfare of people. For more information on SIMA, please visit www.sima.com.
---