Back to News
B$Z: Backbone Media Lands Rogers Corp.'s Poron PR Account
October 23, 2013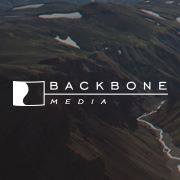 Backbone Media Lands Rogers Corp.'s Poron PR Account
Press Release from Backbone Media
Rogers Corporation has hired the active lifestyle agency Backbone Media to manage public relations efforts for its Poron product collection as part of a push to extend the line of breathable, antimicrobial, and lightweight foams into the outdoor and action sports markets. Poron foams are already used for impact protection for team sports and in footwear.
Poron XRD Protection Technology is a multi-purpose foam uniquely designed for wearable impact protection that offers a thin and flexible alternative to traditional padding. It provides consistent repeated impact absorption and is soft to the touch, but hardens upon impact to form a protective shell. Breathable, antimicrobial, and lightweight, XRD Technology is ideal for use in protective gear across the spectrum of team, action and outdoor sports.
"As athletes continue to push the boundaries of what the human body can withstand, padding and protection are becoming increasingly important," says Nate Simmons, Backbone Media partner. "Just as helmets went from novelty to standard operating procedure on the ski slopes, we believe we will see similar growth across mainstream team, outdoor and action sports."
XRD Technology frees athletes of rigid, bulky, and constricting padding while still absorbing up to 90 percent of impact energy. It is available to product designers in a variety of thicknesses and densities for a wide range of end-use applications including action sports padding, industrial and safety, motorsports, helmets and helmet caps, and all footwear.
"Backbone Media's very specific ingredient brand experience makes them a perfect fit as we ramp up efforts to increase Poron brand awareness," says Brian Larabee, Rogers director of marketing. "We're eager to bring additional value to our brand partners by sharing the Poron story behind their great product designs. We want to foster a greater consumer understanding of how our technology offers unique benefits specifically suited to their needs."
XRD Technology is currently incorporated into a variety of industry-leading products, including G-Form protective apparel, Bern ski and snowboard helmets, Bauer hockey equipment, Rawlings sporting goods, and Aline insoles.
---