Back to News
iNi Cooperative Q&A with President Adam Shiffman
October 23, 2013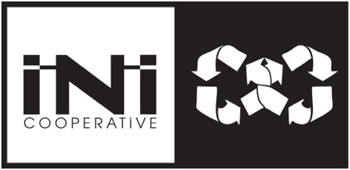 iNi Cooperative Q&A with President Adam Shiffman
iNi Cooperative was started in the summer of 2011 by six veterans from within the snowboarding and skiing industries who were looking to create a lifestyle/functional brand that produces the best technical outerwear and apparel. The company's founding mission was "to deliver high performance / low-impact garments to the outdoors market." And just two short years after launch, iNi is doing just that with a focus on the use of recyclable materials in its products as well as the development of socially responsible manufacturing.
We interviewed Adam Shiffman, the President of iNi Cooperative, to get the scoop on how the past two years have been since starting the company, to find out what the initial inspiration was for the company and we asked him what makes iNi a great company to work for.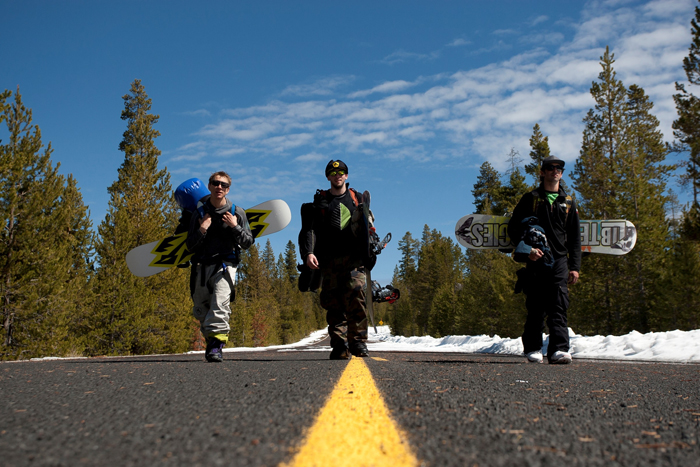 iNi was founded by Adam Shiffman, Tim Snail, Abran Abeyta, Drew Smalley, Scott Conerly, and Jesse Johnson.
Who was involved with starting iNi?
iNi was started by a group of individuals looking to bring some fresh blood to the action sports and outdoor industries. After travelling to China on a sourcing mission and seeing how many of the products in this industry are made...we came back to the states and knew the type of brand that we wanted to create. iNi is a lifestyle-functional brand that focuses on creating high performance / low impact technical outerwear and casualwear.
The founders of the brand have lived and breathed snow our entire lives. It's in our blood. Based in the Pacific Northwest, we are conveniently located in what we consider to be one of the most beautiful and most fun places on earth, Mt. Hood, OR. Thus, we launched as a brand with our first product line for Snow 2012...and things have been rolling ever since. This winter, we will continue to spread the iNi message, while building a brand community, in an authentic way, driven by passion.
What was the initial inspiration for launching a technical apparel company?
Our surrounding environments are what have inspired us from the very beginning. Growing up, I always questioned why outdoor brands were helping destroy the actual environment they were creating products to explore it in. In todays world, there seems to be a universal push towards being eco-friendlier, however few actually "walk the talk." That is what we are here to do.
Our number one goal at iNi is environmentalism. We are constantly working towards creating the lowest-impact garment possible: be it through the use of recycled, organic, or renewable fabrics, or through finding new manufacturing processes that are less harmful to the environment. We are in no way here to claim that we, as a business, are 100% sustainable. However, we are here to show outdoor enthusiasts, that there are eco-friendlier alternatives, which function and perform as well as anything out there. As we continue to grow, we look forward to the challenges that lie ahead.
Why did you name it iNi?
iNi represents unity and the common bond and relationship that we all share on this planet. A Cooperative is a group of individuals: ambassadors, designers, athletes, and friends, who collaborate and contribute to the brand's DNA. In an industry where we rely heavily on our environments condition and the yearly snowfall, it seemed fitting iNi's focus be to create 'Mindfully Manufactured Outerwear' that the most demanding of users can stand behind. If you look at the brands logo, we have taken two recycled symbols and turned them sideways, creating an infinity sign, which we refer to as our iNiVate logo. This symbol shows how this is a continual and everlasting process of trying to reduce our carbon footprint.
Where are you currently based?
We are headquartered in Mt. Hood, OR and also have a design/production office in Southern California (West LA). Fortunately, this allows us the opportunity to jump between the busy urban city life and the quiet natural mountains in the PNW. This provides us with a unique perspective and balance that I think really inspires everyone in the Cooperative.
As a young company getting started, how important was it for iNi Cooperative to include experienced individuals from industry-leading companies like Obey and Volcom on the team from the beginning?
ESSENTIAL! Having a strong founding group was extremely important for many different reasons. With new brands and companies entering an already competitive marketplace, it was extremely important that we get it right from the start. The founders of the brand joined together in the summer of 2011. Leaving corporate, comfy jobs in the industry was not easy… but they did so in order to get involved on the ground-level of something new and organic.
Tim Snail, our VP of sales has been a part of this industry for over 20 years. Spending 18+ years with Volcom, he brought a wealth of knowledge from his past experiences. Since iNi's beginning, we have preached "old-school-business." By this we mean that our sales approach is to partner with our retailers. We do not sell consumer-direct, and instead drive all of our consumers to our retailers. In an era, where everything is being pushed to the internet, we feel it is vital to show our dedication to retailers in the industry, who have helped build up countless brands and keep the stoke alive for the last few decades.
Abran Abeyta, our Head of Design and product development, is another one of those guys that has just been essential to our success thus far. Abran also has a history with Volcom, having been hired as their 1st ever product design and merchandiser, only to later start and run the Snow program at Volcom, for several years. Having left the industry in 2008 to turn his focus to solar energy… Abran found his way home, after hearing about iNi and understanding the unique and major potential that the brand had.
Drew Smalley, our Head of Marketing and snow teams is an incredibly talented guy. Growing up in VT, his network stretches across most of the country. Drew has been in the industry for 10+ years as a professional photographer and just flat out understands what it takes to bring this brand to the next level.
Ismael Osuna, head of our financial department also has a long history in the industry. Having worked with some major brand in the past such as Obey… Ish has been able to successfully instill some of their processes and procedures into our young business, which has been extremely valuable!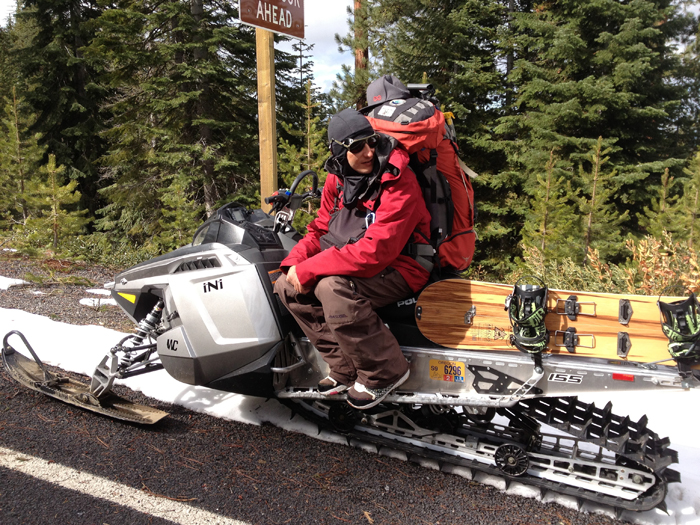 iNi Cooperative was formed to advance unity and sustainability and function, authenticity and street-influenced style, remain core principles today.
The company's head of design is Abran Abeyta, formerly of Volcom. What impact did he have on establishing the company's commitment to technical excellence?
When Abran joined the brand in 2012, he brought with him years of design experience and product engineering. Abran has since brought our product to a whole new level. He is constantly looking at different ways to maximize functionality. He is committed to the brands mission of environmentalism, and looks forward to continuing his work and research into eco-friendlier manufacturing processes.
What makes iNi Cooperative a great company to work for?
iNi is doing something that no one else is.While other brands have built limited 'ECO' SKUs into their product line; iNi's entire product offering is focused on just that. Having only been established 2 years ago, we are still learning and developing who we are on a daily basis.
Working at iNi is a chance to get involved in something new and fresh on a ground level. We are small but strong, and those that are part of the Cooperative, really feel that "family vibe."
Lastly, with office in SoCal and Mt. Hood...the guys down south, get to head up to the mountains to catch a fresh storm and some POW… and the guys up North get to come down for a surf when they get too cold.
How has the company's focus on producing sustainable products impacted business?
It has definitely made our sourcing and costing job much harder. We can't just pick the swatches we like, in most cases we have to develop our own fabrics at the mill level, making our development timeframe much longer. This also causes the design team to spend a lot of time and effort into the design of our fabrics. Price wise, we have had to operate at a lower margin than our competitors, in order to bring eco conscious alternatives, while not pricing our goods out of our consumers' hands. As we grow and our volume continues to increase, we anticipate us gaining some of that lost margin back.
How are you able to keep up with current product and graphic trends in the outdoors and action sports markets?
That's a secret...
How has the company evolved since being founded?
Over the past two years we have taken major steps forward in different areas of the business. First off are our products. If you have known about us from the beginning, and have seen all of our product lines, you would be amazed. Each season, our product lines are evolving into what we see the brand becoming. From design, functionality, and fabrics… we are eager to see what the future has to hold. Since launching in snow in 2012, we have since delivered 2 casual-wear / street-wear lines… and are about to deliver our 2nd winter line for this upcoming season. Exciting.
On a marketing side, we have continued to work with select media outlets and publications to help build up the brand name. We are a big advertiser in many of the national magazines as well as increasing our online presence each season. We have also built some incredible teams of ambassadors and athletes that help represent the brand. From established pros to regional ams, we have slowly built a bad-ass squad of individuals who are down for our cause.
With 2 sub-par snow seasons in North America, retailers have had a tough time. However, through a year and a half of business, iNi is sold in 150 accounts in North America and we have developed very strong distribution partners in Australia, New Zealand, Japan, and Korea.
What have been some of the most popular products from the past?
Our outerwear has definitely been the showcase of the brand. By using recycled materials and eco friendly dyeing and coating processes, we have been able to offer some unique products with good hand-feel and a great story. As we continue to grow, we hope to open new product categories such as bags and accessories.
Ipso Facto from i.N.i Cooperative on Vimeo.
How did iNi Cooperative get involved with the NSSL and can you share any other local community involvement for the company?
iNi was first introduced by Ismael Osuna, our head of financials. Having personally been involved with the NSSL for a few years, he saw a great fit for iNi to get involved. Furthermore, one of our team riders, Sammy Swanson is also part of the NSSL. Sammy's mom, Katrina is also very involved with the NSSL…so it was pretty much a natural fit. The NSSL puts on some great events and gives youth in the Orange County area a lot to look fwd to.
Additionally, we also have participated in or created our own events across the nation. With sales reps spread across the country, we have helped facilitate numerous rail jams, skate contests, snowboard contests, etc… giving kids something fun and exciting to participate in.
Where is there growth for iNi?
The growth and potential for iNi Cooperative is endless. As a new brand, with an "old school" business approach, we have already seen some real success in specific territories in the US. International is a whole other beast, which we know will continue to grow exponentially for us. We as a brand, just need to remain focused and unified and continue to stay on the track that we are on. This next year, we hope to be in over 250 retailers as well as partnering up with some of the key online guys (that also have a brick and mortar store). If we have a good winter season, there is no doubt in my mind, that by this time next year… we will have taken the brand to a new level.
What has been the biggest challenge in launching a company that prides itself on producing high-performance, low-impact products?
As mentioned before, the development is much more difficult as well as our operating and raw material costs being higher.
What has been the biggest reward?
The biggest reward has simply been creating a community that people are stoked on. As a manufacturer, the products really do speak for themselves. We have a great environmental story and make great gear. As we continue to grow, we are looking fwd to reaching individuals and outdoor enthusiasts who don't know about the brand. Odds are that once they get a taste of our brand story and the community we have created, they too will join the cause.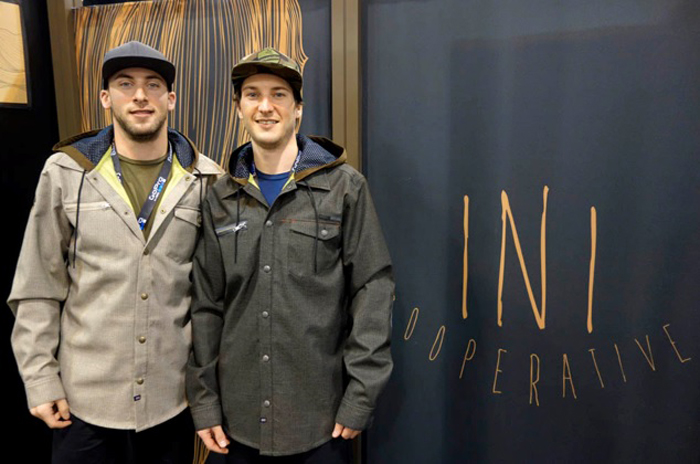 Keep up with the latest from iNi Cooperative at inicooperative.com! And be sure to check them out on Facebook and Twitter.
---