BACK TO NEWS
B$Z: SaltCityOptics.com Retains Master Plan Communications as its Public Relations Agency of Record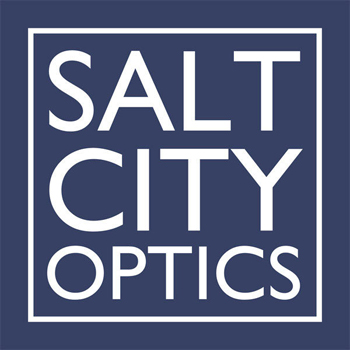 SaltCityOptics.com Retains Master Plan Communications as its Public Relations Agency of Record
Press Release from Master Plan Communications
October 25, 2013 (Salt Lake City, Utah) – Today SaltCityOptics.com announced that it has named Master Plan Communications as its public relations (PR) agency of record.
Master Plan Communications will be responsible for developing and implementing a strategic PR campaign for SaltCityOptics.com. Master Plan Communications is a full-service PR agency that provides value to companies by achieving measureable results through strategic and creative PR programs.
SaltCityOptics.com CEO and Founder, Steve Genzler said, "A strong recommendation from a trusted source goes a long way, and our friends at GoldCoast Skateboards highly recommended the team at Master Plan Communications. We are stoked to have them onboard, and are looking forward the fresh perspective and PR expertise they bring to the table."
"We are really excited to be the PR agency that gets to tell the SaltCityOptics.com story to the world," said Ashton Maxfield, managing director of Master Plan Communications. "The company has a strong management team that is positioned to capitalize on the growing online prescription eyewear market."
SaltCityOptics.com is the premium prescription eyewear retailer for the active world. Carrying brands like Oakley, Von Zipper, Spy, Raen, Smith Optics and many more, SaltCityOptics.com provides prescription glasses for the active, action sports community.
Visit the store at SaltCityOptics.com and connect with the brand here:
• Facebook
• Twitter/Instagram: @SaltCityOptics
• Pinterest
• Google +
• YouTube
About SaltCityOptics.com
SaltCityOptics.com is the premium online prescription eyewear retailer offering the best brands in sports, fashion and for the active lifestyle. The Salt Lake City-based company's superior customer service guides the customer through the prescription eyewear purchase, making the process simple and familiar. For more information on premium prescription eyeglasses, please visit www.saltcityoptics.com.
About Master Plan Communications
Master Plan Communications (MPC) is a full-service PR agency that provides value to brands and foundations by achieving measurable results through strategic PR programs that authentically connect with their consumers, donors and partners. Based in Foothill Ranch, California, MPC is retained by clients in diverse industries doing business around the world. MPC's leadership is known for bringing a fresh perspective with creative solutions, moving quickly and exceeding expectations with well-planned PR programs. Connect with Master Plan Communications on Facebook (facebook.com/masterplancommunications), LinkedIn (linkedin.com/company/master-plan-communications) or at masterplanpr.com.
---