Back to News
Matt French, Artist and Designer for Volcom, Mervin Mfg., Vans, Pocket Pistol Skates and more
October 25, 2013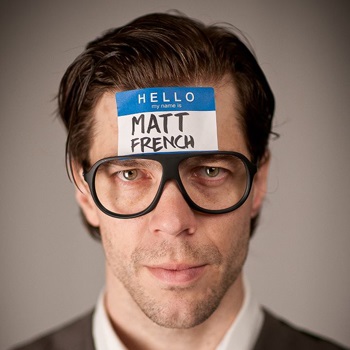 Matt French, Artist and Designer for Volcom, Mervin Mfg., Vans, Pocket Pistol Skates and more
Matt French is an artist & designer whose mission in life is to constantly create and he gets paid to do so by some of the most well-respected brands in the action sports industry.
Matt grew up riding skateboards & snowboards in Washington State and he got his start as a working artist in the late 1990's after submitting artwork to Thrasher Magazine and to friends at Mervin Mfg. This got the ball rolling for Matt to continue to work and to submit more art and he has been making art around the clock ever since.
We interviewed Matt to get the scoop on how he has managed to make a living off his art, to find out what exactly he does as a contributing artist for Volcom, Vans, Gnu, Lib Tech, and more, and we asked him to share some advice on how he got to where he is today.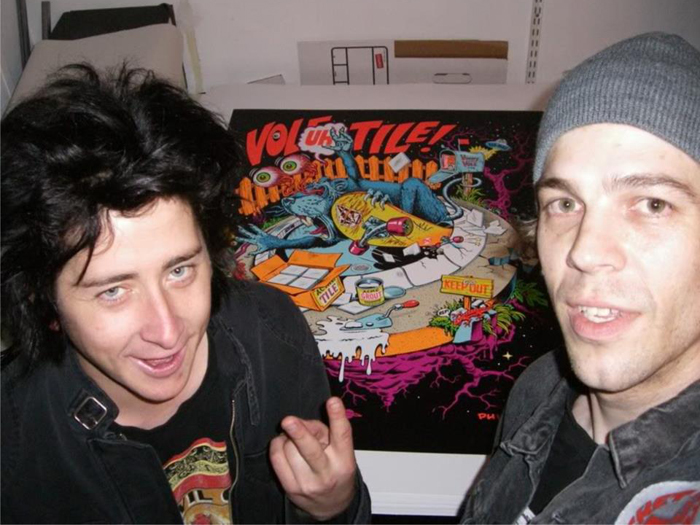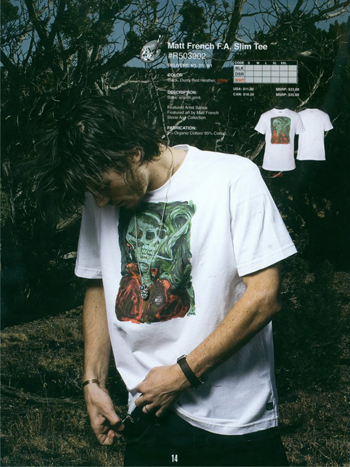 Where is your studio currently based?
Lynden, Washington.
What would you consider your current job title - artist, designer, freelancer?
All of those, really, because they are descriptives that apply to me and what I do.
Which companies are currently on your client list?
Pocket Pistols skates, Volcom, Lib Tech and Gnu snowboards, Ace trucks, Haze wheels, Vans shoes, Super Rat and Celtek. There are some others that I do work for, but not as often as the aforementioned.
What is a typical day like for you?
I don't know if there is such thing as a typical day for me, but if there was, I would be drawing at some point. There would also be Pepsi and headphones during the drawing.
What's your relationship with Volcom?
Well, that's an interesting question, because even after being a contributing artist for Volcom for over a decade, I didn't really know what to call my relationship so I asked them. The reply? Ambassador. They support me as an artist (they give me clothes and send me places on earth to make art) and I turn in art that isn't always used (but sometimes is) so we have a bit of a symbiosis going, and I really have deep appreciation for all they have done for me over the years.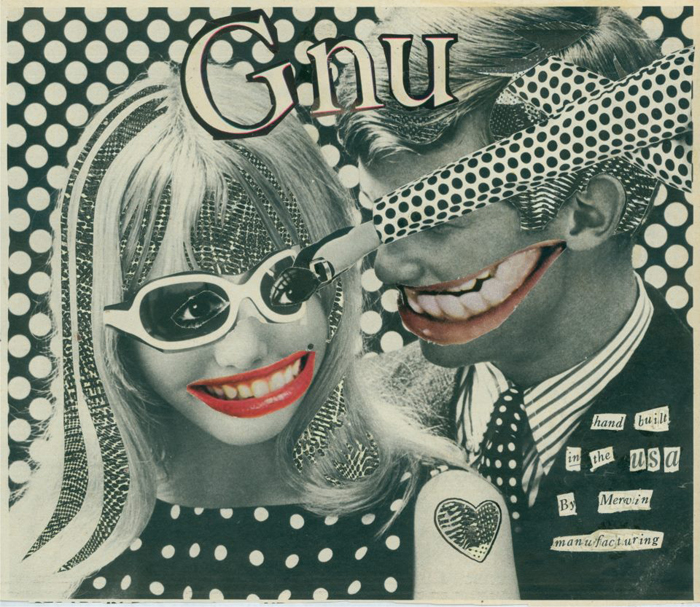 How did you get involved with Mervin Manufacturing, home of Lib Tech and GNU?
My buddy Adam Vanderhorst (that I grew up skating with) introduced me to his friends from the Olympic Peninsula who happened to work at Mervin Manufacturing. That was the mid 90's. Whenever we visited the peninsula, we would always stay at Huntz Hager's house, and I would bring Huntz some art every time. Somewhere around the year 2000 he actually brought some to work with him, and that got the ball rolling to submitting more art, which got good feedback from Pete Saari and Jamie Lynn.
How and when did you get your start as an artist in the skateboarding industry?
In the 1990's I sent envelopes to Thrasher magazine, and in the late 90's, some of them were published. Some even published as late as the early 2000's.
Can you go through the process of submitting artwork to your client companies?
It's so random, because some stuff I gotta take baby steps and ask what they want and do thumbnail sketches until I get a bite, and other times I just get after it and just blast away at a full-on drawing, painting, collage, or some loose combination of 2 or more of the 3. When it gets down to submitting stuff though, I have my friends at each company that I work with every season, and I just snap a photo with my phone and text or email it to them. If it gets approved, I scan it in high-res and email it to them. That's if it will fit on my 12 X 17 inch scan bed. Some drawings I scan in 2 pieces and reassemble them. Stuff that is a painting or way over-size, I will send away and have shot/scanned by a company that specializes in that.
What do you enjoy the most about being an artist?
Well, with commercial art, one of my favorite things is having a box show up on my doorstep filled with products that feature my art and/or design. There is something about completing a drawing or painting that's satisfying, and weirdly, laying down solid ink just might feel a little too good.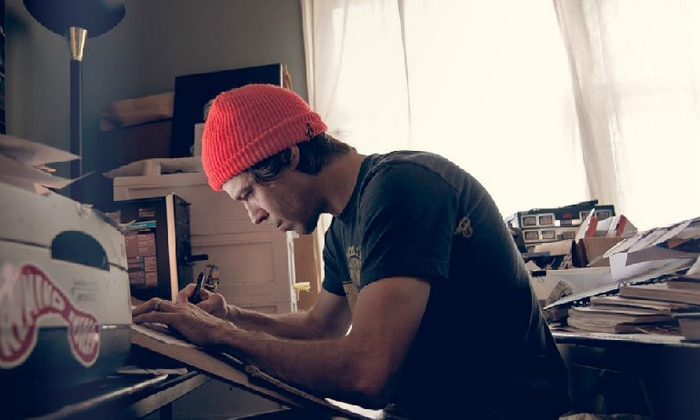 Where do you draw your inspiration?
On paper...duh!
What has been the biggest challenge for you as an artist in skateboarding?
I think one of the more difficult challenges, at least in the beginning, was selling companies on an idea or concept I was really into.
Can you speak on working with and learning from the legendary Jim Phillips?
One of the most important experiences of my life. He really taught me what it takes to make a graphic work, and I learned that, well, I learned that I have a lot to learn. Like the more I know, the more I know that I don't know. The best way to tell an amateur, is if they think they don't have any room for improvement. But anyway, I've spent hundreds of hours on the phone with Jim and we would just be talking and drawing and scanning and laughing and emailing art to each other all the while. Cracking jokes verbally and visually. One of the concepts I totally had wrong was this: an idea is everything. Jim said that's not true and that "ideas are a dime a dozen...it's making them work, that counts".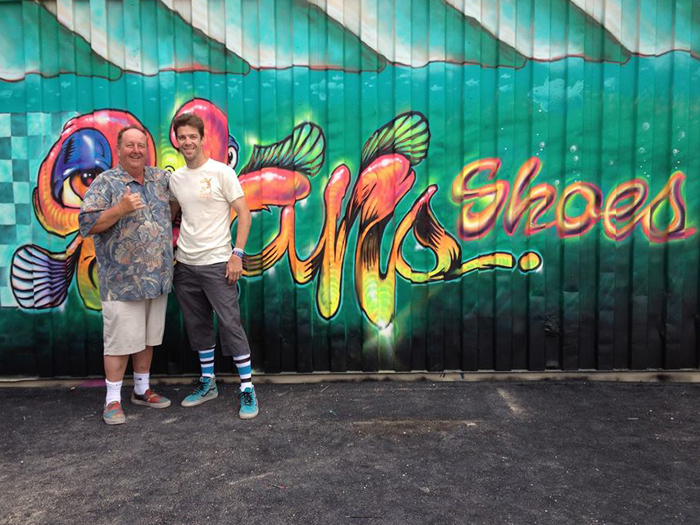 What enables you to be a successful designer?
Ha, I dunno...am I successful? I guess the main thing is a strong support system, and doing things for the right reasons. As far as the designs go, incorporate wordplay (or a good title) and make the art work well with the shape of the product, so they look like they belong together. I think that last one goes back to drawing the envelopes for Thrasher.
What are some of your most popular works or designs?
I did a graphic for Volcom called the Checker Wrecker that was all over a ton of sku's throughout 2 catalogs, and became one of Volcom's few (if not the only) denim print. It was on jeans, denim skirt, necktie, luggage pieces, sandals, hat, stationery, t-shirts, fleece, belt, etc... I also did a few accompanying pieces that had great continuity as op-art follow-up pieces, as well. I remember seeing an Oscar de la Renta dress in a following season that was rather obviously inspired by the checker wrecker graphic.
What are you working on now that you're most excited about?
A television show for the Discovery Channel.
Any last words?
I feel like everybody has a talent or skill that they will take to naturally and be super good at, if they bump into it sometime in life. It's just about finding that thing or combination of things that you have a natural affinity for.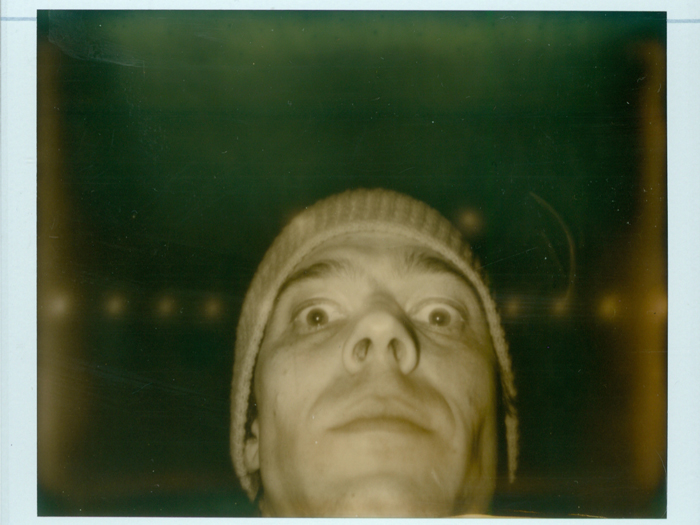 You can find more of Matt's work by checking out mattfrenchart.com. And make sure to follow him on Facebook, Twitter and Instagram.
---