BACK TO NEWS
Metal Mulisha Q&A with Founder and Co-Owner Larry Linkogle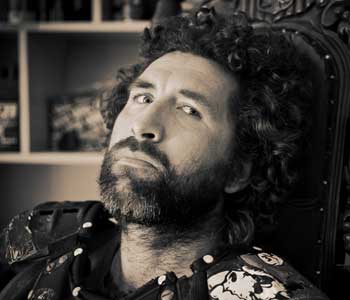 Metal Mulisha Q&A with Founder and Co-Owner Larry Linkogle
Former professional freestyle motocross rider Larry Linkogle created Metal Mulisha in 1996 with a few t-shirts featuring hand-drawn skull that were worn by himself and friends while riding the first-ever FMX course, the Metal Mulisha Compound, built at his childhood home. Since its modest beginnings, Metal Mulisha has grown into a multimillion-dollar lifestyle apparel company and is one of the most-recognized and respected brands in the action sports industry.
We interviewed Larry Linkogle, the Founder and Co-Owner of Metal Mulisha, to get the scoop on what the initial inspiration was for launching the company, to find out what's new and exciting for Metal Mulisha, and we asked him what the future holds for his internationally recognized lifestyle apparel brand.
Can you talk about the early years of the freestyle movement and what your initial inspiration was for the vision of freestyle motocross?
The early years were a lot more free. Freestyle motocross wasn't considered a sport which gave us a lot more freedom. It was created and controlled by riders. My inspiration for FMX was not to create a new sport, but being so fed up and sick and tired of the political, uptight Motocross world, so basically my motivation was to break away from that corporate bureaucratic mold and going back to just having fun on my bike again.
When did you see an opportunity to launch your own counter culture brand?
In 1998, I had seen that all these motocross companies and sponsors were onlytrying to make money by attaching their labels onto us. We were the ones building these peoples brands, but they never cared about us. I knew we had the power and the kids were wearing and buying the product based on what we stood for and what we were doing. The companies didn't stand for anything, and we did. So I wanted to start a brand that actually stood for something and gave back to its community
What challenges did you face in the early years when Metal Mulisha was starting up?
I never really faced any challenges. I was already going against the whole industry and its system before I even started Metal Mulisha.
Did you have any previous relevant experience that helped you navigate the waters early on?
None. I am a high school dropout. My honor and respect were the only things that helped navigate me through.
What is your current role with the company?
My role is basically to keep the company grounded and to not just sit back and collect a check, but to make sure the brand stays in the right direction of being core and what the brand originally was created for. Giving back to the core side and stay gnarly.
How has the business evolved since being launched nearly twenty years ago?
We went from making t-shirts with card board cut-outs and spray paint inTemecula to world wide distribution of the largest freestyle motocross apparel line.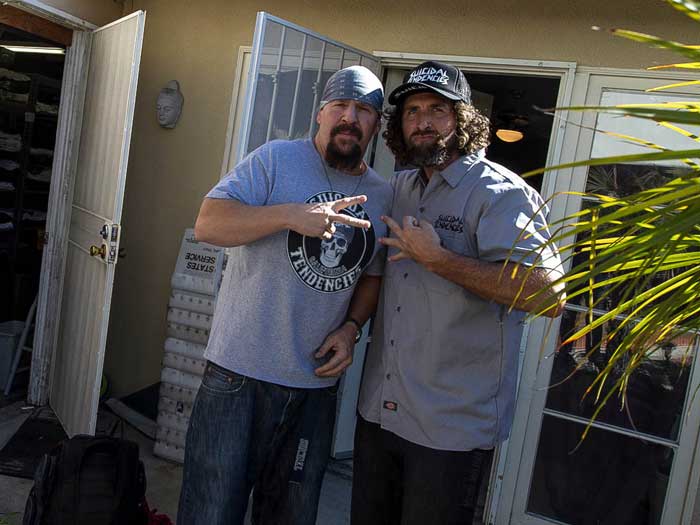 Larry Linkogle on the right with Psycho Mike from Suicidal Tendencies.
What's new and exciting at Metal Mulisha?
Our whole new campaign for 2014, training facilities, and riders and everything that they are doing. We are breaking the mold and creating our own trend, not following everyone else's.
Looking back, did you think Metal Mulisha would grow to be as big as it's gotten when you started the company in 1996?
I never really thought of it to be honest. From the beginning, my and (Nathan Fletcher's) motto was "its nothing now but someday it will be something". We didn't know what it was, but just knew it would be something. I never thought it would be at this level that it is now. We were not building the company to make it what it is today. It was more of a movement.
You recently collaborated with Suicidal Tendencies – can you share any detail on the particulars of the project?
(ST lead singer) Mike (Muir) and I have been really good friends for years, meeting on the Warp Tour in 1998. Suicidal Tendencies have always been a huge influence in my childhood growing up; they were my first cassette tape ever. They have also had so much influence in action sports and skateboarding, my level of respect for them is so high. It just really made sense for us to do something together. This collaboration was not about selling more shirts. This collaboration represents the core of the core. It's a statement, this is what we stand for.

What does the future hold for you and Metal Mulisha?
The future is bright and holds getting more grounded, more personal and connected with our fans, getting back to the roots of FMX and MM.
What has been the biggest reward for you in starting your own business?
Being able to employ all my friends and to make the clothes that I like to wear.
Can you share any advice for any of our users who are thinking of starting their own business?
Be smart and do the best with what you got. Always do what makes sense for you. A lot of people will say "don't do this, or you cant do that", but if it makes sense for you, then do it.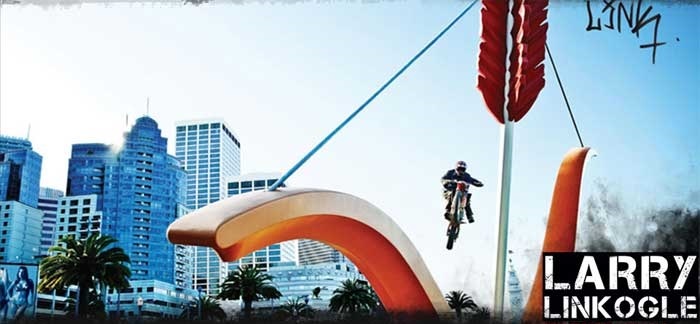 Keep up with the latest from Metal Mulisha at metalmulisha.com! And be sure to check them out on Facebook and Twitter.
---