BACK TO NEWS
B$Z: SIMA Announces Three Year Endorsement Renewal with Surf Expo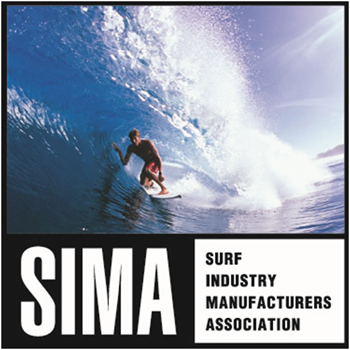 SIMA Announces Three Year Endorsement Renewal with Surf Expo
Press Release from SIMA
ALISO VIEJO, Calif. (October 31, 2013) – The Surf Industry Manufacturers Association (SIMA) and Surf Expo renewed their long-standing endorsement agreement on October 1. Continuing a partnership of more than 20 years, SIMA will again endorse Surf Expo's trade shows held in Orlando, Florida for another three years, effective from 2013-2016. Surf Expo is SIMA's exclusive trade show partner.
"Surf Expo has been a valued partner of SIMA for more than two decades. Not only do they continue to provide this industry with the longest-standing trade show, but they have always supported key programs within SIMA – from Surf Summit to Waterman's Weekend to the Stokes Me campaign," said Doug Palladini, SIMA President. "We couldn't be happier to renew our endorsement of Surf Expo's shows and renew our commitment to join forces in supporting the industry."
Not only does SIMA exclusively endorse Surf Expo, but SIMA will also do their part to foster participation and growth in the shows. SIMA will use a detailed marketing plan to actively promote to SIMA members and encourage membership participation in Surf Expo's Orlando shows. Likewise, Surf Expo will continue to support SIMA through premier sponsorships at Surf Summit and Waterman's Weekend while also providing SIMA members with special member services for those who exhibit during Surf Expo.
"SIMA is very excited to renew our exclusive endorsement contract with Surf Expo for trade shows in the East," said SIMA Trade Show Committee Chairman Joel Cooper. "SIMA and Surf Expo have enjoyed a mutually beneficial relationship spanning more than 20 years with the primary goal of providing the industry with a trade show that satisfies the interests of its members and the retail community we serve. We look forward to a relationship that will span many years to come."
Surf Expo has celebrated record-breaking attendance at both of their most recent shows in January 2013 and September 2013. The show is recognized as a leader in the industry and was awarded Trade Show Executive's Gold 100 in 2013 and named among the "25 Fastest Growing Shows" for attendance by Trade Show News Network for 2013 and 2012.
Roy Turner, Surf Expo Show Director, commented,"Going back to our first trade show in 1976, Surf Expo was founded to provide a marketplace for the surf, skate and swim industry and SIMA's goal to continually support, develop and grow the surf industry makes for an ideal partnership. Surf Expo is honored to be the largest and longest running surf focused trade show in the worldand is committed to providing SIMA's member brands a vibrant marketplace to promote their products and the business of surf."
Look for SIMA at Surf Expo as we network with existing member brands and meet with new and up-and-coming companies at the epicenter of surf, skate and boardsports this coming January 9-11, 2014 in Orlando, FL.
About SIMA
The Surf Industry Manufacturers Association (SIMA) is the official working trade association of more than 300 surf industry suppliers. Founded in 1989, SIMA is a non-profit organization that serves to promote awareness of the surf industry and participation in the sport of surfing through public relations efforts and a variety of services, educational programs and research. In addition, SIMA actively supports oceanic environmental efforts through its 501(c)(3) charitable environmental foundation, the SIMA Environmental Fund. In the past 23 years, SIMA's Environmental Fund has raised more than $6 million for environmental groups seeking to protect the world's oceans, beaches and waves. The SIMA Humanitarian Fund, also a 501(c)(3) charitable foundation, was established in 2006 to award grants to various surf or boardsport related social and humanitarian non-profit organizations whose efforts are focused on improving the quality of life, health and/or welfare of people. For more information on SIMA, please visit www.sima.com.
About Surf Expo
Surf Expo is the longest running and largest boardsports and beach/resort lifestyle trade show in the world. Produced in January and September the show draws buyers from specialty stores, major resorts, cruise lines and beach rental companies across the U.S., the Caribbean, Central and South America and around the world. Surf Expo features approximately 2,500 booths of apparel and hardgoods and a full line-up of special events, including fashion shows, annual award ceremonies and demos. The next Surf Expo is January 9-11, 2014 in the West Hall of the Orange County Convention Center in Orlando Florida. All shows are open to trade only. For more information visit www.surfexpo.com.
---