BACK TO NEWS
TEAM: C.J. Hobgood Joins DFS to Promote Drug-Free Lifestyle

C.J. Hobgood Joins DFS to Promote Drug-Free Lifestyle
Press Release from DFS
DFS has announced today that 2001 ASP World Tour Champion C.J. Hobgood has joined the DFS Movement Team. Clifton James "C.J." Hobgood of Satellite Beach, Florida has been a World Tour Surfer since 1999 and won the World Tour Championship in 2001. Hobgood joins other World Tour pros like Brett Simpson and Travis Logie on the DFS Movement Team. C.J. explains," Surfing saved my life from a world of drugs and anything unhealthy. I loved surfing so much I didn't want to do anything that would ruin it and take that experience away." Hobgood continues," If DFS can help remind kids of this and the reality that surfing could be snatched away from them if doing drugs, then I'm in."
Hobgood, is no stranger to great causes, C.J. also surfs and spreads the word about the battles of suicide, depression and addiction through another organization, "To Write Love on Her Arms", C.J. says, " I have been working with TWLOHA for many years now and I've had many heavy discussions with people all over the world about these problems." "I feel comfortable in listening to their stories and giving them the outlet to tell their stories, just for them to have someone to talk to can change their lives."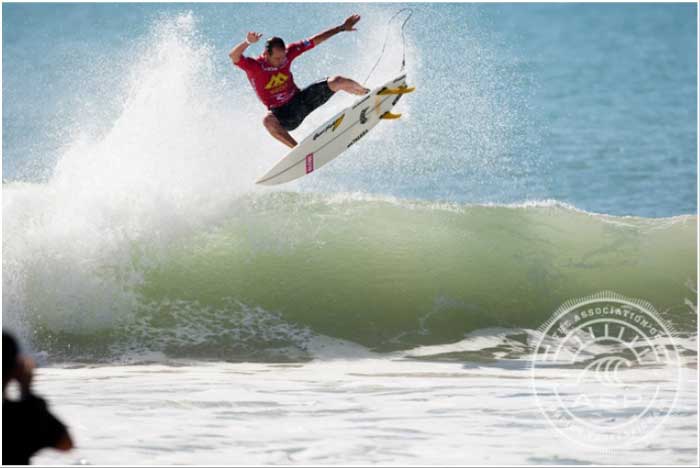 DFS founder John Salanoa, "We are so lucky to have someone like C.J. join the team. When I received the email back from C.J. that he was on board I knew we were headed to the next level. Having someone like him and a World Champion will definitely help us get the word out, that there is another way to live within this extreme sports lifestyle." Salanoa continues, "It takes a lot for these guys to step up and place stickers on their boards to show support and for the groms to see. The impact C.J. is going to have on kids as they see that sticker on his board is immeasurable."
Behind the Movement
At its foundation, the DFS movement is a sticker-campaign intended to showcase the positive lifestyle choices of the individual whose board carries the sticker.
Internationally known professional surfers such as Peter Mel, Nat Young, Reef McIntosh and Brett Simpson, Travis Logie have stepped up to show their support and their surfboards carry a DFS sticker. Mel is also actively involved in the organization.
"Our goal is to create positive peer pressure and highlight the stoke of surfing, and any sport really, that gives you a great feeling of accomplishment and being part of something bigger," said John Salanoa, founder of DFS. "Kids want to emulate the surfers they look up to and having athletes like Peter Mel and Brett Simpson on our side helps give us a fighting chance to save lives."
To date, hundreds of stickers have been distributed to surfers throughout Southern California's beach communities, and across the world including Hawaii, Australia, Japan, Brazil, Dubai and South Africa.
According to a recent The National Institute on Drug Abuse study showing the statistics on the general use of drugs, the overall use of illicit drugs was up in the last 10 years. According to the study, 8.7% of the population over 12 years of age had used or abused an illicit drug or psychotherapeutic medication (pain reliever, stimulant, or tranquilizer), equating to a total 22.5 million Americans who had used drugs.
Most people use drugs for the first time when they are teenagers. Half of new drug users are under the age of 18. The age group with the highest concentration of drug users is the late teen years and twenties. However, ages 14-15 have a higher average rate of use than all of the age groups 35 and over, showing that drug use is affecting teens at a younger age than ever before.
This illicit drug use has permeated the surf community, and with devastating results. In the past 24 months, the surf community has lost more than two dozen members, all under the age of 23, to illicit drug use.
A University of Michigan study recently showed that peer influences have been found to be among the strongest predictors of drug use during adolescence.
"We know what's going on. We see it in the parking lots and alleys, and kids even brag about their drug use through SnapChat and other social media outlets. If we can create positive peer pressure and give kids the motivation and inspiration they need to not get started with drugs, then we will have accomplished so much," added Salanoa.
Over the past three months, DFS has been contacted by dozens of kids who shared their stories of peer pressure and see DFS as giving them that accountability and strength to continue to fight against the pressure.
For more information or to join the movement, visit www.dfsmovement.org and http://www.facebook.com/DFS-Movement. DFS has filed for non-profit status with the state of California.
---